What is it like to be an Oxford Continuee?

How was the transition from Oxford to Emory? Did you feel prepared?
My transition from Oxford to Emory was a big shift in environment, but I felt very prepared academically and socially. I definitely got lost a couple of times in the first week, but after a few days I realized that the Atlanta campus is easy to navigate and really fun to be a part of. It's always great to see the friendly face of another Oxford Continuee on campus, but I have also really loved meeting my classmates that started at Emory College and learning about their experience. Academically, while the courses on the Atlanta Campus are challenging, I have felt incredibly prepared by my time in Oxford's classes. I feel comfortable participating in class and reaching out to my professors for help, and I have continued to go to class with the love of learning that Oxford instilled in me.
What has been the biggest change since you've transitioned to the Atlanta campus?
The biggest change has been the change in environment. I loved spending time in Oxford and Covington, because both offered ways to become involved in a larger community. In the same way, my sense of belonging on the Atlanta campus has been shaped by my involvement in organizations that allow me to immerse myself in Atlanta's culture. Every Sunday, my Emory Food Chain shift group serves food at a local church. Through that experience, I have not only spent time with people at Emory that care about the same things as me, but I have also formed a connection with a wonderful Atlanta community. The environmental and physical location change has been huge, but while I loved being part of the small town community of Oxford and Covington, I am really enjoying the process of finding my place in the City of Atlanta.
What made your experience at the Oxford campus special?
My Oxford experience was really defined by the sense of community that I felt like all students and faculty shared. Oxford is a place that fosters a feeling of belonging not only among classmates and friends, but also with professors and staff members that are dedicated to that same sort of spirit. No matter the circumstance, I knew that I always had a network of people that I considered to be a sort of family that would come to a capella events, help me with school work, or make me laugh.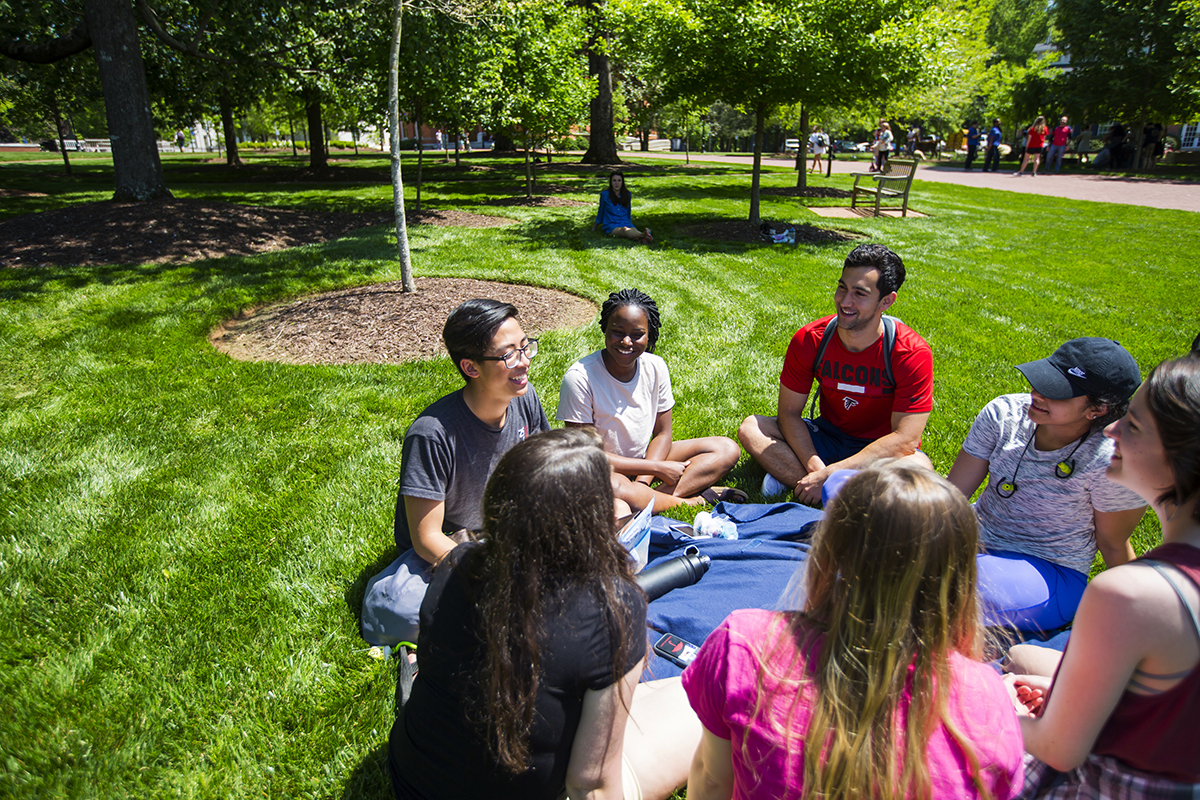 Are there any things that you learned/experienced at Oxford that you've taken with you to Atlanta?
At Oxford, I had the opportunity to get involved in as much as I could and explore all of my different interests. This wide involvement allowed me to discover what I was truly passionate about and continue these passions on the Atlanta campus. It is a bit harder to do everything here, but I have really found my niche in a capella. Being in Oxapella was one of the highlights of my Oxford experience and I was very sad when I had to say goodbye to my friends in the group, but I had the opportunity to continue performing on the Atlanta campus! I am now a member of Dooley Noted A Capella and it is one of the best things in my life. In the same way, I learned at Oxford that it was important for me to find a job or internship that helped me grow professionally and personally. Interning at The Covington News was that experience for me in my sophomore year. I saw the way in which engaging with the "real world" and learning through hands-on experience shaped who I am and it became important for me to fight a similar position in Atlanta. This spring I am interning with the paralegal team at the Federal Defender Program, where I am excited to learn about the law through interactions with those in the field currently. Without my Oxford experience, I would never have had the confidence to apply. I think that if there's one important thing that I have carried over from Oxford it is my passion for music and community engagement that was shaped there.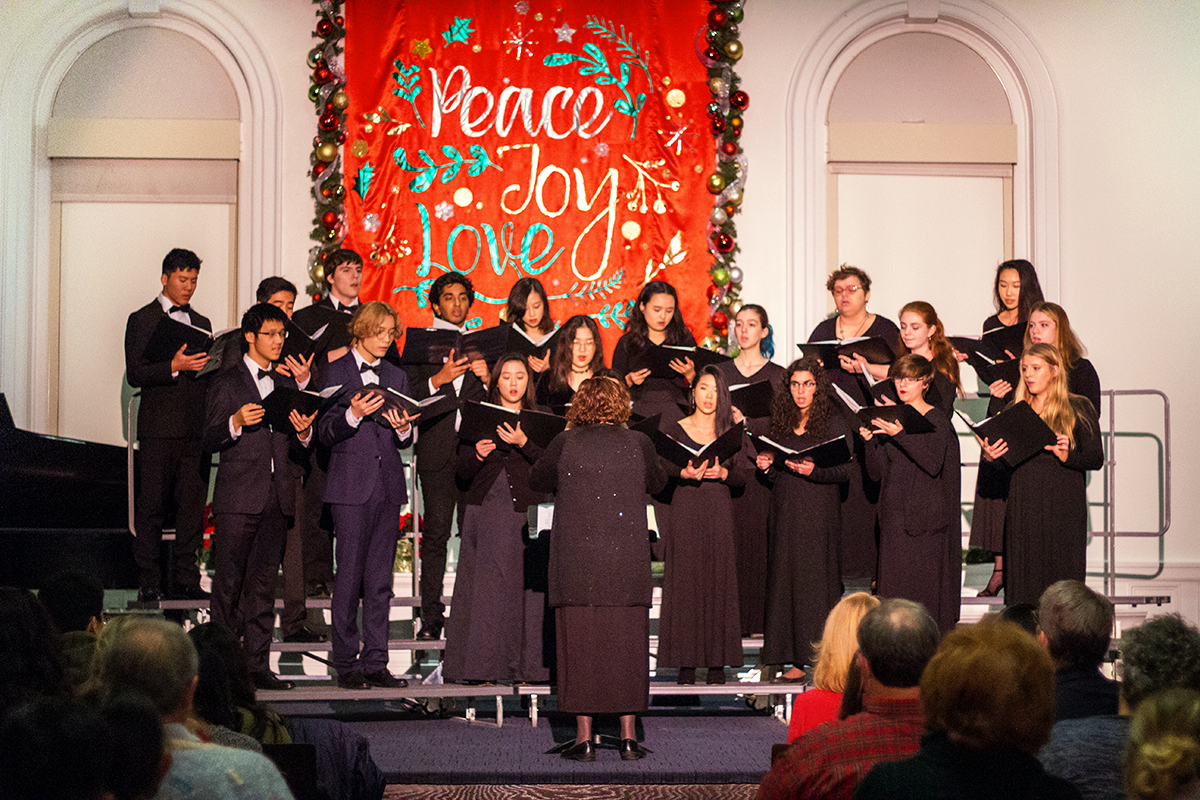 If you could talk to a prospective student considering enrollment at Oxford or Emory, what would you tell them about the transition and opportunity to experience both campuses?
I was absolutely terrified about leaving Oxford because in my two years there it always felt like home, but I have found a new home in Atlanta! Having the chance to learn in small classes and form close bonds with students and faculty would be a great college experience in itself, but when you pair that with the access to Atlanta and all of the wonderful resources Emory has to offer, I truly think that Oxford continuees have the best of both worlds. I had the privilege of spending two years in Covington, a city that I truly love, surrounded by the people that continue to be my best friends today. I feel so grateful to have had both that experience and the chance to learn in a more urban environment with countless opportunities to get involved in Atlanta. The "Oxperience" really does prepare you for the transition in every way. Enjoy your time at Oxford because if you are like me then you will miss it when it is over, but also be excited for the new adventure to come on the Atlanta campus. You really do have the best of both worlds.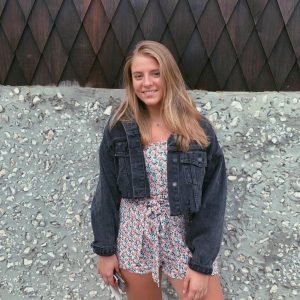 Claire Beiter 19OX 21C
American Studies
Evanston, Illinois