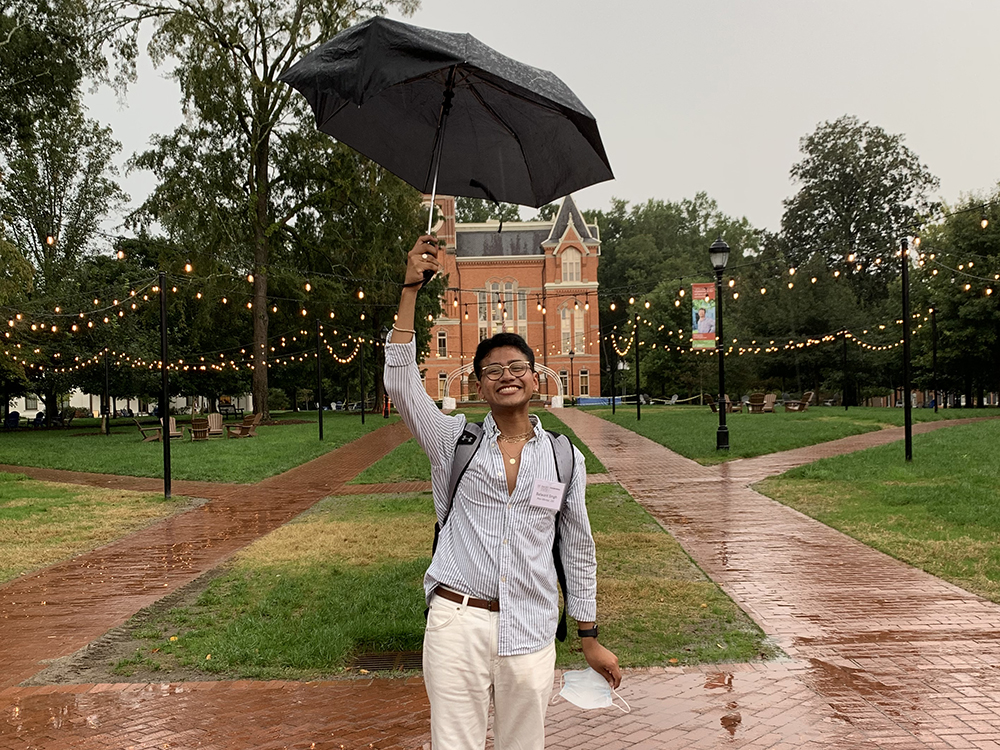 Name: Balwant-Amrit Singh
Majors: Neuroscience and Behavioral Biology
Hometown: Action, MA
Class: 21OX 23C* 
*Class years are listed with an abbreviation of the school attended to distinguish current students and alumni. For example, Balwant-Amrit transitioned from Oxford College (OX) to the Atlanta campus in 2021 (21OX) and plans to graduate from Emory College (C) in 2023 (23C).
---
1. What made your experience at the Oxford campus special while you were there?
While the majority of my time at Oxford was remote, my experience was full of rich moments. While the professors and small class sizes are unique to Oxford, the single best memory for me was being able to wave at anyone I know, at any level of friendship – from just meeting in class to my closest friends. This was special because I would be able to just walk onto the Quad and my mood would instantly be lifted because I would nearly always run into someone I knew.  
2. How was the transition from Oxford to Atlanta? Did you feel prepared?
I did feel adequately prepared during my transition, and I was lucky to have joined the Pre-Health Advising program that was full of students who were happy to show me around campus and share their tips and tricks.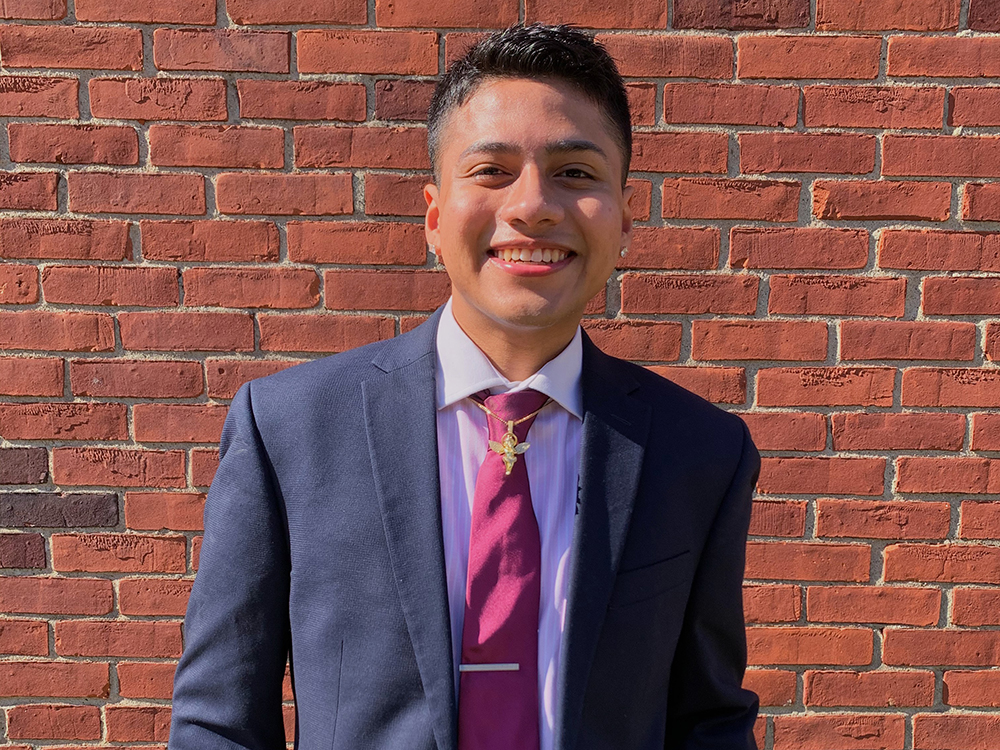 3. What has been the biggest change since you transitioned to the Atlanta campus?
The one thing I was not prepared for was the size of classes. I went from my biggest class, being 29 people at Oxford, to 155 on the Atlanta campus. It became harder to get ahold of professors because they had more students to take care of, but I was lucky enough to still get to know some of my professors outside of my classes. 
4. Is there anything you have learned/experienced at Oxford that you've taken with you to Atlanta?
One of the many things Oxford taught me was that I should never be afraid to introduce myself to someone. Because the campus has a tight-knit community, it was easy to make new friends and become close quickly. I have taken this to the Atlanta campus, and it has helped me tremendously in learning more about my professors, making connections, and befriending other students. 
5. If you could talk to a prospective student considering enrollment at Oxford College or Emory College, what would you tell them about the transition and opportunity to experience both campuses?
If I could talk to a prospective student, I would tell them to make the most of whatever situation they are in and take advantage of the resources that both schools offer. During my remote education, I found it incredibly easy to make consistent appointments with my professors to chitchat and catch up. When I transitioned to Emory, I took advantage of the medical resources on the Atlanta campus and started working in the Emergency Room to gain clinical experience. 
6. What was your favorite part about attending Oxford for your first two years?
My favorite part was taking Dr. Taliaferro-Smith's BIOL 340 class my sophomore year. As a first-generation, low-income student, I thought it would be impossible to get my foot in the door for internships or research opportunities because of my lack of experience. Fortunately, I was able to take her class and not only gain research experience and execute a novel project, but I also gained an incredible mentor, advisor, and friend to help guide me through applying for other programs. I'm grateful that Oxford was filled to the brim with professors who were so passionate about what they were teaching that it was contagious.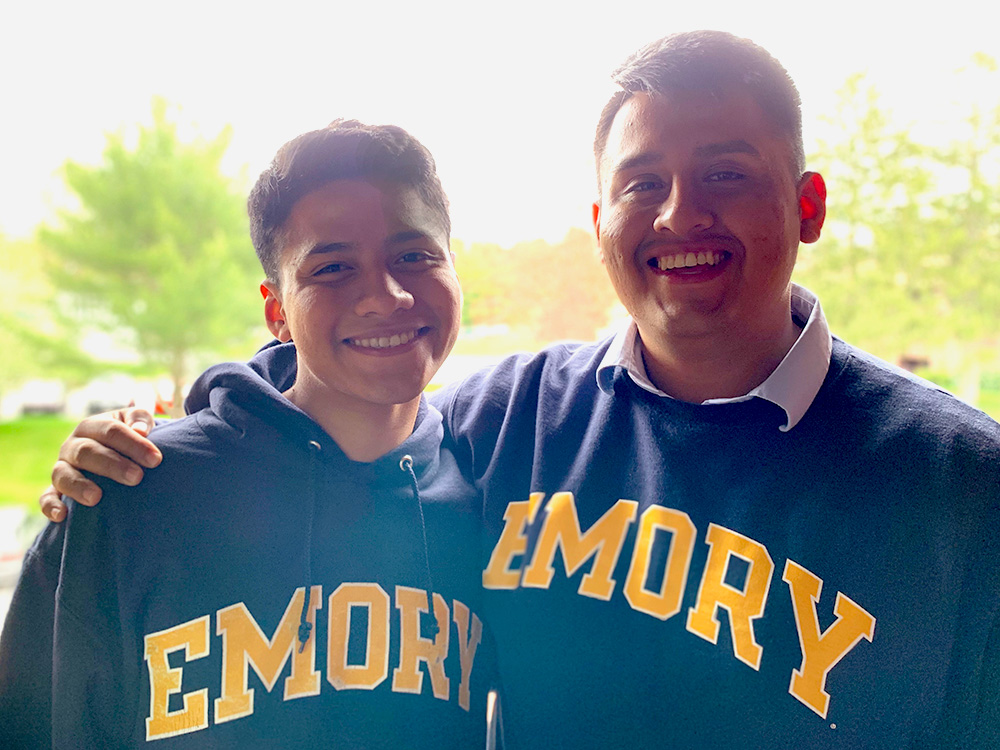 7. When you were going through the application process, what is one thing you wish someone told you about Oxford College or the transition to Atlanta?
One thing I wish someone had told me was to take everything one step at a time! I am a severe planner and would stress about events that had not even occurred. 
Don't hesitate to connect with us by posting a comment to this blog, tweeting us @emoryadmission, or emailing us at admission@emory.edu.