Student Spotlight: Meet Yasmeen Johnson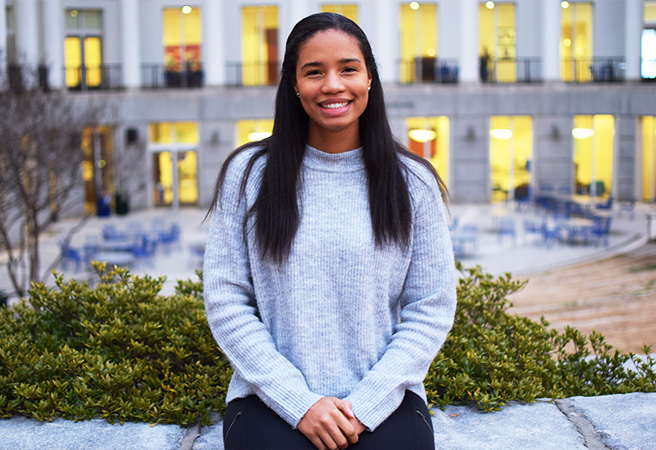 Why did you choose Emory (what was the biggest attraction)? 
When I first stepped onto Emory's campus, I truly enjoyed how beautiful the campus was and how happy the students looked. You feel an indescribable vibe when walking around places like The Quad and Cox Bridge and that feeling never gets old! I also chose Emory University because I loved having the opportunity to take liberal arts classes before starting in the business school. Having a combination of both liberal arts and business classes has encouraged me to become a more well-rounded student.
Why is your major the perfect fit for you?
 My major is the perfect fit for me because I learn about the processes of business, while also concentrating on health innovation, my true passion.
What professor has influenced you the most?
 Dr. George Yancy, who is a professor in the Philosophy department, has influenced me the most. He taught me to look at the world through different lenses to see a more accurate view of the world and the people who inhabit it.
What are your extracurricular activities (both on and off campus), and tell us a little about them? 
As a Resident Advisor, I facilitate educational and social events that encourage community involvement in Harris Hall.
As an Intramural and Club Sports Supervisor, I manage intramural and club sports staff members. I also encourage a healthy and safe environment for all participants.
As the Vice President of Finance for the Emory Goizueta Emory Black Student Association, I participate in strategic planning for obtaining funding for GBSA. I also assist the Vice President of Communications by promoting GBSA events.
As a Student Dialogue Facilitator for the Emory Conversation Project, I facilitate dialogue around salient issues with various organization, clubs, and student government organizations on Emory's campus.
As a MORE (Multicultural Outreach and Resources at Emory) Mentor, I serve as a resource to connect mentees to on-campus organizations, support services, and clubs.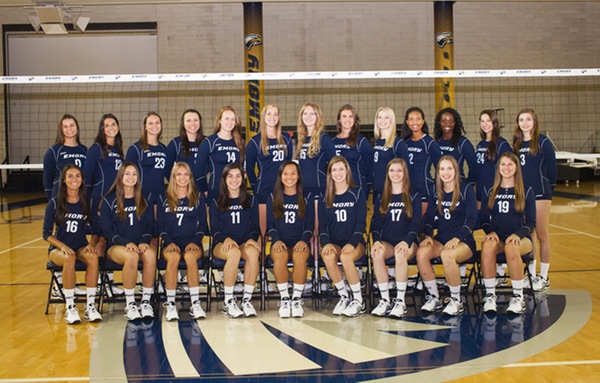 What invaluable piece of advice would you give incoming freshman?
Take advantage of the opportunity to take courses that interest you. Also consider taking courses that push you outside of your comfort zone. Some of my favorite classes were in the philosophy and human health departments!

Yasmeen Johnson 19B
Mundelein, Illinois
Bachelor of Business Administration
(Strategy & Management Consulting, Health Innovation)
Don't hesitate to connect with us by posting a comment to this blog, tweeting us @emoryadmission, or emailing us at admission@emory.edu. We look forward to hearing from you!