Student Spotlight: Meet Graciela Tedjokusumo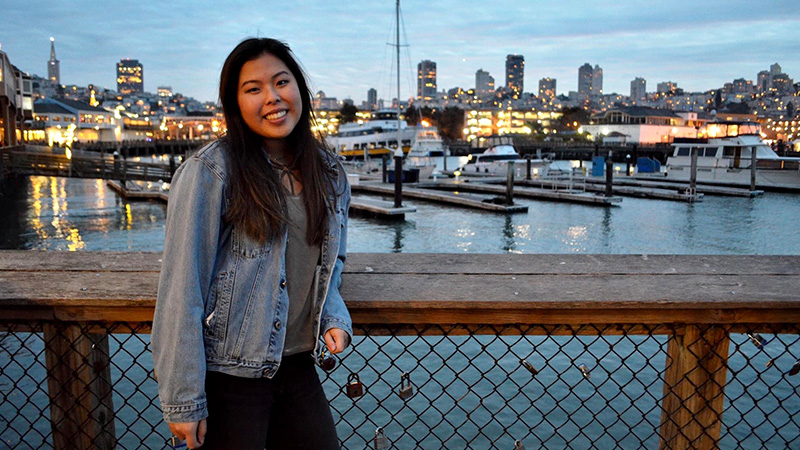 Why did you choose Emory (what was the biggest attraction)?
I had my heart set on Emory the moment I stepped foot on campus. After delightful conversations with students and staff during a scheduled visit, I knew Emory would put every concept I've learned, every skill I've developed, and all the morals I value to the test. Not only would I be challenged academically, but it would be by some of the most impressive and diverse faculty in the nation. I believe learning from my classmates is just as important as learning in the classroom, so I was even more intrigued that everyone had such a wide array of interests. I did not know exactly what to expect, but I knew that Emory exceeded my expectations. The fast-paced and challenging courses, supportive community, and world-renowned faculty pushed me out of my comfort zone. I flew thousands of miles away from my hometown to experience an exciting new chapter in my life.
Why is your major the perfect fit for you?
I never really considered being a business major until I came to college. I knew I liked numbers, but becoming a math major didn't appeal to me. I realized that the application of numbers in a creative way was the missing piece to solving my academic path questions. I conversed with upperclassmen majoring in fields ranging from economics to business concentrations. Because of these conversations, I eventually considered a path in consulting and finance. I liked the black-and-white clarity of the math component, but I also wanted flexibility in my academic pursuits. I was fascinated by the idea of helping people by problem solving, and finding new ways of running organizations. My two concentrations combine analytical skills with creative thinking and strategic planning, combining the logical with the intuitive.
What professor has influenced you the most?
Emory's general education requirements (G.E.R.s) are a blessing in disguise. I was upset initially about taking a second semester of Italian, but if I hadn't, I would not have met the kind and passionate professor, Christine Ristaino. Even on a Monday morning, Christine Ristaino can make the grouchiest college student smile with her charming personality. She genuinely cares for each student in a way I've never experienced in class before. I can tell she wants to see her students grow as future leaders and mentors. Professor Ristaino reminds us that it is not just grades that determine a student's success, but it's also the student's willingness to learn and challenge themselves. Though I'm not majoring in Italian, Professor Ristaino helped me see the class as an opportunity to learn something completely foreign to me.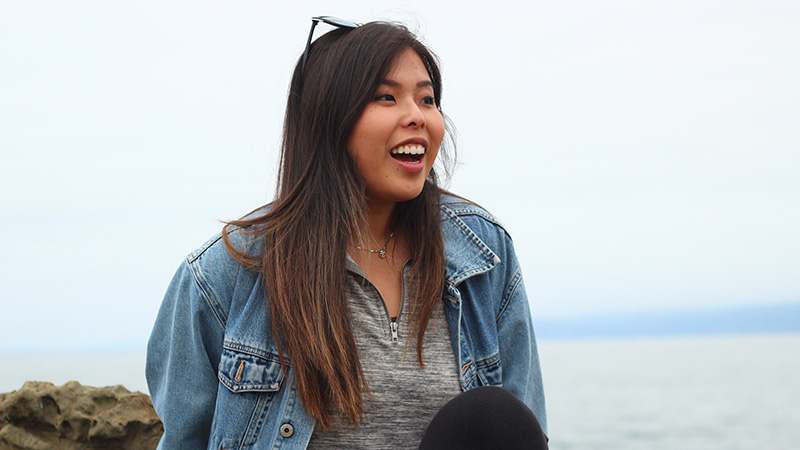 What are your extracurricular activities (both on and off campus), and tell us a little about them?
I believe learning from my classmates is just as important as learning inside the classroom. As a Sophomore Advisor in Alabama Hall, I assist first year students with the college transition. My other job is helping students and staff as a Student Academic Technology Specialist. I'm highly involved with extracurriculars as well. I am a Business Analyst for Consult Your Community, an active member of the Alpha Kappa Psi Professional Business Fraternity, and I volunteer as the Business School Representative of Emory Women in Business (EWIB).
What invaluable piece of advice would you give incoming freshman?
Every first-year student learns that some opportunities only come if you work hard to create them. The first year of college carves out your path for the rest of your four-year journey. Waiting around until the very last year to accomplish something meaningful is not the best idea. There is a lot of potential to learn and grow in the four years you're in college. Taking risks to get to your goal, even though you may fail, is the only way to fulfill your aspirations. Everything is a learning process, and the best way to succeed is to attempt success despite the fear of failure.

Graciela Tedjokusumo 20B
San Francisco, California
BBA (Finance and Consulting)
Don't hesitate to connect with us by posting a comment to this blog, tweeting us @emoryadmission, or emailing us at admission@emory.edu. We look forward to hearing from you!