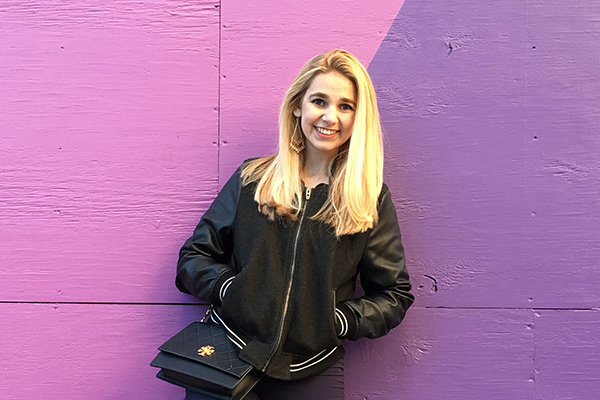 When I registered for my first classes at Emory, it was obvious to me how much I was going to love the liberal arts. I was absolutely giddy looking through the course atlas. I could take comparative politics, Hindi, scuba diving, data mining, and digital film… my head was spinning with the possibilities for eight semesters of curriculum! I couldn't wait to get started!
As a second semester senior, I am proud to say that I made it a point to take advantage of the wide array of classes offered at Emory. Though I always prioritized the requirements for my double major in political science and interdisciplinary studies, I found plenty of room to explore different fields and challenge myself. Hopefully this will give you an idea of the interesting classes that could be part of your Emory experience!
1. Advanced Writing Seminar: Rhetorical Studies
This has been my all-time favorite course at Emory! My favorite professor, Dr. Joonna Trapp, teaches this course and has become a true mentor in my Emory experience. She inspired me to make tangible improvements to my writing style and argumentation skills with her expertise in rhetorical analysis. My class learned to curate our writing and oratory skills through studying the works of great authors and orators, and creating and presenting speeches and written arguments. One of my favorite parts of the course was the community of students who gathered every week to talk about their interest in rhetoric. We used words to make a difference in our world! The students in my class aimed to be lawyers, politicians, lobbyists, authors, and speechwriters, and many of them already had published work and made influential speeches everywhere from Curacao to Washington, D.C.  It was humbling and inspiring to study with such talented students and faculty.
2. Astronomy
While I am very comfortable conducting rhetorical analyses and debating on certain topics, I felt out of my element when studying Astronomy. I needed to take a science course with a lab to meet Emory's General Education Requirements (GERs), and Astronomy seemed like an interesting course. This became one of my favorite courses! In the night labs, my classmates and I went up to the roof to use a variety of telescopes to study the topography of planets, chart the constellations, and observe the shifting phases of the moon. It was amazing to see every nook and cranny of Mars as though it was inches away from my eyes! Now when I walk through the quad at night and look up at the constellations in the night sky, I think of how grateful I am that my university's general education requirements pushed me out of my comfort zone and encouraged me find a surprising new academic interest through Astronomy.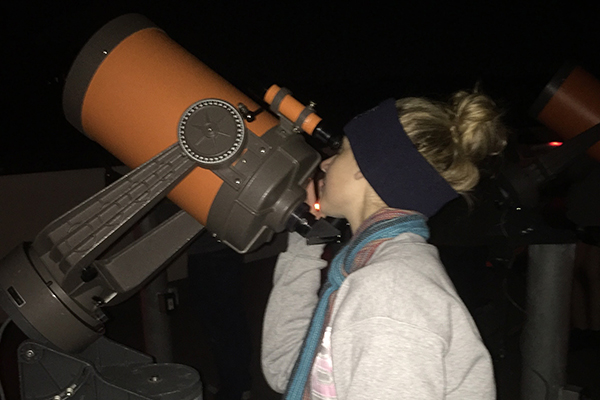 3. Social Dance
Have you ever imagined yourself on that show, So You Think You Can Dance? I have always wanted to learn classic dances, but I never knew where to find an instructor. When I stumbled upon Social Dance while registering for classes, I signed up immediately! In this high energy, exciting class, I learned the basic and intermediate steps for the cha-cha, waltz, rumba, fox trot, and swing dance. At the end of the semester, we also had a guest instructor teach freestyle hip-hop. This was a class that was, again, out of my element, but one that gave me joy and energy during my week.
4. Introduction to Poetry Writing
For one day of the week, this class gathered into a windowless room in the basement of the Schwartz Center for Performing Arts for a three-hour poetry course. This class was my weekly oasis away from the stress of deadlines and to-do lists. In this space, I could get sink into stacks of poetry and do what makes me happiest: reading and writing poetry. I carefully drafted each poem with weekly content or structure challenges. The students in my class were equally passionate about poetry, and they inspired me to take time to craft meaningful, excellent work through my weekly assignments. When I think of my four years of college, I am proud that I took time to explore subjects that made me genuinely happy.
5. Intro to Digital Video
Before taking Intro to Digital Video, I had never used a professional camera, and had no experience with film editing, directing, or scriptwriting. After taking this class, I scored my summer communications internship with help from my professor's letter of recommendation! Through this course, I learned about the entire process of filmmaking and produced several films of my own! As a student in the digital age, the skills I learned in this course gave me an extra edge in the professional world. I used my imagination to make characters, design adventures for them, and bring it all to life with state of the art tools. This was an amazing class!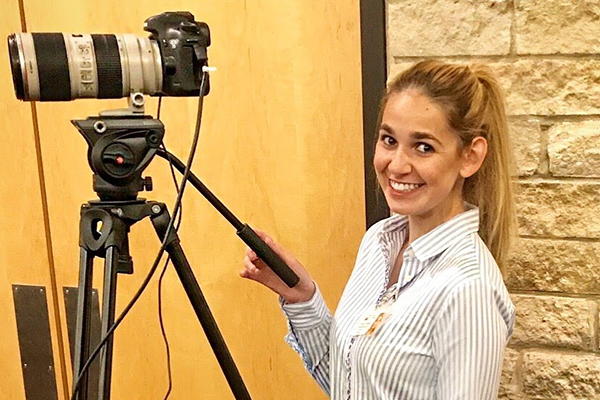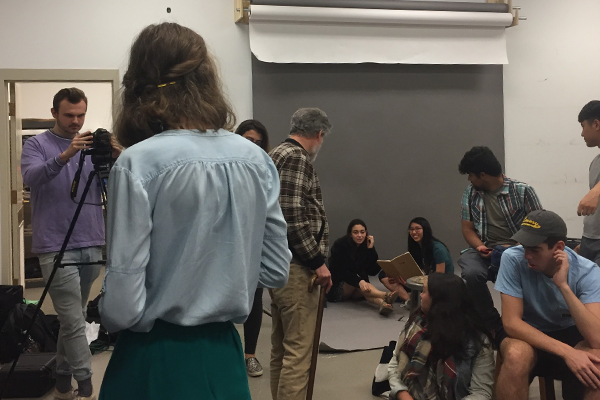 6. American Legal System
As a pre-law student, it's no surprise that American Legal System was one of my favorite courses at Emory. I wrote about this class in my law school personal statement detailing how this class solidified my passion to become a lawyer. I traced cases through each stage of the court system all the way to the Supreme Court. I read and analyzed multiple Supreme Court opinions and even worked with the class to practice transforming laws as though we were members of Congress. I felt like I could envision the kind of work I would do in law school, and it made me so excited to pursue a career in law.
After looking back over my favorite courses from my time at Emory, I would give this advice to a first-year student:
Take risks in pursuing classes that push you out of your element. Emory students enjoy a challenge, that's why we chose Emory! Also, take time for classes that make you happy. Seek out classes that you know you'll genuinely enjoy. With eight semesters of class registrations, you'll have plenty of opportunities to fulfill your GERs with classes that encourage your passions!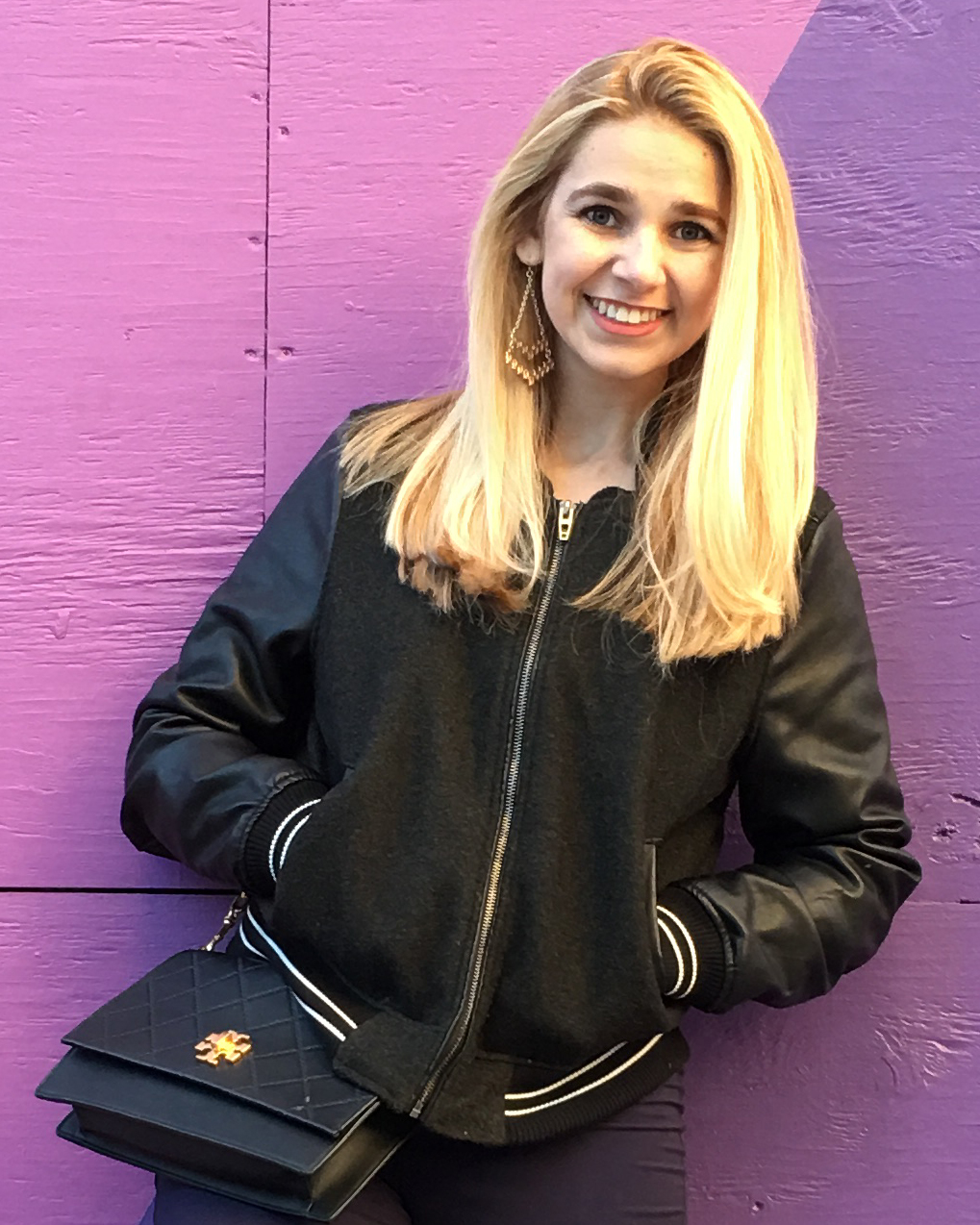 Katie Frisbie, 18C
Political Science and Interdisciplinary Studies
Dallas, TX
Don't hesitate to connect with us by posting a comment to this blog, tweeting us @emoryadmission, or emailing us at admission@emory.edu. We look forward to hearing from you!