We asked various Emory students pursuing majors in the humanities to share their experiences. Read on to learn about what two Emory students are studying!
Theater
1) Why did you choose to pursue a theater major? Are you pursuing a double major, and if so how do you see these majors working together?
I am a theater studies and political science double major and love it. Theater is very political and no matter how far back you go, theater has always been commenting and reflecting on society. I love picking up a play and being thrust into the struggles that a different period faced, or gaining a unique perspective to the difficulties we have in our own time.
2) Are you involved with theater outside the classroom?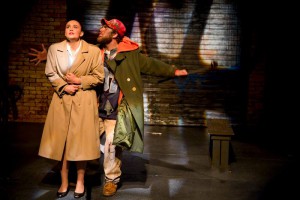 I do a lot of work with Theater Emory. I have been in two Theater Emory shows (Pinter Kaleidoscope and Marisol). I have also worked on some film on and around campus. There was an Israeli film director, Eran Rikilis, that was on campus earlier this semester, and it was huge honor to work on a film with him.
3) What has been your favorite class and/or professor in the major?
Last semester I took John Ammerman's Movement for the Actor. It was incredible. We studied stage combat, mime and clowning. I am huge fan of clowning and have previously studied it. Professor Ammerman was so good at pushing me to explore bigger and more creative ways of expressing myself through my body. So much communication is through body language and Movement for the Actor does a phenomenal job of providing me with greater insight into communication.
4) What makes theater at Emory unique/what is your favorite part about theater at Emory?
Theater at Emory is unique because Emory provides students with incredible opportunities to work with professionals in the field. Theater Emory is actually a professional theater company, meaning that we have professional actors as part of our cast along with students. I have been so lucky to learn through experience with professional actors and directors with more experience than myself. I have developed great relationships with many of these people.
5) Did you choose Emory for this major?
I actually did. Emory had everything that I wanted. I wanted to grow as an actor and artist but also be able to pursue other studies. I met with the Theater Studies department before applying to Emory, and the faculty confirmed for me what I wanted to gain by studying theater in college. I wanted to be equally learned in an academic approach to learning about theater but also have hands-on experience honing my acting skills and learning how to develop my own pieces.
6) What do you think are the benefits of pursuing a liberal arts education?
Not to sound cliché, but I think it is crucial to be a well-rounded individual. Here at Emory, I have to ability to gain insights into many different fields. For example, before taking an Anthropology class, I had little to no understanding of how the field had any impact or meaning for my life. But this semester, my class with Dr. Hooper has provoked me to think deeply about the origins of mankind.
7) Do you know what career or path you might want to go into after your time at Emory?
Luckily I have two more years to figure what I'll do after college. I would love to pursue a career that allows me to engage people to become informed about the world around them. I will likely go to law school and would ultimately like to promote positive change in communities through the court system.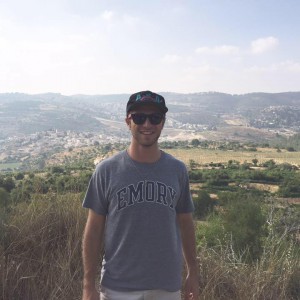 Cameron Frostbaum 18C*
Theater Studies and Political Science
Atlanta, Georgia 
Media Studies
1) How did you choose your major/minor?
Until recently, whenever someone asked about my major, my answer was always a simple, "I have no idea!" My dilemma was that I really enjoyed most subjects. I wanted an interdisciplinary, liberal arts education. But then, in my sophomore year, about half way through my Introduction to Media Studies class, I fell in love with the major. The course demonstrated how media studies incorporates a variety of fields such as sociology, anthropology, journalism, film, and more. Media studies is the lens into life that I enjoy exploring, learning, and growing from.
2) What is your favorite class you have taken in your major/minor?
I am currently in Introduction to Media Studies. The class exposes students to an array of professors who lecture on their specific field. As a result, I have been able to taste a little bit of everything: art in commerce, gender and media, journalism, sociology of music and film, and advertising, to name a few.
3) How have your professor interactions been? Is there one professor you have become close with?
Professors in media studies are engaging, helpful, and interesting. I have a particularly close relationship with Dr. Amy Aidman. Dr. Aidman is exceptionally thoughtful, intellectual, and caring. As my academic advisor, she always takes the time to meet with me and explore different courses and paths.
4) Do you know what you might want to pursue after college?
I am still very unsure about life after college. I am excited to continue exploring the Media Studies major. I hope to take classes that expose me to subjects I would not necessarily have encountered in other programs.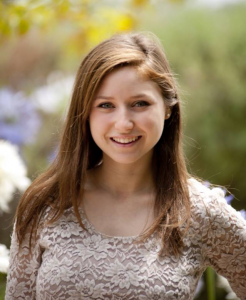 Sara Frank 18C
Media Studies
San Diego, California
*Emory University uses these abbreviations to designate graduation year. For example, Cameron will graduate in 2018 with a Bachelor's in Theater and Political Science from Emory College of Arts and Sciences.
Don't hesitate to connect with us by posting a comment to this blog, tweeting us @emoryadmission, or emailing us at admission@emory.edu. We look forward to hearing from you!