The Legacy of the Emory Scholars Program
You Are More Than a Number
For the "nuts and bolts" and FAQs of the Scholars Program, visit this post.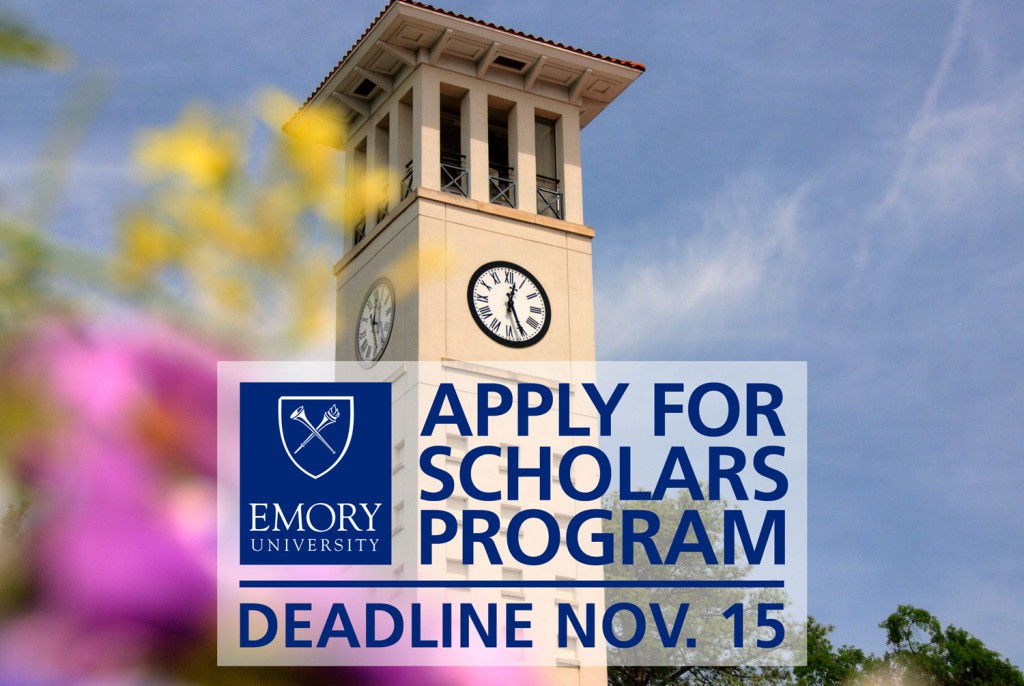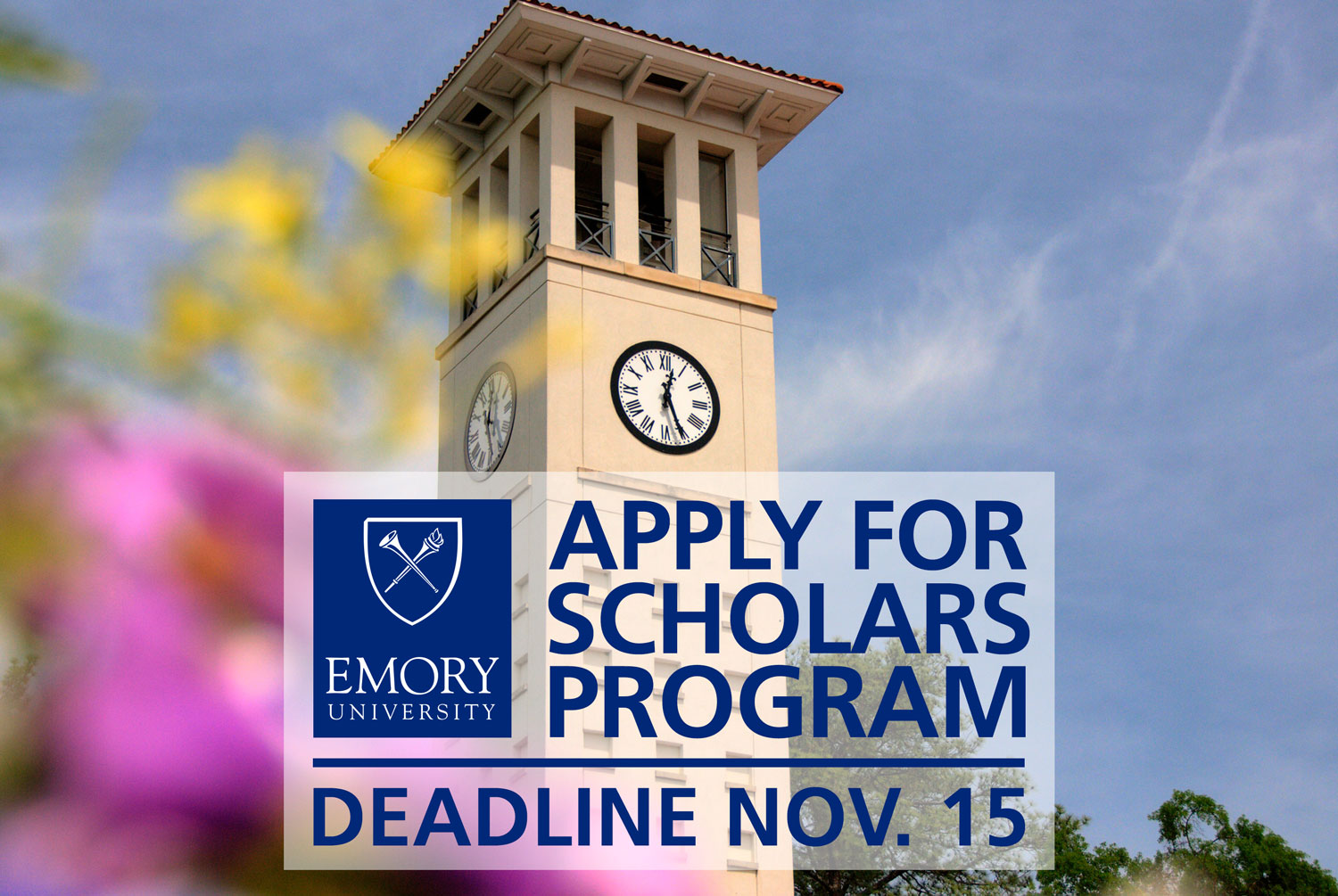 As our admission family starts to hibernate in their offices or homes reading all your stories, I am reminded of the powerful, yet humbling leaders that have shaped who Emory University is today. There have been many that have made an impact on our community and as you consider submitting your application by the Emory University Scholars Program deadline (November 15th) I thought it fitting to share some of the legacies and qualities that have inspired the Scholar Programs at Emory College, Oxford College, and the Goizueta Business School.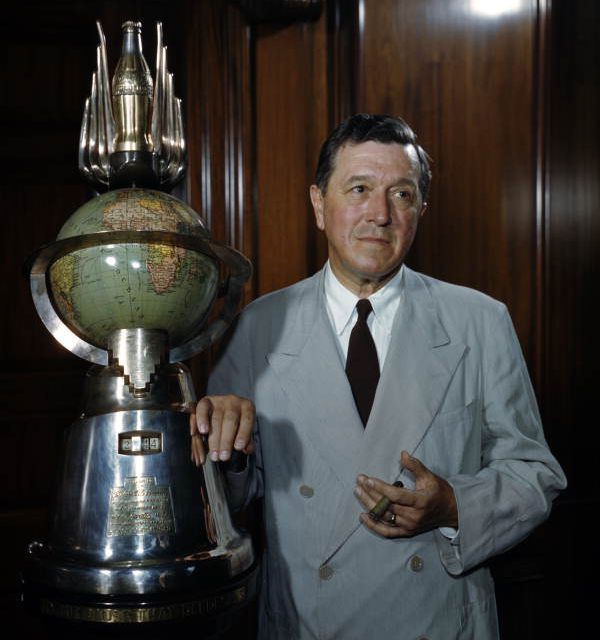 Generosity
Robert W. Woodruff, also known as "Mr. Anonymous." Most know Mr. Woodruff as a remarkable businessman and philanthropist. He became president of The Coca-Cola Company in 1923 helping to shape the company from a local soft drink business into the world's best-known brand. Yet, when you hear personal accounts from people who knew Mr. Woodruff, they mostly recount how he remembered hundreds of friends' birthdays each year with the gift of a rose in a Coca-Cola bottle, or that as one of Emory's largest benefactors (and Oxford College dropout) he declined receiving an honorary degree at Emory because he felt he had not earned it. In civic life, Mr. Woodruff preferred to remain in the background, making anonymous gifts that greatly enriched his hometown of Atlanta. His philanthropy focused on transforming the small, bustling railroad town into a world-class city, and he made significant gifts to Atlanta's health, education, and cultural institutions, like the impressive Woodruff Arts Center. Whatever the gift, Mr. Woodruff believed in giving quietly. On his desk sat a quote embodying his life's creed:
"There is no limit to what a man can do or where he can go if he doesn't mind who gets the credit."

Developing Tomorrow's Leaders
Think about the mission of Emory University's Goizueta Business School—to help students grow intellectually, personally, and professionally so that they feel enabled, empowered, and motivated to make significant positive contributions to the organizations they serve and to society as a whole. You can't help but wonder where this mission comes from. The Goizueta Business School is honored to take its name from Roberto C. Goizueta, a Cuban immigrant who was an innovative and influential business leader who also served as chairman and chief executive officer of The Coca-Cola Company from 1981 until his untimely passing in 1997. Hailed by The Wall Street Journal as "one of the most highly regarded CEOs in America," Goizueta demonstrated a level of personal and professional courage throughout his lifetime that has ensured his legacy as one of the most respected business leaders of the 20th century. His challenge for us here is to "not teach business the way it is but the way it will be." His ability to recognize opportunities, solve problems, and take intelligent risks transformed not only the Coca-Cola Company but the broader communities he committed his time to. During his tenure, he began introducing new beverages, including Diet Coke, Cherry Coke and New Coke (you may want to look into this one. It is a good story!), and even purchased Columbia Pictures!
Much like Woodruff, while he was at the helm of the world's most valuable and best-known brand, Mr. Goizueta did not seek the limelight. He would give credit where credit was due. But should he not agree with you, he would not hesitate to share his thoughts. It was this kind of openness and honesty that made him a man you could trust—and who could be trusted with one of the best-kept secrets in the world—the secret formula for Coca-Cola! One of my favorite Goizueta quotes is:
"The cynics will tell you that the good you do today will be forgotten tomorrow. Just do it anyway."
What will your legacy be?
We share these legacies because we encourage you to unleash your creativity, embolden your thoughts and share them without fear! We learn so much from each of you, from both your success, your failures, and the things that are yet to come. Our Emory University Scholars selection is unique in that we look beyond the numbers. We are not seeking students on a spreadsheet based on your test scores and your grades in school—we are reading your full story. Who you are as a person, a thinker, and a risk taker matters to us just as much as all the other attributes. Perfection does not exist, so put that final touch on your essay and let it go!
Giselle F. Martin
Associate Dean of Admission
Photos of Woodruff and Goizueta courtesy Wikipedia
Don't hesitate to connect with us by posting a comment to this blog, tweeting us @emoryadmission, or emailing us at admission@emory.edu. We look forward to hearing from you!