How to Apply for Emory Scholar Programs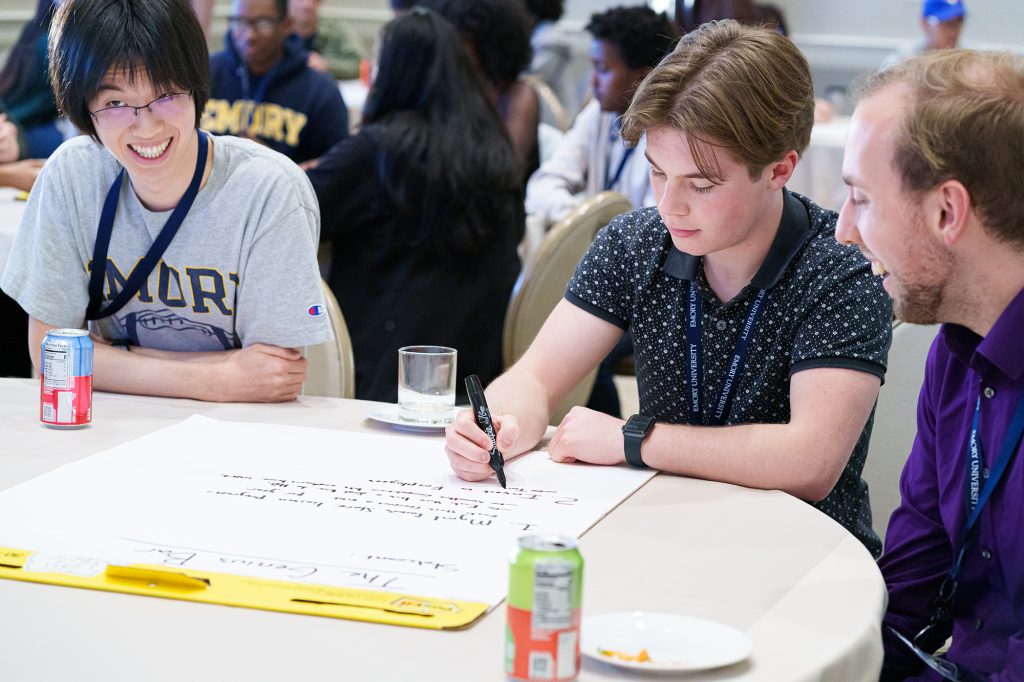 Emory's merit-based scholarships empower students. Beyond prestige and financial aid, Emory University's Scholar Programs provide exceptional programming, specialized resources, and an unparalleled support network of peers, faculty, staff, and alumni. Emory curates academic, professional, and social experiences that challenge our scholars to reach their full potential as innovative community leaders. On- and off-campus, Emory Scholars are dedicated to high standards of performance and positive social change.
To receive full consideration for merit scholarships, you must apply to Emory using the Common Application by November 15. As you complete your application, remember to opt-in to consideration for merit-based scholarships. No separate application or additional materials are required.
"The scholars program immediately provided a strong sense of community and foundation at a time when there was so much change. Through the program, I've made friends, mentors, and staff connections that have truly shaped my time at Emory. Furthermore, the scholars program provided an incredible amount of fantastic opportunities that I would not have had otherwise. The opportunity to travel to Texas to attend a conference, and to DC to meet with elected officials and successful Emory Alum were two incredible experiences offered to me due to my status as a Woodruff Scholar. All of these things made my freshman year significantly more meaningful and I feel as though I have a truly caring support network that I can and will continue to rely on."

– Alex Dolle, '26C, Human Health
How to Apply
In your Common App select "My Colleges."
Under Emory University, select "Questions."
Scroll down until the section beginning with "Emory University offers partial or full merit-based scholarships…"
Select "Yes" to show your interest.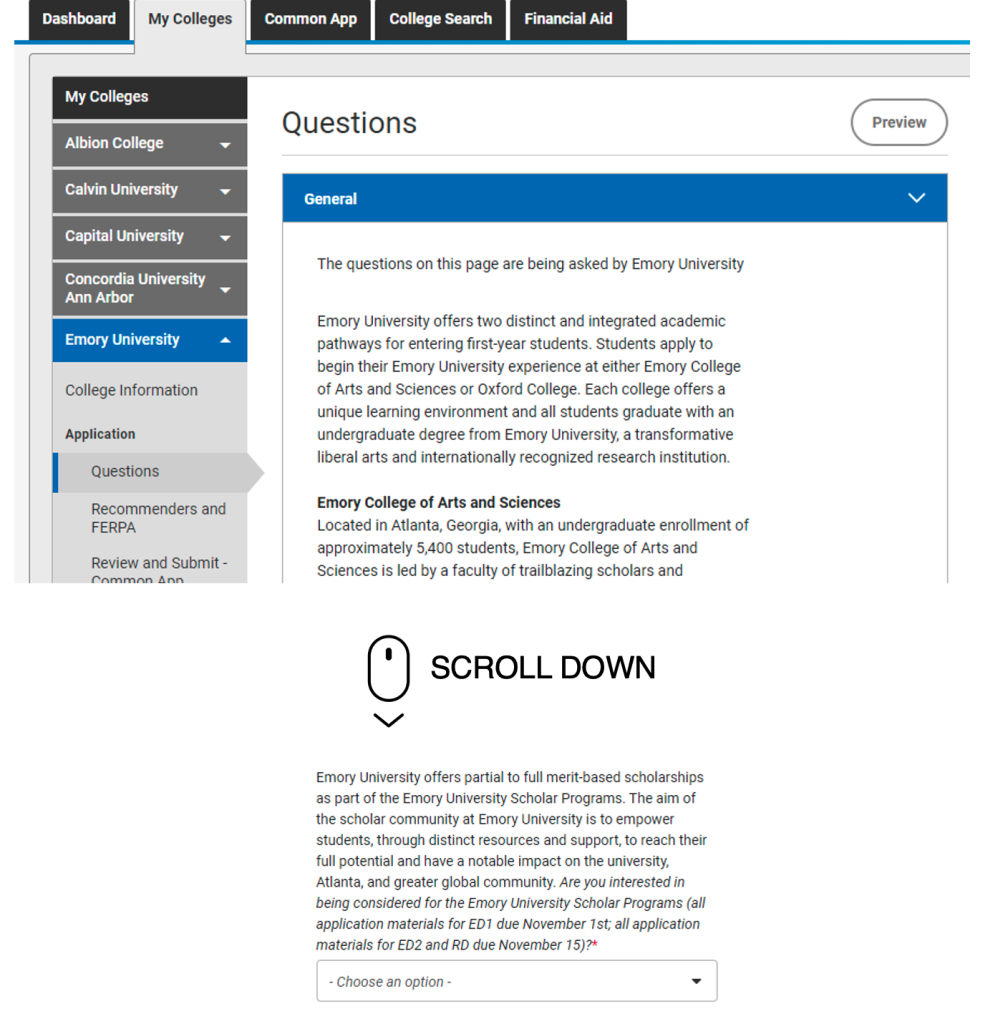 Add to existing application
In your Applicant Portal select "Update Scholar Programs Preference."
Select the "Please update my application to be considered for the Scholar Programs." option to show your interest.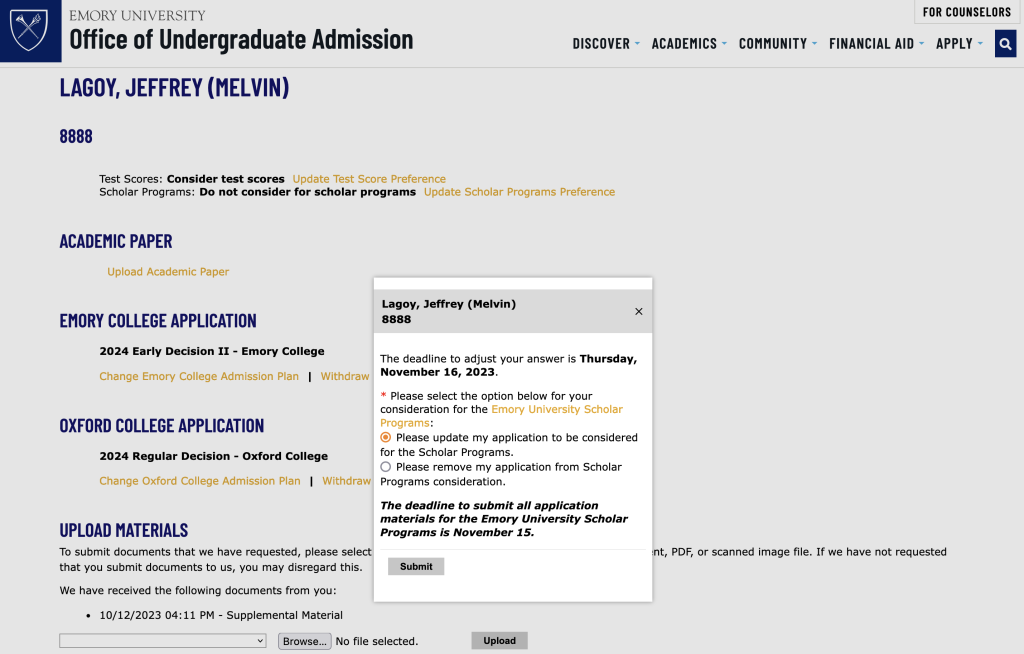 We look forward to reviewing your application!
Don't hesitate to connect with us by posting a comment to this blog, following us @emoryadmission, or emailing us at admission@emory.edu. For questions specific to the Emory Scholars Program, feel free to reach out to ec.scholars@emory.edu.