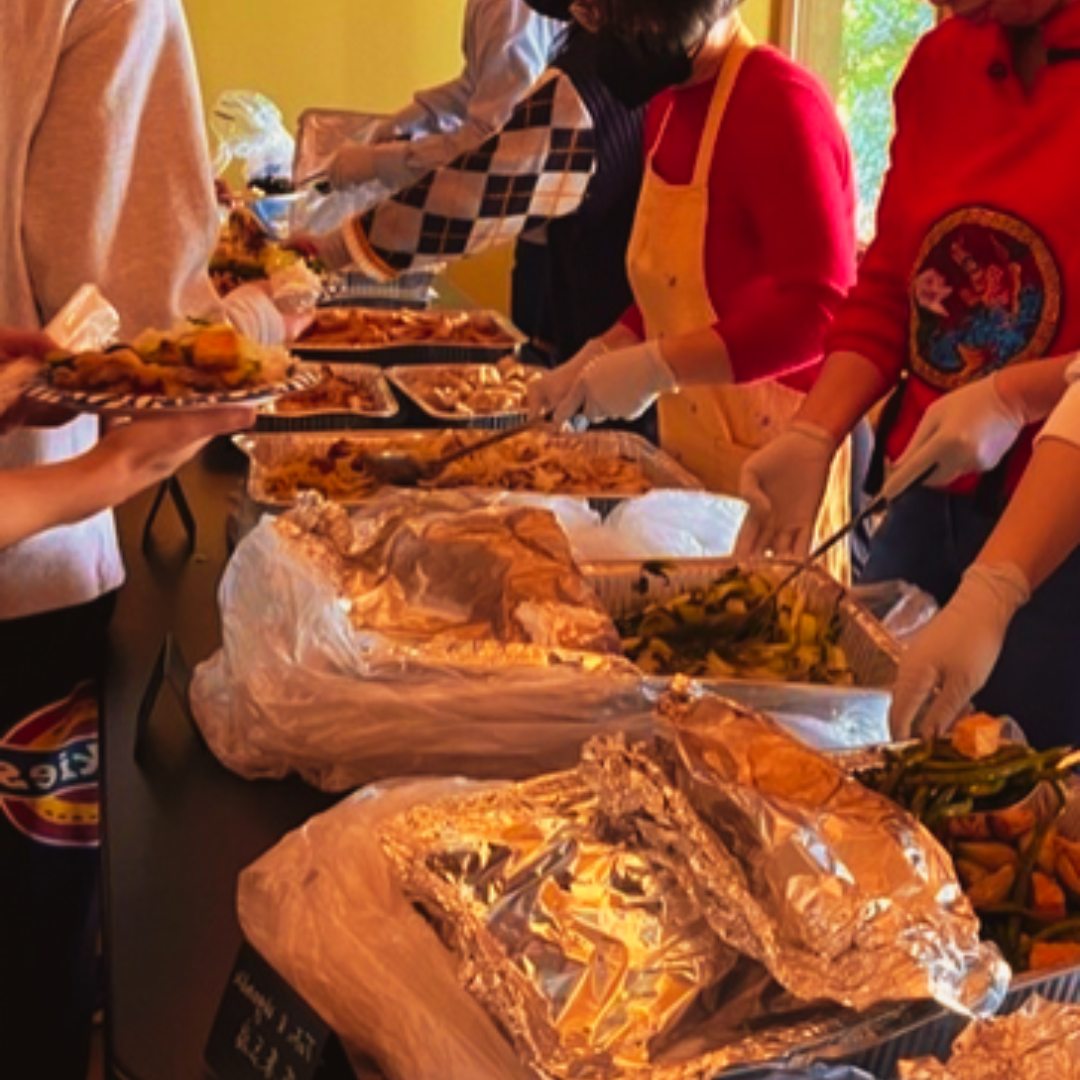 If you want to see all the activities that are going on you must check out "The Hub". Here you can see all the on-campus activities (lunches, smores, yoga sessions, etc.) organized by student organizations and faculty, but you can also find off-campus activities, such as going for bike rides, hiking, gateway tickets for NBA, soccer, or the aquarium! At Emory there are a lot of organizations and clubs; you can choose the one that fits best for you!
TIP: If you are an international student, you should join the international Friday lunch every week organized by ISS.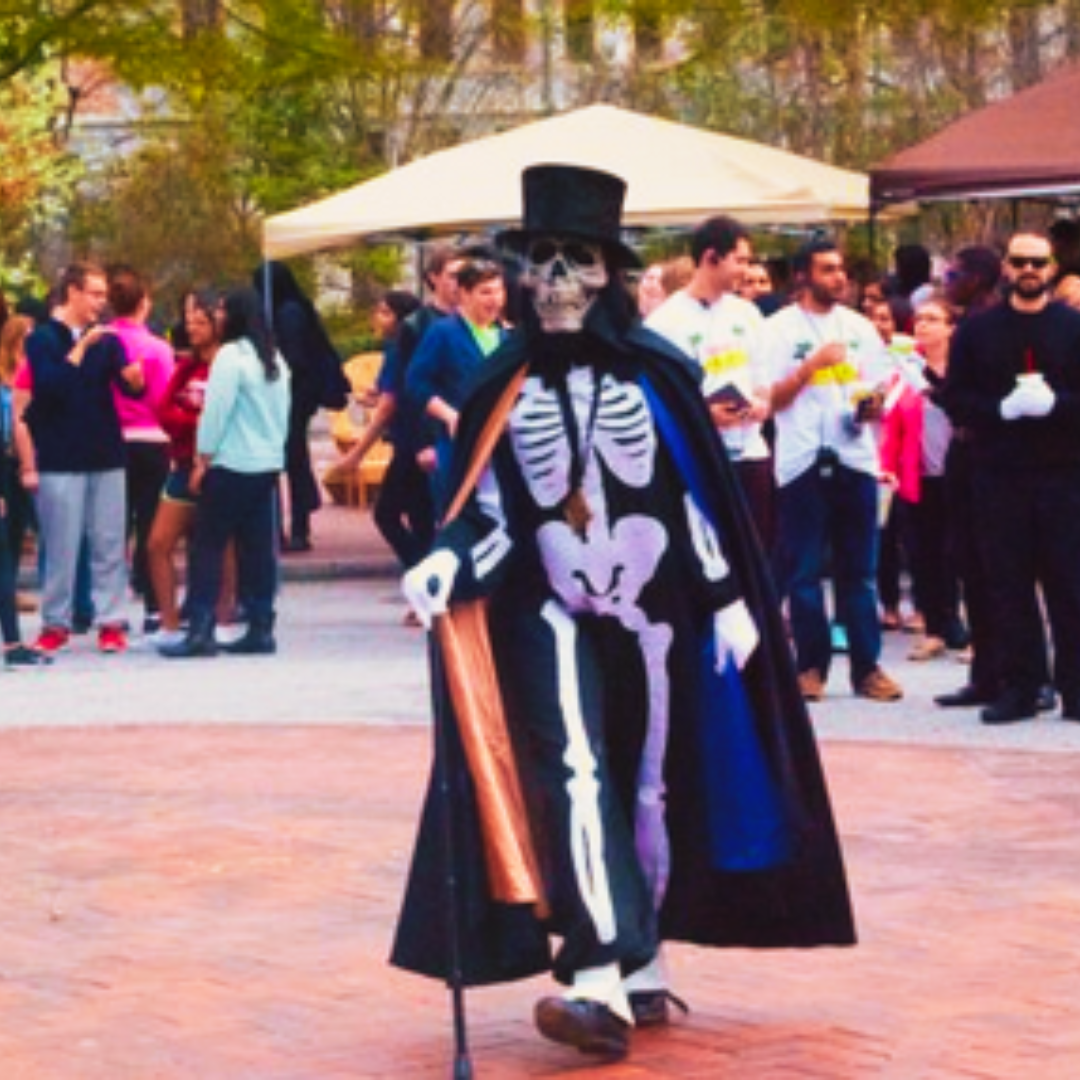 If you don't know it yet, Emory's unofficial  mascot is Dooley. He is "the Lord of Misrule", a skeleton that embodies "the spirit of Emory". During each semester there is a week dedicated to him and it's called "Homecoming week" (fall semester) and "Dooley's week" (spring semester). For years he's been represented by a student who roams around the campus wearing a top hat, a black sheet painted with bones, and a skull mask; he goes around campus, and he also might cancel your classes! During this week there are a lot of events, such as silent discos, free food, games, and the international market. All around campus there are usually stands with Emory merchandise for you! To end Dooley's week Emory hosts a concert on the McDonough field! Yeah, a big concert with famous singers, such as Flo Rida, Jack Harlow, Swae Lee and more! It's always an event where everyone comes and has a fun time.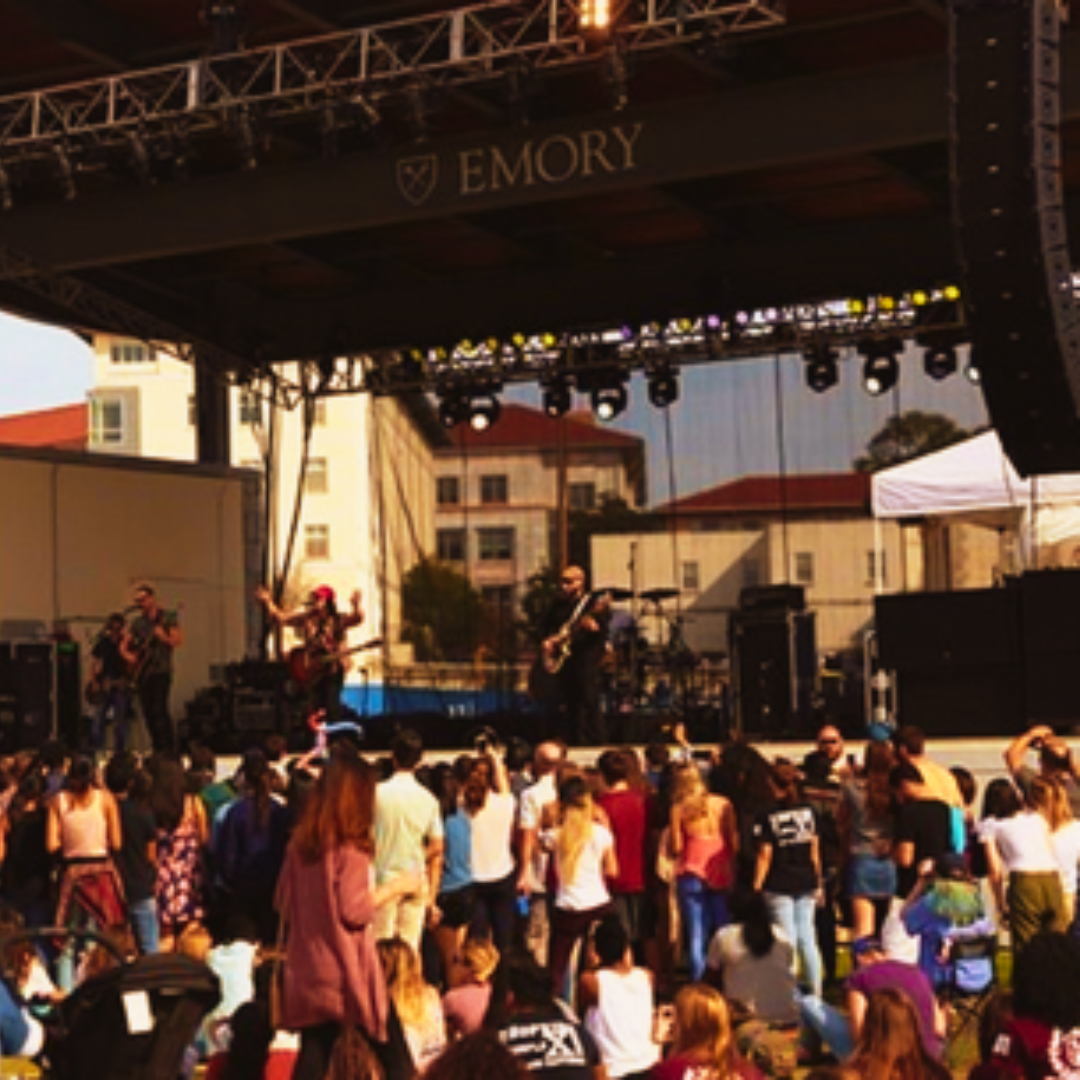 If you are a business student, Thursday will become your favorite day of the week thanks to KEGS. It is an event that takes place every Thursday in the business school, it can be in the morning (breakfast Kegs) or in the afternoon. Here there will be music, free food, free drinks (beer for 21+) and all your classmates! Trust me, Kegs is the right way to start the weekend!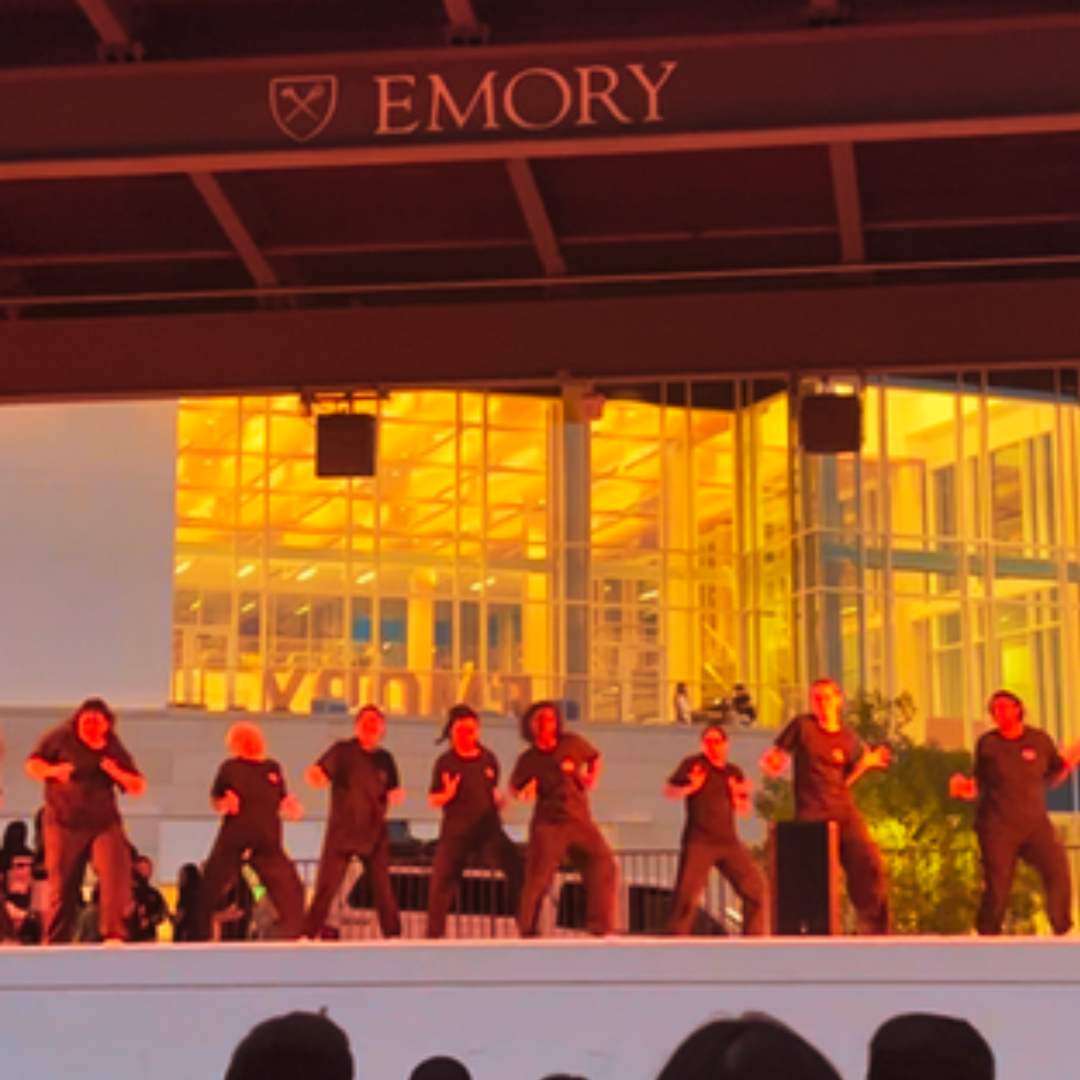 The McDonough field is where most big events take place. Every Tuesday there is the farmer market where you can buy local food from farmers. Usually there is a good range of different foods. Every year there is the Asian market. It's an event where you can try all kinds of food from different Asian countries; indeed, there are dozens of Asian food vendors! While eating you can watch performances from Emory students such as hip-hop exhibitions! At some stands there are merchandises, and you can learn some of the Asian culture with fun games!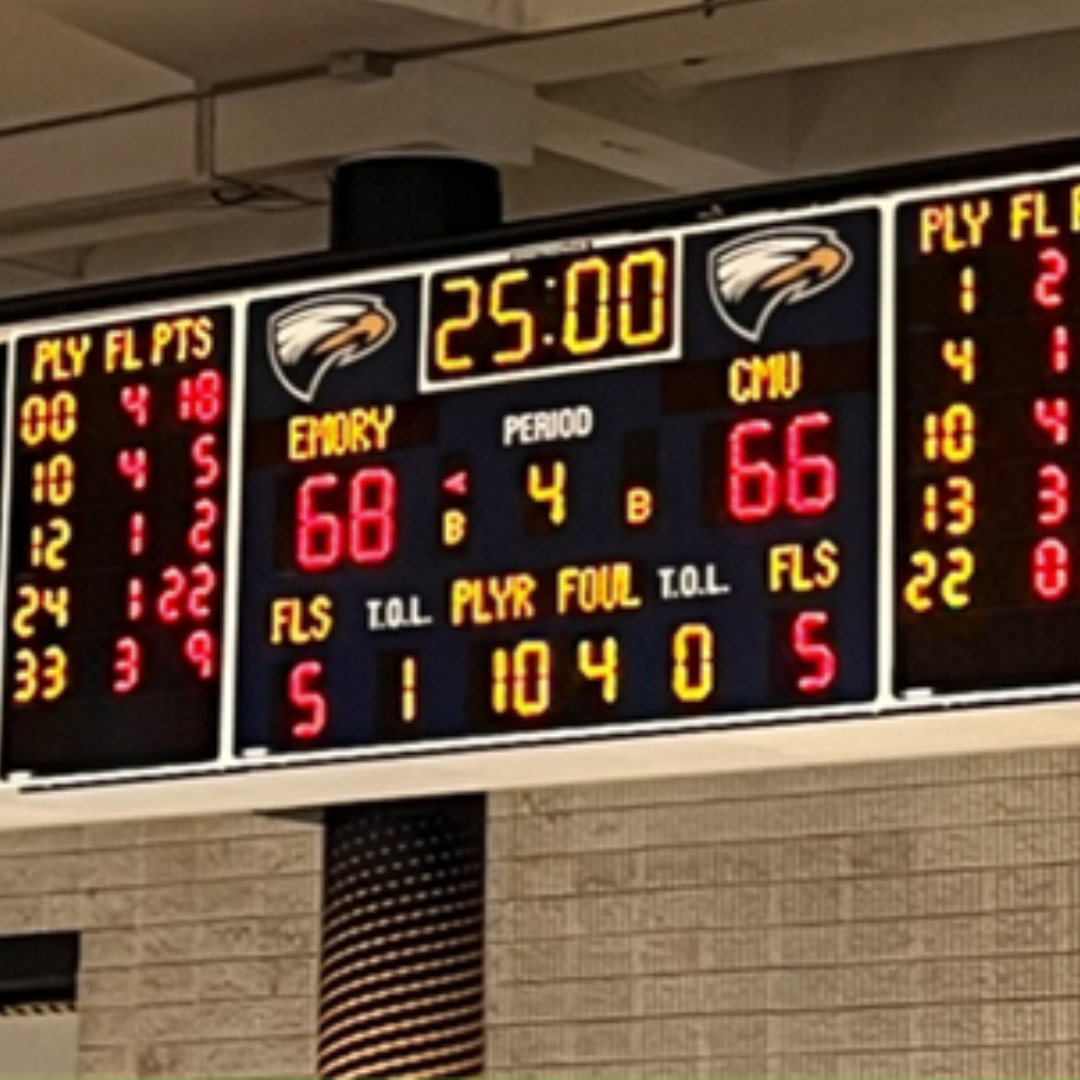 Finally let's talk about sports at Emory! We have wonderful swimmers, and you will enjoy going to swimming competitions at the WoodPec. Also, the baseball and volleyball team are good, and the games are really fun! During the wintertime you will enjoy basketball games, with the band, music, raffles and more!