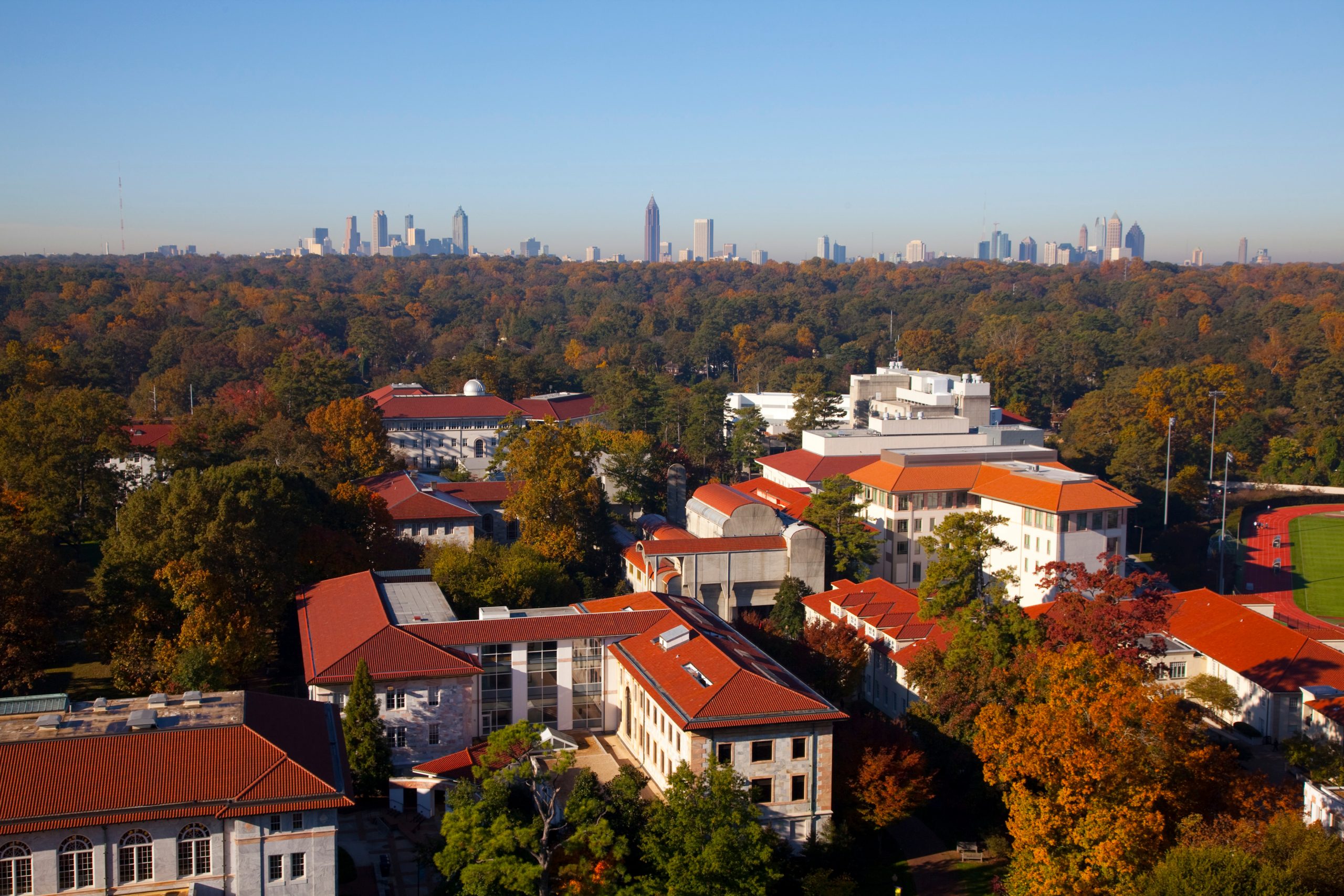 When you earn a degree from Emory University, you're getting an education that will help you land a great job or acceptance into a graduate program. You're giving yourself the advantage in the employment and education marketplace. Employers know that new graduates with strong liberal arts backgrounds are flexible, well-rounded, and better prepared to lead in the workplace .
We hope that each student who comes to Emory or Oxford will graduate into a meaningful life full of purpose, but our plans are not the important ones. Instead, we focus on creating the student body and environment that inspires you to build the career and future you want to see.
When you come to Emory University, you create a foundation that will support you throughout the rest of your professional journey. Learn more by viewing the outcomes from the Class of 2022.
Outcomes for the Emory University Class of 2022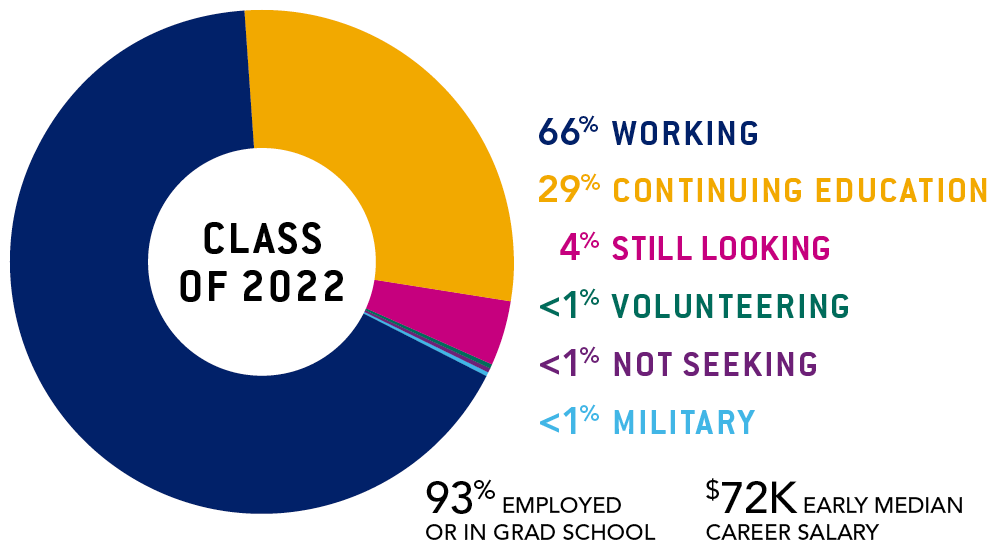 Within less than three months after graduation*, the graduating class of 2022 is pursuing a range of impressive opportunities.
*The Emory Career Center collects information up to three months after graduation versus a national standard of six months after graduation. We believe this is a more accurate representation of career outcomes shortly after graduation.
No matter what degree you pursue, the numbers are in your favor.
Emory College of Arts and Sciences
Ninety-two percent are employed or in graduate school
$52,840 is the average starting salary
Goizueta Business School
Ninety-six percent have an offer within 3 months
$69,036 is the average starting salary
Nell Hodgson Woodruff School of Nursing
Ninety-six percent pass the nursing board exam on the first try (the national average is 88%)
$53,953 is the average starting salary