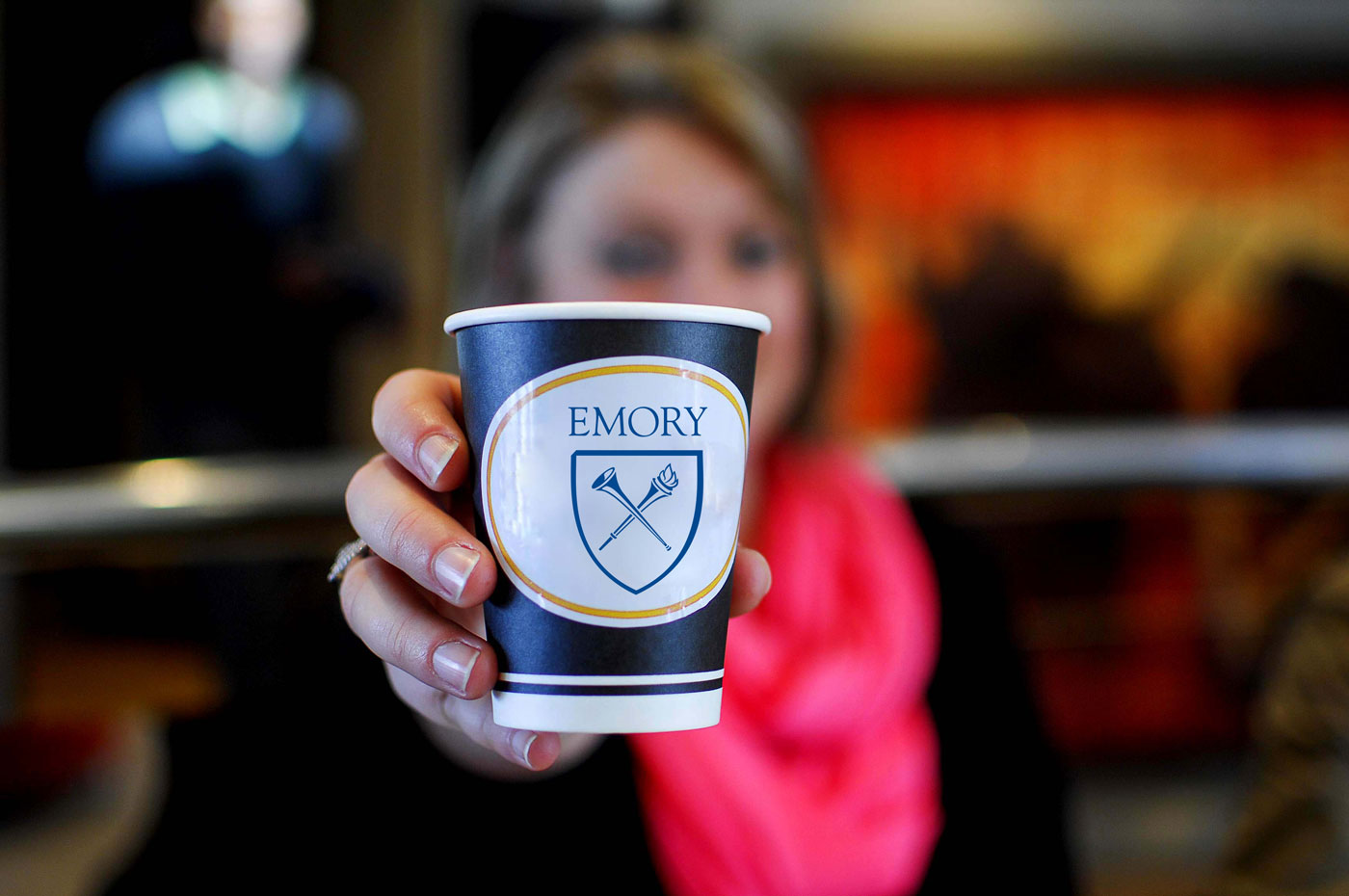 Drinking coffee in college can hold different roles and meanings–anything from socialization to community to just serving as a pick-me-up between classes. At Emory University, there's no shortage of great coffee–no matter why you drink it!
In this blog post, we're going to review the best places to grab a great cup of coffee (or two!) near Emory campus.
The Depot
The Depot by Kaldi's Coffee provides a calming atmosphere, friendly service and great coffee. It's a popular spot for Emory students to get together for a chat or for a study session. The cafe is housed in a converted train station right on campus, so you get a bit of Emory history along with your coffee!
In addition to their Depot location, you can also find a Kaldi's Coffee counter right in the Emory Student Center, located in the southwest corner of the second floor.
Ebrik at Emory
Ebrik Coffee Room is located in the Carlos Museum on Atlanta's Emory campus. Their name comes from ebrik, which is the long handled copper pot used to make Arabic, Turkish, or Greek coffee.
Rooted in the belief that coffee is a fundamental part of the human experience, Ebrik Coffee takes pride in offering bold new flavors as well as coffee made with centuries-old brewing methods. It's the perfect spot to savor a cup of their custom Michael C Carlos blend before a visit to the galleries.
The General Muir
In addition to its New York Jewish deli offerings, the General Muir has a full coffee bar. They even have an exclusive "TGM" blend that you can purchase by the cup–or by the pound!
Whether you're in the mood for a traditional cup or something more innovative like the blueberry matcha latte, the "general" has a wide variety of offerings. You'll find Emory students here often, drinking the brews and tucking into the bagels and lox, babka (on Fridays) and an outstanding black and white cookie.
Chocolaté Coffee
Chocolaté has the distinction of sourcing their beans from small farms all over the world, then roasting them weekly to ensure they're serving the freshest coffee possible.
Just a short drive from Emory's Atlanta campus, you'll find a lot of cozy spots to study amongst the overstuffed couches and armchairs. Emory students enjoy the calm atmosphere, and it's a great off-campus spot that stays open during university breaks.
Local Coffeehouse & Study Lounge
Local is located on Church Street in Covington, Georgia, just a short distance from Emory's Oxford College campus. From the moment you walk through the door, it's an experience. They're ready for a challenge at the counter: if you can dream up an order, they can make it!
They're famously "technologically deficient" with no Wi-Fi. Instead, it's a spot for discussion, live music, connecting and reading a good book on a comfy couch–think Central Perk circa 1996.
Come Visit!
Ready to check out Emory University to grab a cup of coffee while you explore campus? You can visit in-person or virtually through guided or self-guided tours.
To find out how, go to our Admission page here.