Strong Personal Statements: Recount Challenging Events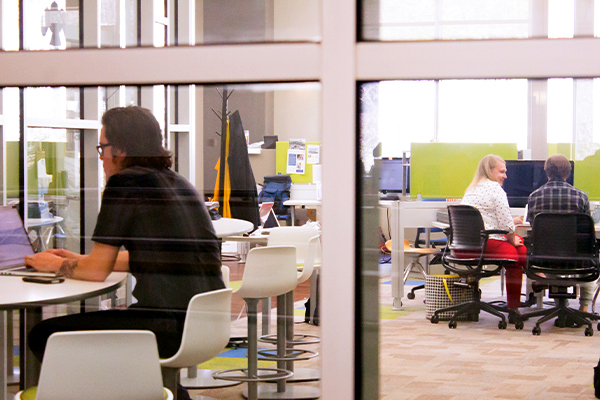 We're sharing exceptional personal statements from last year's applicants to illustrate that a good personal statement can be on a variety of topics, but ultimately, showcases the student's character, curiosity, and voice. These statements, written by students now enrolled at Emory University, were selected for a multitude of reasons, and we asked our admission staff to share what made each statement stand out.
This is Part 2 of a 6-part series on application writing; read Part 1 here, Part 3 here, Part 4 here, Part 5 here, and Part 6 here.
Some students have a background, identity, interest, or talent so meaningful they believe their application would be incomplete without it. If this sounds like you, please share your story.
For the first three years of my life, my name was not Omar. In secret it was, but in secret was no way to live. To the world, I was decidedly to be a stranger to my own name. In public my family called me by a name eerily similar to mine: "Ammar." I cried out and corrected them each time, only to be slapped on the mouth and sternly ordered to bite my tongue. Eyes wickedly stared on from behind the shadows, and slowly our public outings became less and less frequent, until my every request to play outside was decisively denied. I whined and begged, but the decision was as unyielding as their towering stance above me.
Only years later would I come to understand that they were merely protecting me from the encompassing shadows stalking behind. Only then would I come to understand the extent of the bitter religious clash between Islam's two branches, Sunni and Shia.
Following the fall of Iraq in 2003, tensions turned deadly and rules ceased. Several names of religious significance effectively became death sentences. My name was one of those death sentences. I was marked by a conflict I was too young to comprehend.
Uncertainty turned to fear when the looming threat of violence came in the form of a death threat to my father. Soon, family and community members became targets of an inconceivable evil; a friend of the family was murdered for aiding displaced Sunni Iraqis; a bombing rocked my brother's school and shattered his innocence into a million shards. We were targets, and my identity was a possible catalyst provoking evil into harming those protecting me from wicked eyes.
My family decided that remaining in Iraq was no longer an option. So, one day in 2006, under the cover of night, we took what little possessions we could carry into our cars and fled across the border. When complete disorder and conflict led to intensified bloodshed, our hopes of one day returning to our homeland were dashed and left broken.
Jordan became our new refuge; my name was returned to me, yet in the chaos and uncertainty, I had lost my country and people. I traded my home for a refuge. My accent, alien to the other children, drew in laughter. My nationality, different and frowned upon, resulted in new pairs of condescending eyes which gazed beyond my humanity towards my parents' lives. Their grueling toil generated minimal income as perceptions of refugees engendered no empathy among the hiring class. I had within my grasp my own name, my identity, yet I felt more like a stranger than when I donned another name.
Ammar was human, I was not. Ammar had a home, I lost mine. Here, I had none but my family and they had none but me.
Years of acting out at home and school passed. Yet in 2013, a phone call from our cousins in America fundamentally changed my life: "Your UN file got accepted!" cheery faces announced, "We will be seeing you in a week." The sheer excitement I felt at that moment was only contrasted with the sadness that overcame me two days before departure: sadness of a life unfinished. I had to move. Again.
Relocation had once disturbed my pursuit for identity. Now it does nothing short of offer me an opportunity to explore a future in which I set what defines my character.
We landed. On our way from the airport, I rested my head onto the window of the van and dreamed of what I hoped to accomplish. Despite the perversions suffered in Iraq and Jordan, I adapted. I can do it again. Yes, I lost my country and identity, but America gave me back both. I am about to become a US citizen: like Ammar, I now have a home – a home that is founded on identity and community.
Feedback from Admission Staff
As we read applications, each student has a team of admission staff assigned to their file to review it and assess the student's potential. The staff responsible for this student's file had this to say about the personal statement:
I have always advised students that sharing their stories, whether positive or challenging, should always be shared in their most honest voice. Many themes come to the light in this personal statement: nationality, diversity, honesty, adaptability, change but most importantly, hope and optimism. This statement is heartfelt, but not overwhelmingly emotional. It takes the reader on a global journey that introduces challenging experiences while also reminding us the value of a second chance. The author of this personal statement showed that vulnerability and courage will never go out of style and at the end of the day, we all want a chance to start over.
Don't hesitate to connect with us by posting a comment to this blog, tweeting us @emoryadmission, or emailing us at admission@emory.edu. We look forward to hearing from you!