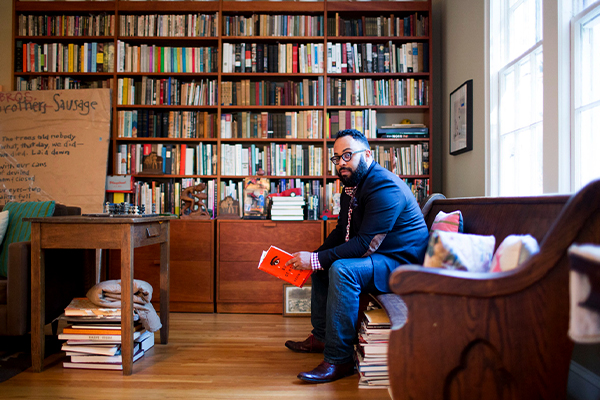 During our open house programs in the spring, we present eminent faculty members who give TEDx-style talks to all of our visiting prospective student and their families. Our most distinctive and exciting professors in the Emory community speak about the topics they're currently researching or have made significant breakthroughs in. Emory faculty is usually busy teaching, researching, traveling the world, and authoring papers, but for a few mornings in April they'll share their cutting-edge ideas that keep Emory University leading the way as one of the top-ranked universities in the country.
---
Nature's Medicine Cabinet
Mankind has long recognized that plants are extremely useful as a source of medicine. Medical traditions based on botanical drug sources can be found in all human cultures and date back to prehistory. In the Human Health course "Botanical Medicine and Health", both ancient and modern day botanical traditions across many cultures are discussed as they pertain to medicine. The pathways through which natural drugs are made by plants and how they affect humans are the focus of this class. Some examples include botanical drugs for infectious disease, cancer, cardiovascular health, dental health, central nervous system function, and much more. By the end of this course, students build a solid understanding of the major botanical drugs, including their sources, applications, and cultural relevance.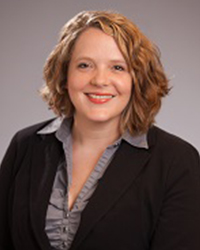 Dr. Cassandra Quave is Curator of the Emory University Herbarium and Assistant Professor of Dermatology and Human Health at Emory University, where she leads antibiotic drug discovery research initiatives and teaches undergraduate courses on medicinal plants, food and health. Trained as a medical ethnobotanist, her research is focused on the documentation and biochemical analysis of botanical remedies used in the traditional treatment of infectious and inflammatory skin disease. To date, she has authored more than 60 publications, 2 edited books and 3 patents. Dr. Quave is a Past President of the President of the Society for Economic Botany, an international society with the mission of fostering research and education on the past, present, and future uses of plants by people. Her work has been profiled in the New York Times Magazine, BBC Focus and National Geographic Channel, and featured on NPR, National Geographic Magazine and several major news outlets including the Washington Post, The Telegraph, CBS News, and NBC News.
The Interplay of Theory and Empirics: What and Why?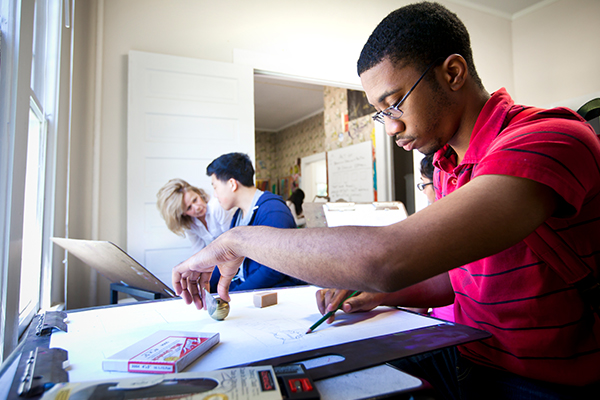 Researchers have made enormous progress in analyzing data and answering questions like "what is the effect of x on y?" However, the question of "why x affects y?" is often more difficult to answer and subsequently ignored. Highlighting recent work in political science, I'll discuss the role of quantitative theory is getting to why and why it matters.
Pablo Montagnes completed his PhD in in Managerial Economics and Strategy at the Kellogg School of Management at Northwestern University in 2010. Prior to joining the faculty at Emory in 2015, Montagnes was an Assistant Professor at the Harris School of Public Policy at the University of Chicago. Montagnes's primary research focus is formal political theory and political economy. His articles have been published in a number of leading journals including the Proceedings of the Academy of Natural Science, the American Economic Review, and The Journal of Politics.
The Unseeing Audience
Air Pollution, Climate-Smart Agriculture and Heavy Metal Soil Contamination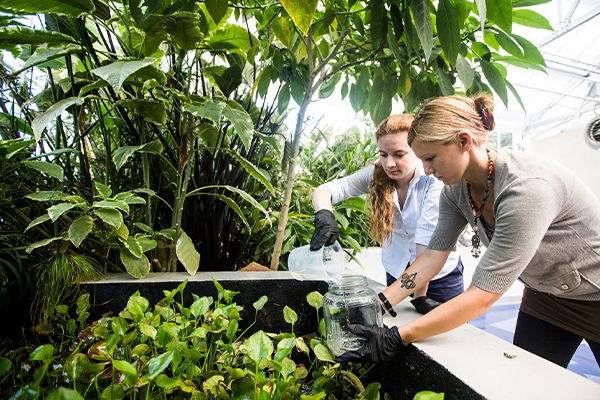 Air pollution, climate change and soil contamination are important environmental problems that affect human health. I will discuss the three studies that my group has been working on in each of these areas from local to global. The first study focuses on the large uncertainties in emissions estimates at the source sector and regional levels in China and their impacts on air quality and health. Our results highlight the importance of constraining emissions to not only better understand air pollution and climate but also to improve the assessment of PM2.5- and O3-related human health impacts. The second study analyzes the impact of agricultural practices of growing corn on soil greenhouse gas (carbon dioxide and nitrous oxide) and ammonia emissions. We find that mitigating climate change through agriculture is not as easy as previously considered. The third study is our most recent work where we measured baseline heavy metal soil contamination levels in urban gardens and backyards in West Atlanta. We found a slag mound that is contaminating the soil in the neighborhood and our study highlights the need for a thorough testing for a possible soil contamination before considering urban farming.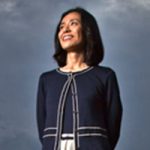 Eri Saikawa is an Associate Professor at the Department of Environmental Sciences. Her research is focused on analyzing sources and magnitude of emissions linked to air pollution, ozone depletion, and climate change, as well as the impacts of these emissions on humans and society. She has published in Nature and Nature Climate Change among others and her work has been featured in Nature Geoscience and in Science for Environmental Policy.
A Rose by Any Other Name?: The Effect of Racial Labels on Bias in Organizations and Society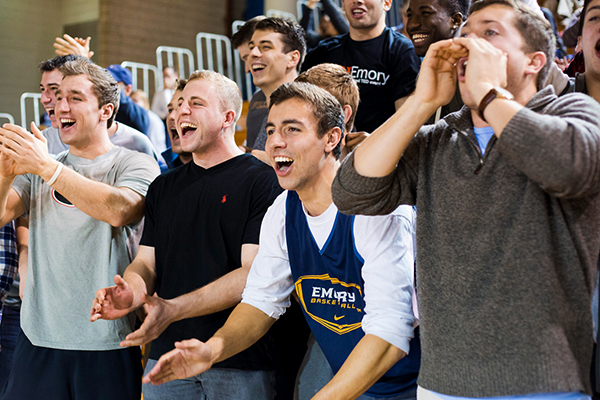 Although the terms African-American and Black are used synonymously in American vernacular, they carry very different connotations. Using a series of experiments, Hall's research discovers the consequences of using these terms for organizational and societal life.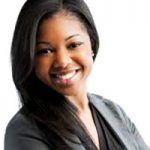 Erika V. Hall joined the Goizueta Business School faculty in 2014. Hall earned a PhD in Management & Organizations from the Kellogg School of Management at Northwestern University. Her research focuses on the influence of race, gender, and class-based biases on interactions within the workplace and the broader society. Further, Professor Hall looks at how leaders with multiple minority identities are perceived in teams and organizations. Professor Hall's work has appeared in academic journals such as Academy of Management Review, Journal of Applied Psychology, Psychological Science, and American Psychologist, and media outlets such as The New York Times, The Washington Post, The Atlantic, and NPR. In 2016, she was honored as one of the "The World's Best 40 Under 40 Business Professors" in Poets & Quants. Prior to graduate school, Hall was a Research Associate at Harvard Business School.
When Bugs Outsmart Drugs: The Effects of America's Antibiotic Obsession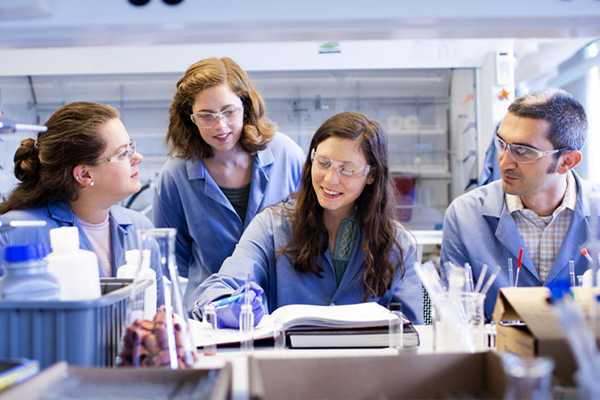 Bacteria are everywhere. By sheer numbers, their cells outnumber humans ten to one. The good news is that most bacteria are helpful; for instance, they allow us to digest delicious foods but hype about a few disease-causing bacteria has fueled mass "germaphobia," leading us to overuse antibacterial disinfectants to the point that some are failing. Is bacterial resistance a slippery slope? Just how effective is Lysol? What is the future of our relationship with bacteria? My talk will highlight some breakthroughs from our lab to address these questions.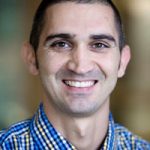 Bill Wuest received his BS magna cum laude in Chemistry/Business from the University of Notre Dame in 2003 and his PhD in organic chemistry from the University of Pennsylvania in 2008. Bill then traveled to Harvard Medical School as a Ruth Kirschstein-NRSA Postdoctoral Fellowship. In July of 2011, Bill began his independent career as an Assistant Professor at Temple University and in 2016 was named the Daniel Swern Early Career Professor of Chemistry. In 2017, he then moved to Emory University where he is currently a Georgia Research Alliance Distinguished Investigator and Associate Professor of Chemistry. Bill is the recipient of a number of awards including the NIH ESI Maximizing Investigators Research Award (MIRA), NSF CAREER Award, the ACS Infectious Diseases Young Investigator Award, the Young Investigator Award from the Center for Biofilm Engineering at Montana State University, the New Investigator Award from the Charles E. Kaufman Foundation, the Thieme Journal of Chemistry Award, a Scialog Fellow, a Leshner Fellow of the AAAS, and the Italia-Eire Foundation Distinguished Teacher of the Year Award from the College of Science and Technology at Temple University. Bill is an avid sports fan, with allegiances to the NY Yankees, NY Giants, and his alma mater, the Notre Dame Fighting Irish. Outside the lab he enjoys spending time with his wife, Liesl, and sons, Max and Simon.
The Strange Career of Atticus Finch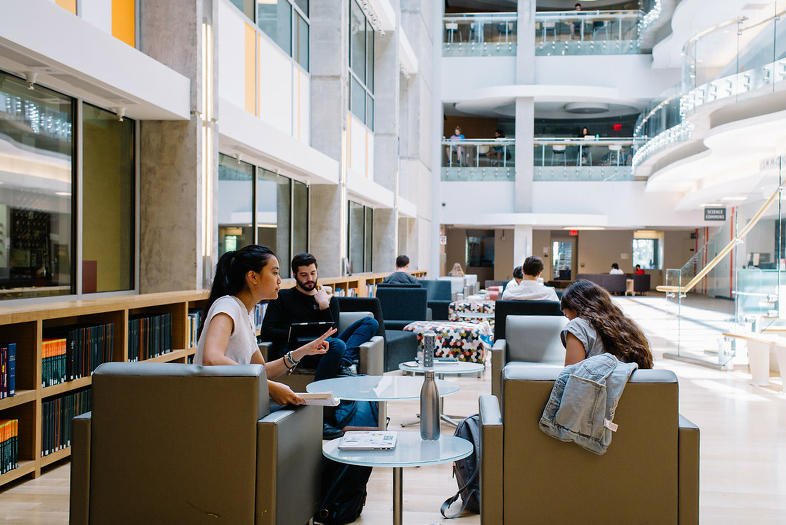 How do you write a biography of a fictional character? Joseph Crespino considers this question and assesses the complex yet enduring influence in American political culture of Harper Lee's classic novel To Kill a Mockingbird and its heroic figure, Atticus Finch.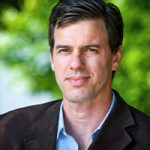 Joseph Crespino is the Jimmy Carter Professor of History at Emory University. He teaches courses in 20th century U.S. History, modern political history, and the history of the South since Reconstruction. His most recent book, Atticus Finch: The Biography–Harper Lee, Her Father, and the Making of an American Icon, was an Editor's Choice pick in the New York Times Book Review. He has written three other books and published numerous essays and articles in scholarly and popular venues, including the New York Times, the Washington Post, and the Wall Street Journal.
Just for the Thrill of it: The Psychology of Thrill Seeking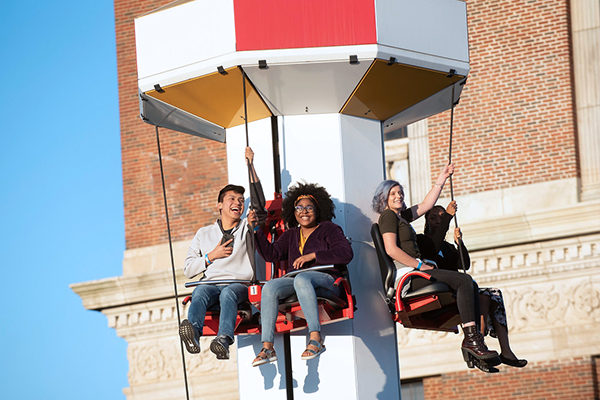 Do you crave the comfort of safety or the thrill of adventure? Dr. Carter discusses the psychological factors that shape the sensations we seek.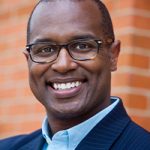 Dr. Ken Carter is the Charles Howard Candler Professor of Psychology at Oxford College of Emory University, where he teaches introductory courses in psychology as well as advanced courses in clinical psychopharmacology, research methods, and personality.
Some Psychological Implications of Recessions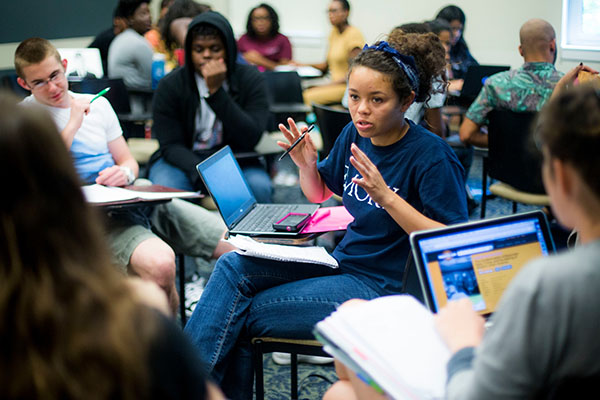 Recessions are ubiquitous features of the American economy. Yet, we know surprisingly little about how recessions affect us psychologically. In this talk, I will address some of the ways that recessions bring us together and other ways in which they push us apart.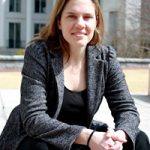 Emily Bianchi joined the Goizueta Business School in 2011. She holds a PhD in Management from Columbia University and a BA in Psychology from Harvard University. Bianchi's research examines how the state of the economy shapes attitudes and behaviors ranging from individualism to ethics. Her work also looks at how economic conditions in early adulthood influence later job attitudes, self-concepts, and moral behavior. Her work has been covered by The New York Times, The Atlantic, NPR's Marketplace, USA Today, The Financial Times, Businessweek and others. Prior to graduate school, Bianchi was a Senior Consultant at Booz Allen Hamilton.
Moving in Dynamic Systems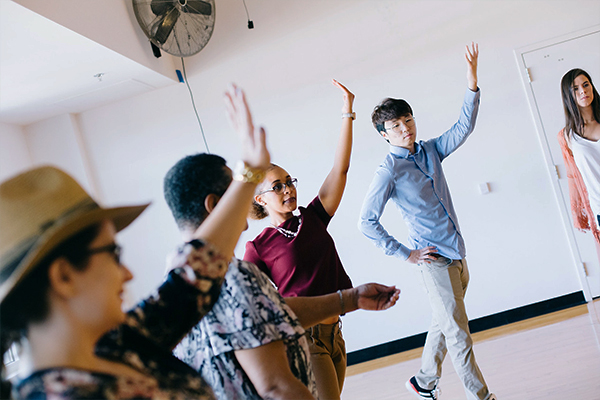 Emory professors highlight the rigor and creativity of their two disciplines by exploring mathematical concepts in the body.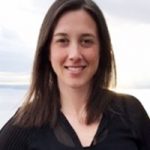 Manuela Manetta completed her PhD in Numerical Analysis at the University of L'Aquila (Italy), and she moved to the US as a post-doctoral fellow of Georgia Tech School of Mathematics. At Emory, she is a Lecturer of Mathematics and teaches courses related to differential equations.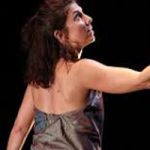 Lori Teague is the Director of Dance and Movement Studies at Emory. As an artist and educator for over 30 years, she remains passionate about how movement builds connections between us, and how movement invites more awareness of self and our surroundings. Teague is a Laban Movement Analyst and a choreographer. Her study of movement includes developmental patterning, human behavior and expression, improvisation, and somatic practices. She teaches modern technique, dance literacy, improvisation, and pedagogy.
What Animals can Teach us About Medicine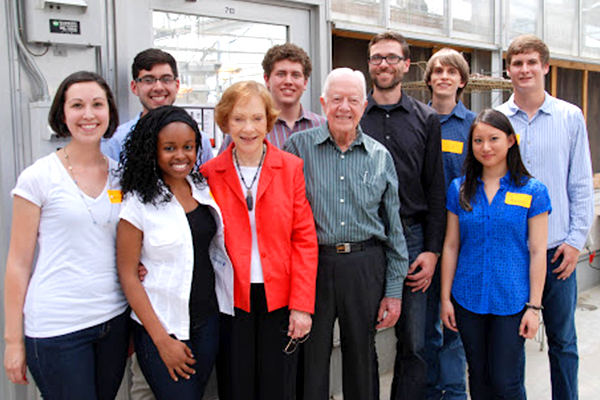 Although long thought to be the exclusive realm of humans, many animals are experts at treating their infectious diseases with medication. Recent studies have shown that even monarch butterflies and other insects can use drugs. Studying animal medication may ultimately assist humans in the discovery of new effective medicines.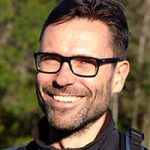 Jaap de Roode completed his PhD in Evolution and Ecology at the University of Edinburgh. Prior to joining the faculty at Emory in 2008, he held postdoctoral positions at Emory University and the University of Georgia. His primary research focus is the ecology and evolution of host-parasite interactions, including the study of self-medication in monarch butterflies, virulence evolution in honeybee parasites and drug resistance in human malaria. In 2011 he was elected by Popular Science Magazine as part of their yearly round-up of the most promising scientists in the US under 40. De Roode teaches introductory biology, ecology, evolution and insect biology, and he was named an Emory Williams Distinguished Teaching Award recipient in 2017.
An "Inflammatory" View of Clinical Depression
Depression is a common psychological disorder, but can have many different underlying causes, referred to as 'sub-types'. I will discuss ongoing efforts from our lab that focus on developing new therapies for treating a possible "inflammation subtype" of depression.
Dr. Michael Treadway is a licensed Clinical Psychologist and Cognitive Neuroscientist focused on understanding the neural circuitry underlying the experience of depression and anxiety. He received his PhD in Clinical Psychology from Vanderbilt University in 2012 and completed his clinical internship and post-doctoral work at Harvard Medical School. In 2015 he joined the psychology faculty at Emory University, where he directs the Translational Research in Affective Disorders Laboratory. Together, Dr. Treadway and his team employ a variety of methods to study the neurobiology of mental illness, including multimodal neuroimaging techniques (fMRI, MRS, and PET), behavioral paradigms, cellular analysis, computational modeling, and clinical assessment.
Don't hesitate to connect with us by posting a comment to this blog, tweeting us @emoryadmission, or emailing us at admission@emory.edu. We look forward to hearing from you!