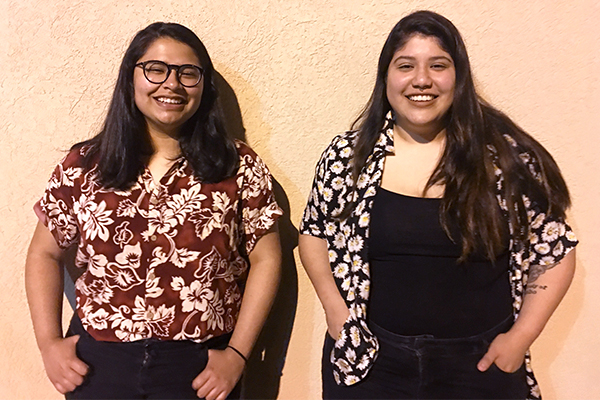 Where to Eat

My friend and I have our own little tradition — each time we go out, we record where we've been and rate it on various categories, from aesthetic to food and service. We're both ramen fiends and the *best* ramen place we've been to is near Georgia Tech — it's called Momonoki. But the great part about that area is how compact it is; there are so many places to eat around that area. Want to go for some dessert right after? Two blocks down the street is Insomnia Cookies.

Other great spots can be found around the mayor's office — food from so many places around the world are represented. However, it would be remiss to not mention the place near Atlanta that may have the biggest depth of ethnic food: Buford Highway. This is a crowd favorite among my friend group, as Buford Highway is dominated by Latinx and Asian locales of various ethnicities. Want some pho at 4 in the morning? There's a place for that (Pho 24). Want to eat some caldo de res? There's another place for that! El Patron (and countless others). Want some tacos that are less than $2 apiece? Taco Veloz. Bubble tea? Too many places to count. Korean BBQ? There's the fan favorite, Iron Age — dark lit, K-pop on large screens, endless options. But if you fancy something a little more lowkey, there are still endless spots. There's hotpot, dumplings, and anything you can imagine around the area. It's amazing.

There's another category for things I should mention: vegan and vegetarian. Of course, the most famous is the Slutty Vegan. This is a hamburger spot – entirely vegan – and is so famous that the line goes out the front door and winds down the street. I haven't braved it yet, but there are only great reviews about this locale that started off as a food truck. Another spot that's about a mile from there is Tassili's Raw Reality Cafe. There are some other spots around the area that I'm dying to try but haven't found the time.

Where to Dance

My friends and I are huge dancers. We're queer and Latinx, so most spaces we go out to cater to either identity ~ or BOTH ~ !! If you want to dance to some latin tunes, there's Loca Luna, Rumba, and Havana. These would moreso cater only to the Latinx identity (minimal, if any, queer vibes). If you're looking for queer vibes, there's Blake's (renowned gay bar), My Sister's Room (karoake on Tuesdays and Saturdays !!) and more.
If you'd like to combine both, there's Choloteca: a dance night put on by the local club MJQ at Ponce every month on a Thursday. There are many things to love about the space: from the community guidelines at the front (no ageism, ablism, transphobia, misogony, groping, etc etc), to the nice patio space outside (the rest is subteranean) and the two rooms specifically dedicated to two different vibes (one is exclusively salsa, bachata, etc., while the other has much more contemporary tunes with a wide variety of styles). It's great, and conveniently near Cook Out, which occupies the same vibe as Waffle House: the place to go late at night if all you want is fried food.

Lastly, the Bakery is a venue in SouthWest Atlanta that hosts events that center around artistic, queer folks of color. They've hosted many events by Southern Fried Queer Pride, so you should always be on the lookout for their FaceBook event pages! They fill you up on aesthetic installments AND conchas.

The Most Treasured Spot Around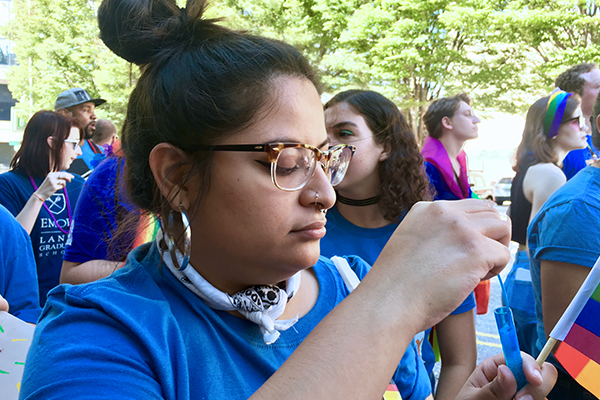 Hands down the place that I love the most around Atlanta is Your Dekalb Farmer's Market! It's a farmer's market catered to immigrants, founded by immigrants. It's amazing. There are rows and rows of vegetables from all around the world, and it's so cheap! I LOVE IT. Last time I visited, I bought 3 pounds of limes, a watermelon, a papaya, some crowns of broccoli, and some Brussels sprouts. Do you know how much I paid? Twelve dollars… TWELVE DOLLARS! They also have a hot bar where you can buy cooked food. Their samosas are great. I could describe every single they have in there but you *need* to check it out for yourself. This is not your mom's farmer's market — it's not expensive and it's crowded with black and brown folks. Obviously, it may be my favorite place on Earth.

---
So, hopefully you came away from this with some ideas on what to do in Atlanta. But if you found that none of these are quite what you're looking for, check out butter.atl on instagram! They're completely dedicated to providing ATL based content.

So go forth into the city, my children, and have a great time.
Alexa Yanar 20C
Tyrone, GA
QSS Double Major: Political Science and Sociology
Don't hesitate to connect with us by posting a comment to this blog, tweeting us @emoryadmission, or emailing us at admission@emory.edu. We look forward to hearing from you!