This Month in Atlanta: October 2018
Sweet Auburn Music Festival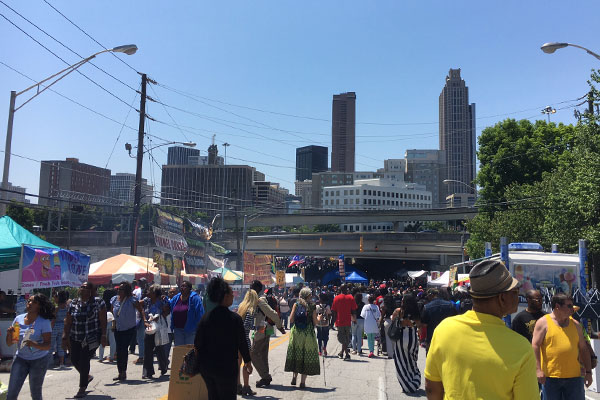 Saturday, Oct. 6–Sunday, Oct. 7, Sweet Auburn Avenue District. sweetauburnmusicfest.com
One of my favorite things about living in Atlanta is the endless supply of festivals and music events that take place all around the city! This one and the Candler Park Fall Fest are two huge local favorites and a great way for you to get to know the community and culture of our city. See you there!
Scarecrows in the Garden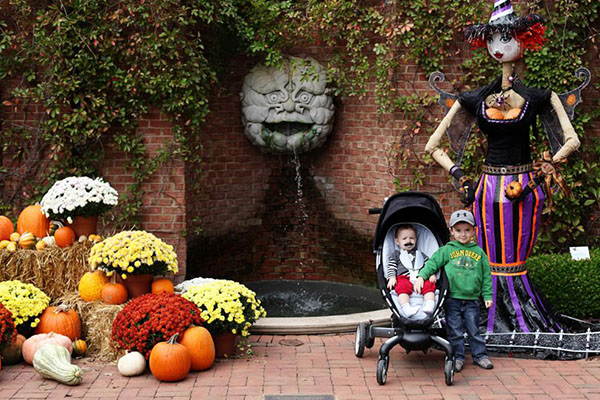 Tuesday, Oct. 2–Wednesday, Oct. 31, Atlanta Botanical Garden. atlantabg.org/visit/events/scarecrows-in-the-garden
Whether your thumbs are green or not at all agriculturally inclined, a visit to the gorgeous Atlanta Botanical Garden, located at the edge of Piedmont Park in the heart of midtown Atlanta, will always be memorable and fun. This 30-acre plant sanctuary includes rose gardens, an orchid center, an edible garden and bar, the famous Storza Woods with its canopy walkway, and much more. There is always an art exhibit or two in the gardens throughout the year as well.
Right now the garden is playing host to almost 100 scarecrows, created and donated by local businesses, schools, and families and friends of the garden. You are also welcome to visit outside of events to enjoy a nice stroll through the gardens, which offer some of the best views of the Midtown skyline and surrounding park area.
ATL Hip Hop Day Festival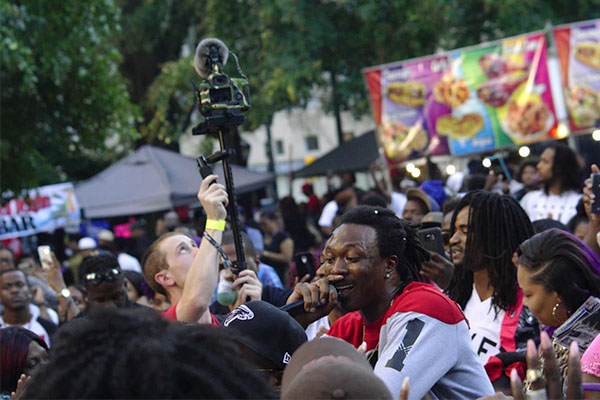 Saturday, Oct. 6–Sunday, Oct. 7, Woodruff Park. atlantahiphopday.com
This is the seventh year for this festival in Midtown Atlanta, and its main mission is to highlight the four elements of Hip Hop and honor Atlanta's contributions to Hip Hop. The park has been split into four corners, each representing one of the four elements: B-Boy & B-Girl exhibits, Emcee Battles, Turntablism, and Graffiti artists. There will also be live entertainment and food throughout.
Little 5 Points Halloween Festival and Parade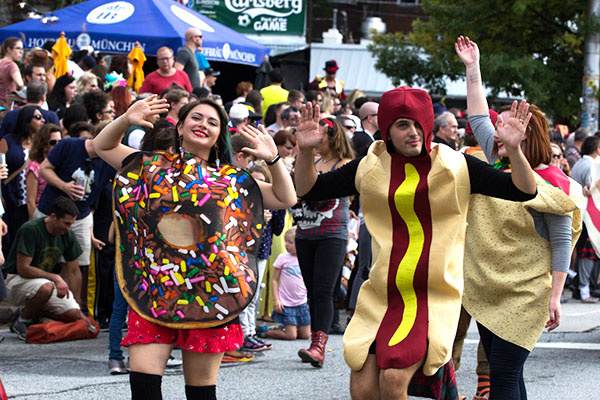 Saturday, Oct. 20, Little Five Points. L5PHalloween.com
The Atlanta metro area is made up of a collection of neighborhoods, each with their own distinct personality and customs. Virginia-Highland, where I am from, is one example, and so is Little Five Points. Known to be the most eccentric of Atlanta's communities (you've been warned!), L5P offers a great diversity of retail, restaurants, and events.
One of their most notable events is their annual Halloween Festival, which is hosted by the L5P Business Association. There will be live music throughout the event, an artist market, a costume parade (it is no joke), and extended patio seating at local restaurants (for better parade viewing, of course). Parking will be limited in the festival area, but you can experience MARTA (Atlanta's form of public transportation) in order to make your way over or park on one of the neighboring streets, and enjoy a scenic walk over to the festival.
'Til next month!

Farish Jerman 11C
Senior Assistant Dean of Admission
Emory University
Office of Undergraduate Admission
Don't hesitate to connect with us by posting a comment to this blog, tweeting us @emoryadmission, or emailing us at admission@emory.edu. We look forward to hearing from you!