Five Ways that Emory Students Like to De-Stress During Finals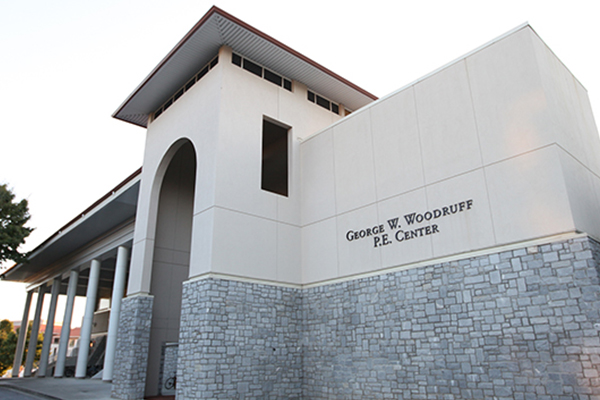 I always had one burning question on college tours, "So, what do students actually do for fun here?" College is stressful, and even as a high school junior or senior, I knew that.  Hearing about academic programs and clubs helped me understand what on-campus life is like, but I always wondered how students escaped the demands of school.  So, in the spirit of I-have-to-decide-where-I'm–going-to-college season, I'm going to try to give you a good idea of how Emory students like to de-stress and have fun during finals.
#1 Visit the Rock-Climbing Wall in the WoodPec
Our on-campus rock-climbing wall is definitely a great way to get some exercise and blow off some steam during finals.  It's a student run facility, so even if you head over there to climb solo, you could make a friend who will race you to the top!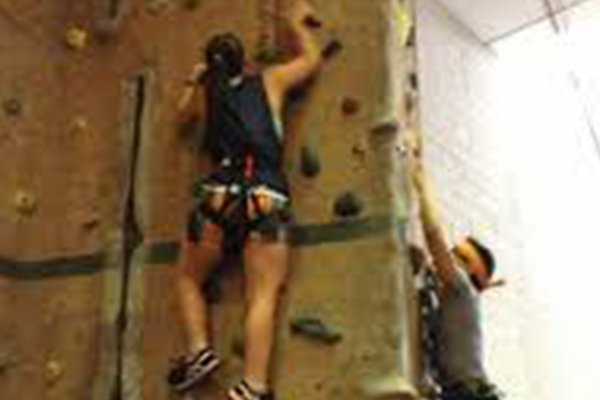 #2 Hang out at Cox Computing Center
This is another on-campus gem that lots of students forget about in favor of the library during finals.  But, if you're anything like me, the library is just too intense, and the Computing Center is a way more fun option.  Cox Computing Center, located right above Cox Hall, is full of huge beanbags, comfy couches, and brand-new iMac computers.  If you like to play video games, they also have some consoles you can use. What more can you ask for?!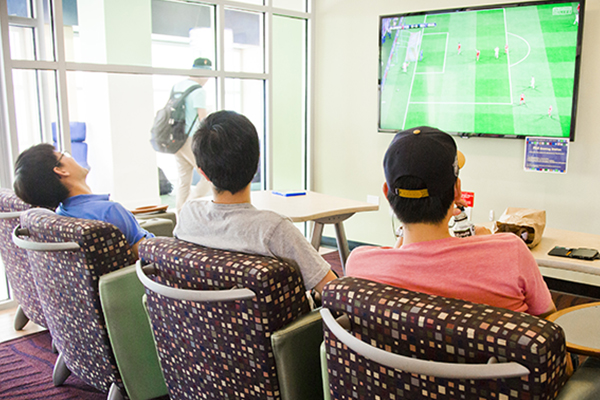 #3 Go Paint Pottery in Emory Village
If you have an artistic side or like to engage in a little calming activity, then stopping by All Fired Up in Emory Village is a must-do during finals.  They have paintable pieces big and small, so you can spend as much time there as you'd like. The most convenient part is it's a quick ten-minute walk from any spot on campus. You don't even need to worry about finding transportation!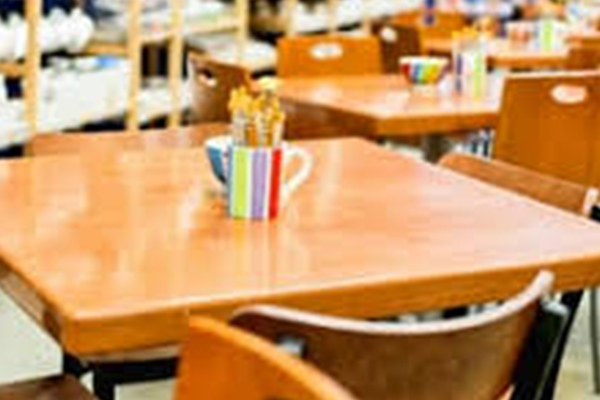 Even if you don't live in Longstreet Means (like me!), that doesn't mean you can't stop by and enjoy their fireplace. When it's chilly outside and you've got lots of reading to do, there's nothing better than sitting by the fire!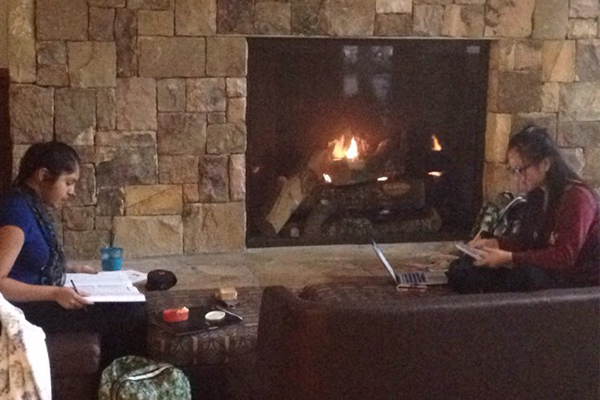 #5 Spend time at the Miller-Ward Alumni House
As a special treat during finals the Miller Ward Alumni House hosts study hours for undergraduate students.  If you've ever been to Miller Ward, you'll understand that the alumni house is one of the most beautiful buildings on campus.  Plus, it has a rustic, cabin feel makes the vibes just right for studying on a chilly winter afternoon!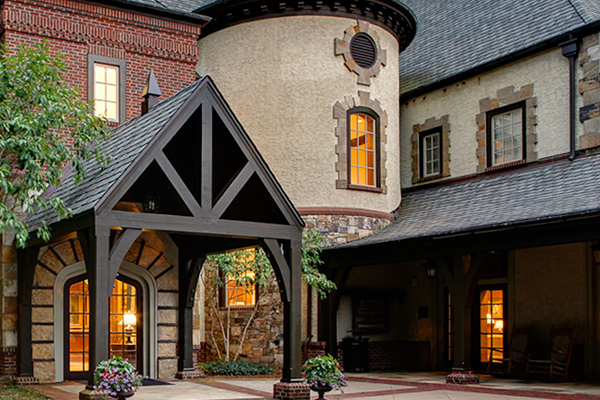 Emory has plenty of awesome locations to stop by and enjoy while studying for finals!  Being a student here has taught me how to balance work and fun. I find plenty of ways to spice up my study breaks and take advantage of some of the unique study spots on campus.  Hopefully this gives you a better idea of what you can expect to enjoy as an Emory student!

Danielle Bimston. 20C
English
Fort Lauderdale, Florida
Don't hesitate to connect with us by posting a comment to this blog, tweeting us @emoryadmission, or emailing us at admission@emory.edu. We look forward to hearing from you!