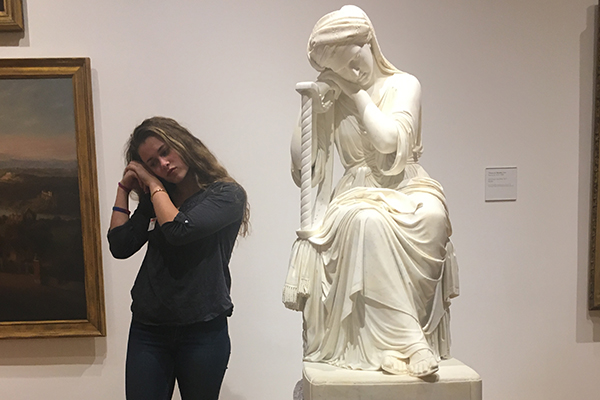 When deciding on schools, students take a lot of factors into consideration. One of the biggest factors, though, is obviously "to city, or not to city?". On the limitless list of Emory University's amazing qualities is its location in the city of Atlanta. In Atlanta, students have opportunities for weekend fun that you can't find anywhere else – and even better – there are a ton of activities that are free! Here is a list of FREE things to do that you can only find in Atlanta.
#5 Atlanta Events
One of the main perks of a city is that there is always an event going on. For example, the Waffle House Museum Open House has been on my calendar for a long time. A free tour of the most famous 2am breakfast joint in the nation? Yes, please.
Atlanta activities also extend beyond the random, waffle-themed gatherings. There are not-to-be-missed events like the annual Decatur Book Festival. If you're a book nerd like me, you can hop between presenting authors and booths to experience the latest in the publishing industry. Long story short (pun intended), there are always fun, free things happening in the city.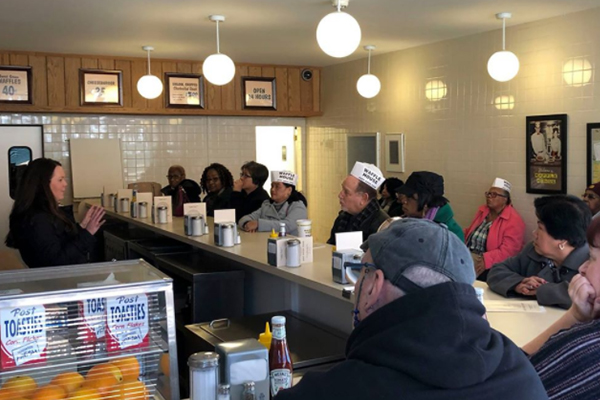 #4 Ponce City Market/the Beltline
Ponce City Market, though fourth on this list, is a favorite of mine. Although, the word "market" is in the name, you can have fun walking through this beautiful remodeled warehouse and window shopping or people watching. My second week at Emory, I spent half a day bouncing from shop to shop with my friends.
Another wonderful part of Ponce City Market is the Atlanta Beltline. The Beltline is a part of an urban renewal project, turning old railroad corridors into usable trails around the city. It provides a scenic view of the city and is one of the best places to take fire Instagram pictures in Atlanta. My beautiful friend Diana stars in one of my many photos taken there.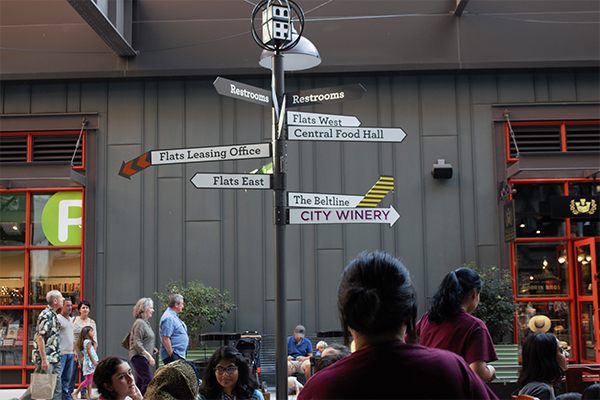 #3 High Museum
Featured in the photo is my good friend posing with sculptures from the High Museum. The High Museum of Art is one of the most prominent art museums in the south. It has over 15,000 art pieces in its permanent collection, and it was a filming location for Black Panther. If that isn't reason enough to visit, I honestly don't know what is.
The best part? On the second Sunday of every month from 1:00pm to 4:00pm, admission into the museum is totally free!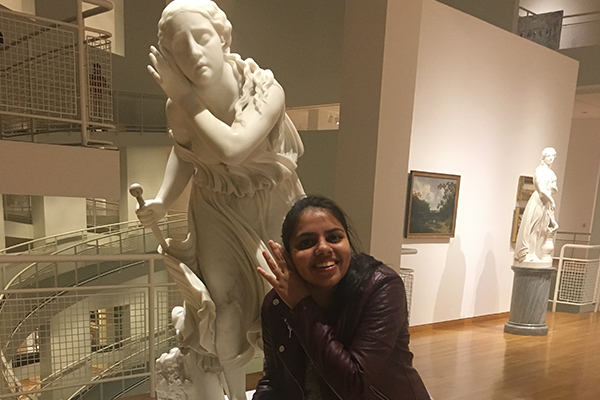 #2 Lullwater and Piedmont and Centennial
The pond pictured above is from the Centennial Park in Midtown. It is one of three (of hundreds) famously lovely parks throughout Atlanta. This Centennial Park was built for the 1996 Summer Olympics and now stands as a public park of Olympic proportions.
Piedmont Park and Lullwater Park accompany Centennial as two other amazing outdoor places to visit while at Emory. Piedmont is spacious and perfect for throwing a frisbee around. Lullwater is not only beautiful, but a mere three-minute walk from most first-year residence halls.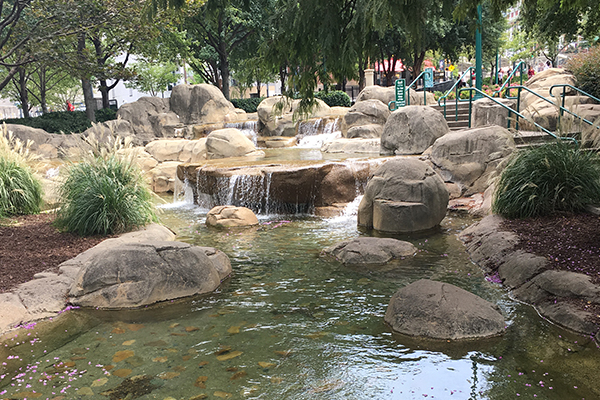 #1 Emory Experience Shuttles
Finally, the Emory Experience Shuttles! Emory's College Council provides experience shuttles to different events going on in Atlanta throughout the semester. The picture is a photo of LED jump roping during the Lantern Parade on the Atlanta Beltline. The Lantern Parade, or the coolest procession of outrageous lights and lanterns you will ever see in your life, is one of many different events for which the College provides free shuttles.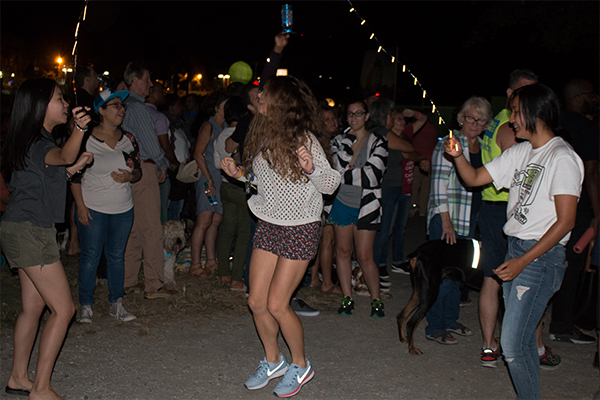 As you can see, there is no shortage of things to do in Atlanta. It is one of the major perks of going to a "city school." What's even better? The equity of the experiences. It doesn't matter where you come from, the opportunities are the same for every student at Emory.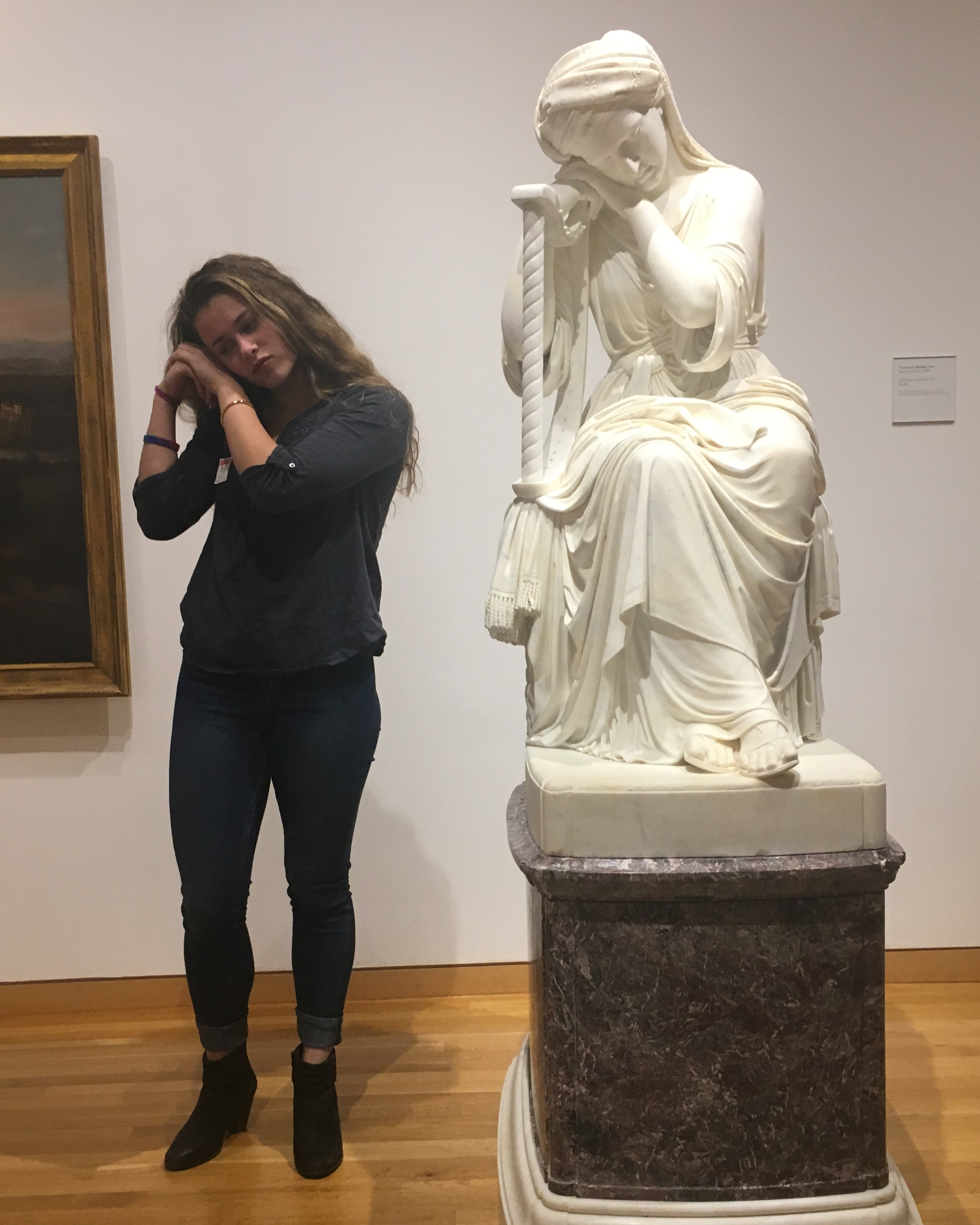 Lyndsey Garbee, '21C
Pittsburgh, PA
Political Science and Economics
Don't hesitate to connect with us by posting a comment to this blog, tweeting us @emoryadmission, or emailing us at admission@emory.edu. We look forward to hearing from you!