Martin Luther King, Jr. Day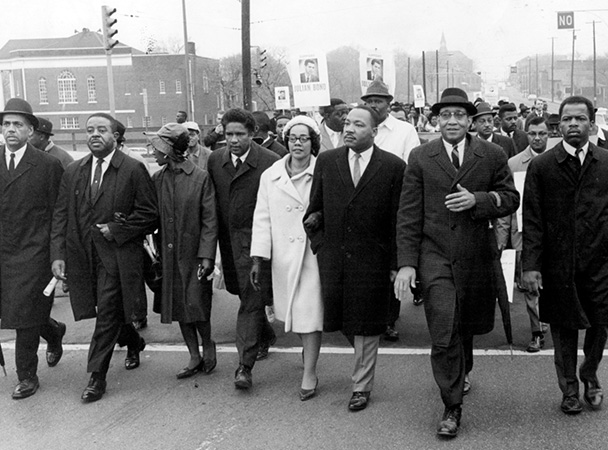 Monday, Jan. 15, Atlanta History Center. Free. atlantahistorycenter.com/programs/martin-luther-king-jr.-day-1
In honor of Martin Luther King, Jr. Day, the Atlanta History Center will offer free admission and special programming throughout the day exploring the Civil Rights movement. The Atlanta History Center is an iconic member of the city's culture and community with multiple sites throughout the city. Its 33-acre "main campus" in Buckhead actually hosts several historic venues and buildings, including the Atlanta History Museum, Centennial Olympic Games Museum, Swan House (major film site for the Hunger Games movie), Smith Family Farm, Goizueta Gardens, and the Kenan Research Center. On the Midtown campus is the Margaret Mitchell House (author of critically-acclaimed novel Gone with the Wind).
Callanwolde Arts Festival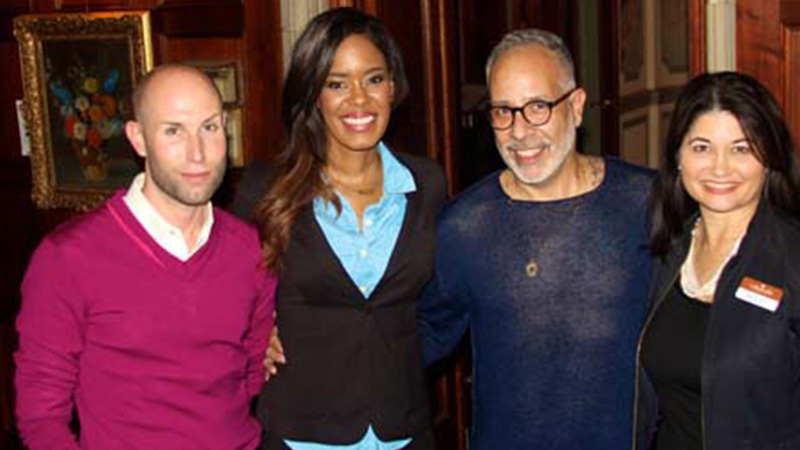 Saturday, Jan. 20–Sunday, Jan. 21, Callanwolde Fine Arts Center. callanwoldeartsfestival.com
This two-day, indoor arts festival is one of the best festivals of its kind in Atlanta, featuring over 86 artists of various media. Live music, food trucks, and artist demonstrations will punctuate the schedule of art exhibitions. Even if arts festivals are not your jam, you should make a point to visit the Callanwolde Mansion, and explore one of Atlanta's most historic homes. Originally the family home of the esteemed Candler (The Coca-Cola Company founding) family, this beautiful Druid Hills estate has seen its fair share of history over the years, serving in a variety of capacities, including as a home for the Italian Olympic Committee (which included the likes of Luciano Pavarotti and Prince Albert of Monaco—i.e. Mr. Grace Kelly) during the 1996 Atlanta Summer Olympics, as a filming location for several major motion pictures, and as the site of countless weddings and Atlanta society events. Throughout the year it offers a variety of events, tours, and exhibits for local artists.
Lanta Gras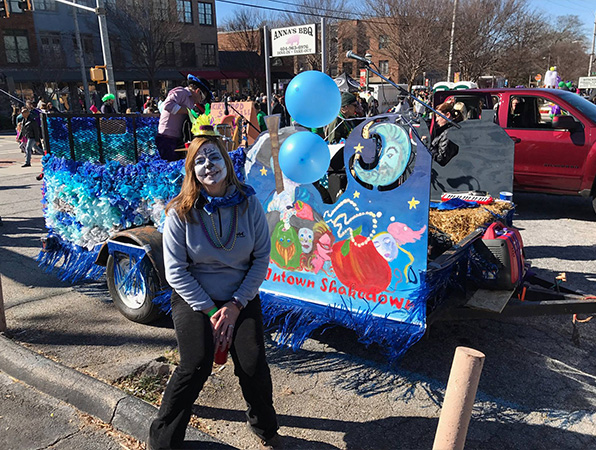 Saturday, January 27, Kirkwood neighborhood. LantaGras.com
This non-profit invites you to come and enjoy building community in Atlanta at this "parade with a purpose" that helps fund children's music programs! There will be floats, music, and dancing throughout several Atlanta neighborhoods culminating in an after-parade-party in the neighborhood of Kirkwood. Many of Kirkwood's most popular restaurants and cafés will be offering food and drink for all ages. Public parking in the neighborhoods will be reserved for the parade route, so plan to use Uber, Lyft or MARTA (Atlanta's public transit).
 Hungry?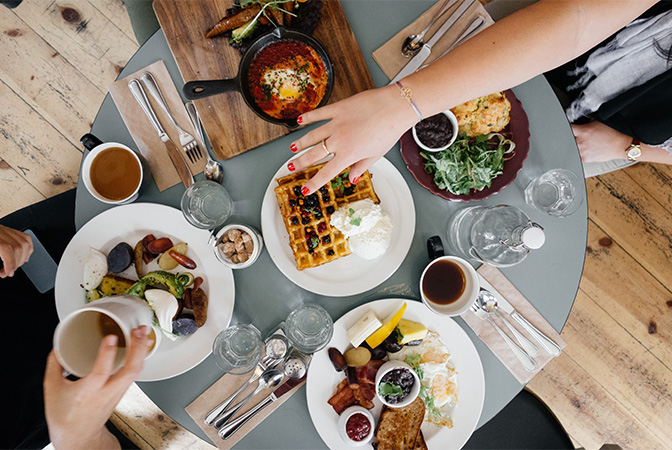 Whenever you visit Atlanta, regardless of your plans, we hope you'll stay for at least a meal or two! We promise you won't be sorry. Our city has a lot offer across the entire cultural spectrum of food so you really can't go wrong, whatever you choose. In my experience though, when folks are visiting Atlanta for the first time, they want to know where to find the most authentic Southern fare. So let's talk Southern food, y'all!
'Til next month!

Farish Jerman 11C
Assistant Dean of Admission
Emory University
Office of Undergraduate Admission
Photos & videos courtesy of Ali Inay, Callanwolde Arts Festival, Gather Good, and Lanta Gras.

Don't hesitate to connect with us by posting a comment to this blog, tweeting us @emoryadmission, or emailing us at admission@emory.edu. We look forward to hearing from you!