This Month in Atlanta: November 2017
Chomp & Stomp Chili Cook-off and Bluegrass Festival

Saturday, Nov. 4, Cabbagetown neighborhood. chompandstomp.com
If you consider yourself a chili connoisseur, then you will not want to miss Cabbagetown's 15th annual Chili Cook-Off, featuring over 100 individual chilies, 29 restaurant chilies, and 19 celebrity judges. Even if you're not a chili fan, there will be plenty for you to eat from local food vendors as you listen to live music and peruse the Artist Market.
Chastain Park Arts Festival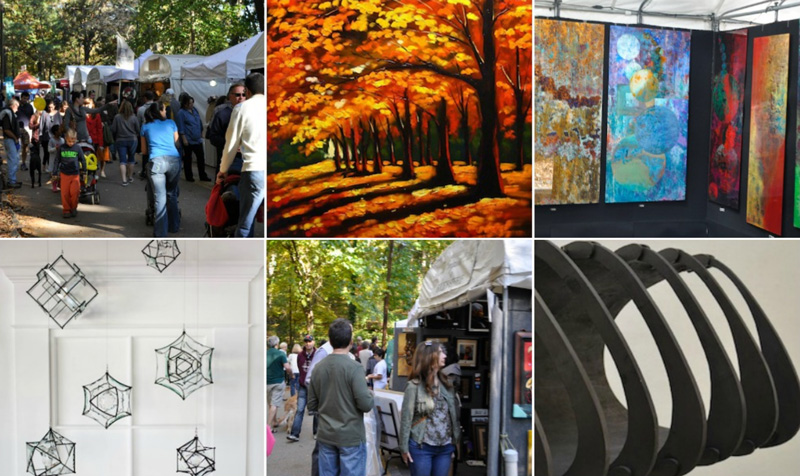 Saturday, Nov. 4–Sunday, Nov. 5, Chastain Park. chastainparkartsfestival.com
There are arts festivals aplenty in Atlanta neighborhoods, and Chastain Park's is certainly one you won't want to miss. Between the live entertainment, food, music, and art, you'll have plenty to do while enjoying a beautiful fall weekend in Atlanta!
Castleberry Hill Art Stroll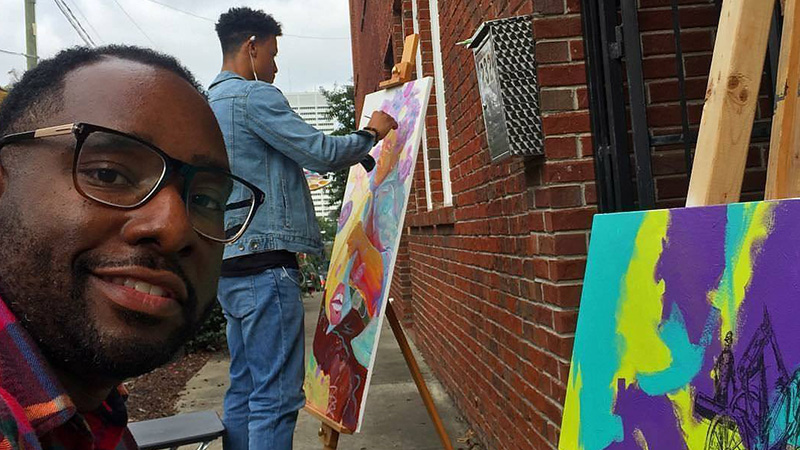 Friday, Nov. 10, 7–10pm, Castleberry Hill historic arts district. castleberryhill.org/chartstroll
Every second Friday of the month, galleries and restaurants throughout Castleberry Hill welcome residents and visitors alike into the underground art scene of downtown Atlanta. If you like great art and great food, there's no better way to spend your evening. Whether you're coming from across town or across the country, everyone is welcome!
Garden Lights
Saturday, Nov. 11–Sunday, Jan. 7, Atlanta Botanical Garden. atlantabg.org/visit/events/garden-lights
Those who have read some of my previous blog entries know that I love events at the Atlanta Botanical Garden! Fall's scarecrows and pumpkins have been replaced by nearly one million energy-efficient bulbs that light your way through the 30-acre plant sanctuary. Debuting in 2011, this spectacular exhibit has quickly become a must for Atlantans and a favorite sight-seeing activity for travelers.
Exploration of the extensive grounds is punctuated by fire pits and on-site s'more kits, hot chocolate and cider stations, and seasonal music and shows. If you've never experienced the Atlanta Botanical Gardens, this is a great time to do so. And if you have visited the gardens before, a return trip under these well-lit conditions will not disappoint.
The Hip Hop Nutcracker

Sunday, November 26, Fox Theatre. tinyurl.com/Fox-TMIA1117
This modern-day twist on the season's classic is stopping for one night in Atlanta during its international tour! During the Atlanta performance, the cast will be joined by special guest MC Kurtis Blow, one of the founders and creators of recorded rap music.
For those that have never been, a visit to the Fox Theater is a must! The Fox Theatre has been an intrinsic part of Atlanta's culture and the city's work to promote the arts since its construction in 1928. It has served many purposes over the last almost 90 years, but this famous building in Midtown has always been lauded for its architecture, character, and hospitality for artists in a variety of industries from all around the world.
This theatre is regularly recognized for its excellence in the arts by the likes of Billboard, Pollstar, and Rolling Stone magazines and is consistently ranked as one the top three theatres in North America as it plays host to more than 250 shows and a half a million visitors each year.
'Til next month!

Farish Jerman 11C
Assistant Dean of Admission
Emory University
Office of Undergraduate Admission
Photos & videos courtesy of YouTube user Moonshine V, Atlanta Foundation of Public Spaces, Castleberry Hill Historic Arts District, Atlanta Botanical Garden, and The Hip Hop Nutcracker.

Don't hesitate to connect with us by posting a comment to this blog, tweeting us @emoryadmission, or emailing us at admission@emory.edu. We look forward to hearing from you!
Save
Save
Save
Save
Save
Save
Save
Save
Save
Save
Save
Save
Save
Save
Save
Save
Save
Save
Save