Jazz on the Lawn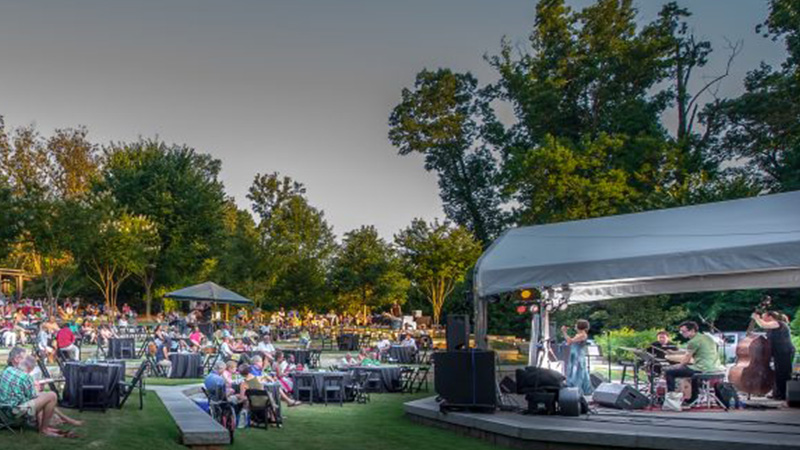 Friday, August 11, Callanwolde Fine Arts Center. callanwolde.org/jazz-lawn-2017
Callanwolde has made an annual tradition of holding summer Friday night jazz concerts. The last concert will feature Bob Baldwin, a famous jazz musician who has a record 20 jazz albums to his name. $20 tickets are available online or $25 at the door.
Even if Jazz is not your preferred genre, you should make a point to visit the Callanwolde Mansion and explore one of Atlanta's most historical homes. Originally the family home of the esteemed Candler (Coca-Cola founding) family, this beautiful Druid Hills estate has seen its fair share of history over the years, serving in a variety of capacities, including as a home for the Italian Olympic Committee (which included the likes of Luciano Pavarotti and Prince Albert of Monaco—i.e. Mr. Grace Kelly) during the 1996 Atlanta Summer Olympics, as a filming location for several major motion pictures, and as the site of countless weddings and Atlanta society. Throughout the year it offers a variety of events, tours, and exhibits for local artists.
Decatur BBQ, Blues & Bluegrass Festival

Saturday, August 12, Oakhurst. decaturbbqfestival.com
This is the 17th annual celebration of great food and great music in south Decatur. Whether you consider yourself a BBQ aficionado or just love the stuff, this event is for you since it features a variety of Atlanta BBQ, including local favorites, Fox Bros. and Sweet Auburn! Enjoy live music throughout the day while tasting the best BBQ Atlanta has to offer. Tickets are $15.
Piedmont Park Arts Festival


Saturday–Sunday, August 19–20, free admission. piedmontparkartsfestival.com
This is an annual celebration of arts and crafts in Piedmont Park, presented by the Atlanta Foundation for Public Spaces. Around 250 artists, from painters and photographers to sculptors and glassblowers, will be featured in this event along with live demonstrations and entertainment and festival food and beverages.
Grant Park Summer Shade Festival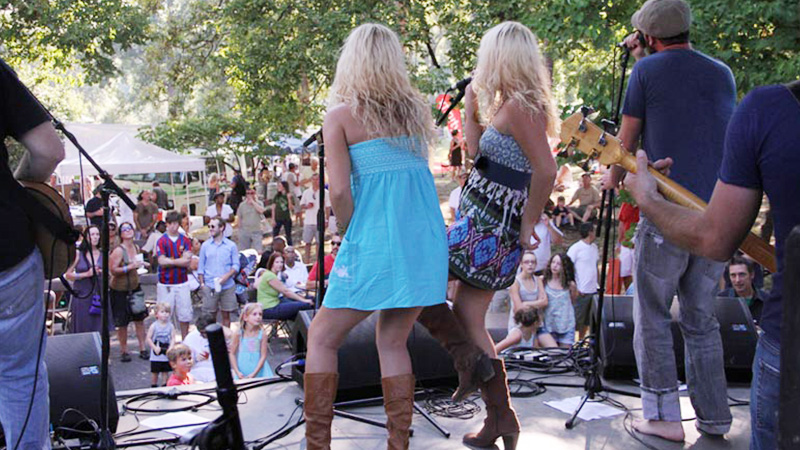 Saturday–Sunday, August 27–28. summershadefestival.org
Similar to many of our summer festivals mentioned so far, this is a great way to enjoy one of Atlanta's unique neighborhoods while listening to live music, eating local fare, and exploring artist markets. And don't miss out on the Sunday morning Grant Park Farmers Market, a definite local favorite! Admission is free.
'Til next month!

Farish Jerman 11C
Assistant Dean of Admission
Emory University
Office of Undergraduate Admission
Photos courtesy of Callanwolde Fine Arts Center, Decatur BBQ Blues Festival, Atlanta Foundation of Public Spaces, and Summer Shade Festival.

Don't hesitate to connect with us by posting a comment to this blog, tweeting us @emoryadmission, or emailing us at admission@emory.edu. We look forward to hearing from you!