Student Life at Oxford College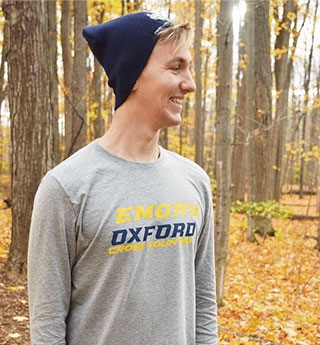 Jack is a first-year student at Oxford College of Emory University. Here, he shares about his transition into college, what he's valued most on campus, and what he thinks make the Oxford student community so unique. Learn more about Oxford College.
Reflections on My First Semester
The first semester of college is always said to be some sort of experience:
"You will learn so much about yourself!"
"College is the best four years of your life. Don't let it go too fast!"
"Be sure to cherish those times. Lord knows what I would do if I got them back…"
All of these comments (and so many more) are uttered, urging you to grasp your college life by the hand and lead it down the path of success. Prior to attending my first year of college at Oxford College of Emory University, I saw my first semester as a new beginning. A chance to start over. Begin my independent life in a truly independent fashion, rid of any voices telling me what to do (or not do). It was a fresh start.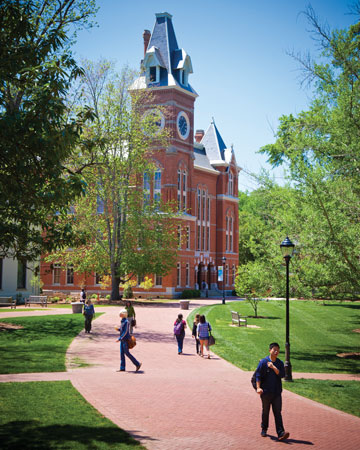 Arriving to Oxford was shocking. We drove past Atlanta, past Lithonia, past Conyers, and finally ended up in the town of Covington, then the town of Oxford. I stared out the window as the realization set in that I was in rural Georgia as opposed to Atlanta. Was this what I wanted? Did I know what I wanted? Those questions were left unanswered as I pulled into the campus lot.
From day one, I was thrown into the whirlwind that is the first semester of college. I made friends. I lost others. I went on dates, went to parties, was disappointed, cried over school work, (occasionally) slept through class, laughed with friends, and ultimately broke one of those golden rules whispered to me from the mouths of my elders. I let it all go by too fast! However, I do not regret succumbing to the relentless speed of first semester. First semester taught me that being a college student is not an algorithm. It is not an equation that can be solved, or hacked, or done in one correct form or fashion. It is unique to each student's individual experience.
Campus Life at Oxford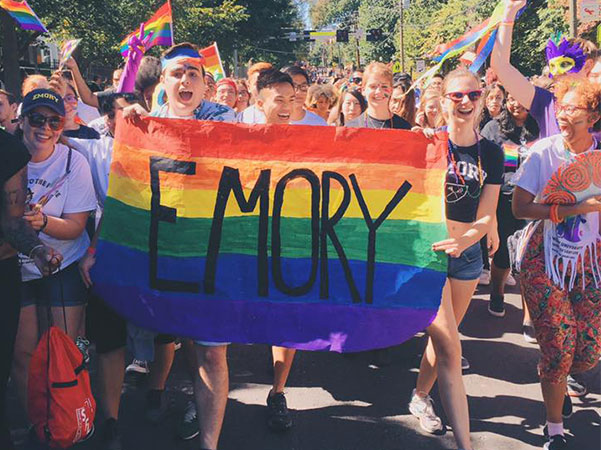 Campus life on Oxford looks different for every student. Some like to study inside all the time. Some study outside and inside. Some study solely outside, and some do not study at all. Some students love shuttling into Atlanta, and some enjoy the peace and serenity of Oxford on the weekends. Everyone makes their experience special based on what they delve into. "It is what you make of it" and "bloom where you are planted" are cliche, yes, but they are most applicable to your campus life at Oxford.
I love my life at Oxford. I love the smiles I see on the quad, the laughter and conversation I hear in the dining hall at lunch. I love the close relationships I can have with my professors and classmates due to our small class sizes. I love having my day take unexpected twists and turns due to invitation to Kroger or Dunkin Donuts as I pass a friend while walking back to my room. I love the fact that I went to see Beyoncé and Kanye West perform from a spontaneous decision made with reckless abandon. I love the late night study sessions and the deep talks that occur only between the hours of two and five in the morning.
I love the life that I have created for myself here at Oxford. I love this life because it is mine, and no one else's, and I hope you will love your life too.

Jack Stewart, 18OX, 20C
Visual Arts, minor in Computer Science
Redlands, CA
Don't hesitate to connect with us by posting a comment to this blog, tweeting us @emoryadmission, or emailing us at admission@emory.edu. We look forward to hearing from you!
Save