This Month in Atlanta: February 2017
Theme Tours at Historic Oakland Cemetery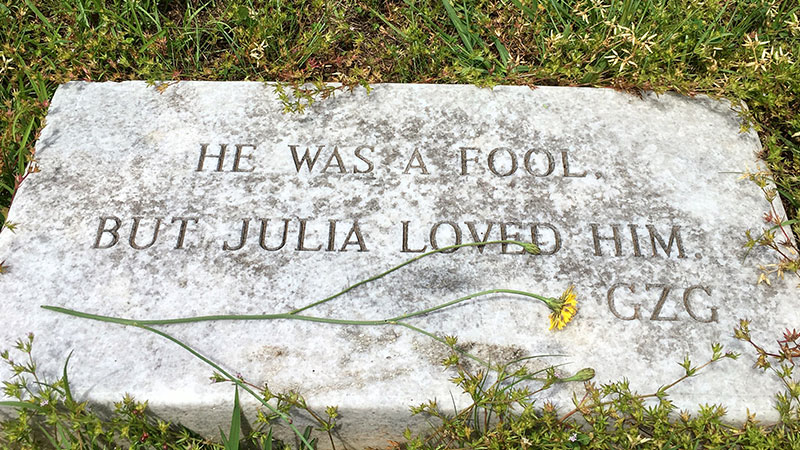 Love Stories of Oakland. Saturday, Feb. 11–Sunday, Feb. 12. tinyurl.com/LoveStoriesOfOakland
African American History Tours. Tuesday, Feb. 18–Wednesday, Feb. 26. tinyurl.com/AfricanAmercanHistory
For those that have never visited Oakland Cemetery, it is the oldest cemetery in Atlanta (founded in 1850) and one of the few areas of the city to survive Atlanta's burning during the Civil War. It also stands as one of the most honest depictions of Atlanta's fraught history throughout segregation, war, and progressive rebuilding. All of this can be traced in aspects like the blatant separation of the burial grounds in the older areas of the cemetery, the variety and evolution of tombstones and grave markings, and the multi-generational Atlanta families and prominent city leaders.
Love Stories of Oakland will focus on the loves and lives of those past as well as examine the symbolism of love found on cemetery ornaments.
African American History Tours focus on the burial sites and lives of many African American Atlantans that played an integral part in the city's history and evolution.
Emory Jazz Fest 2017: Big Band Night

Saturday, Feb. 11, Schwartz Center for Performing Arts, Emory University. tinyurl.com/BigBandNight
Emory Big Band and the Gary Motley Trio are coming together for one night on Emory's Atlanta campus in the famous Emerson Concert Hall to relive the greatest musical moments of Jazz history. Admission is free, so don't miss this great opportunity to hear great music and see inside the Arts at Emory.
Orchid Daze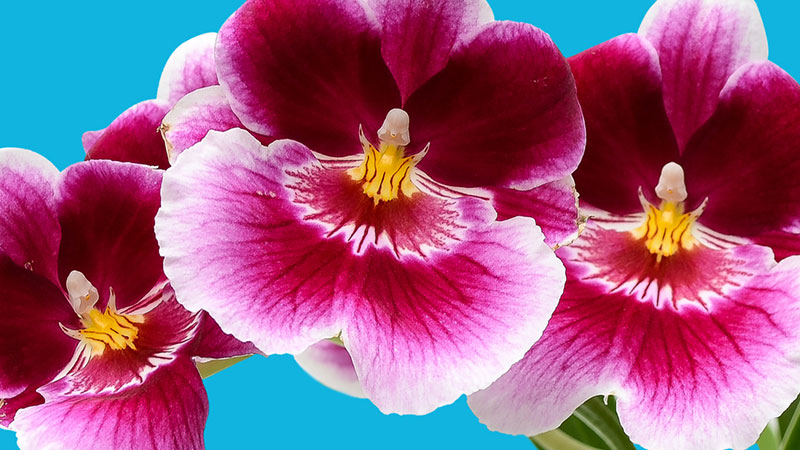 Saturday, Feb. 11–Sunday April 9, Atlanta Botanical Gardens. atlantabg.org/events-classes/events/orchid-daze
Whether your thumbs are green or not at all agriculturally inclined, a visit to the gorgeous Atlanta Botanical Garden, located at the edge of Piedmont Park in the heart of midtown Atlanta, will always be memorable and fun. This 30-acre plant sanctuary includes rose gardens, an orchid center, an edible garden and bar, the famous Storza woods with its canopy walkway, and much more. There is always an art exhibit or two in the gardens throughout the year as well. Right now the garden is welcoming the arrival of spring with a special exhibition of thousands of orchids and season-inspired events. You are also welcome to visit outside of events to enjoy a nice stroll through the gardens, which offer some of the best views of the Midtown skyline and surrounding park area.
Black History Month Parade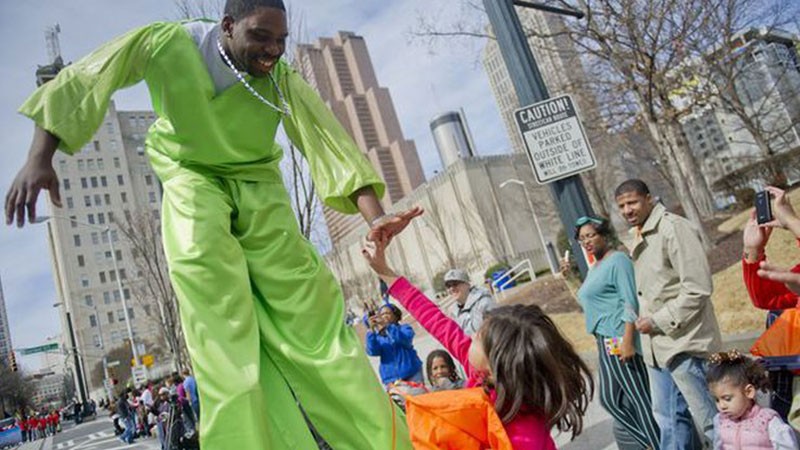 Saturday, Feb. 25, Historic Martin Luther King Jr. Sweet Auburn District. blackhistorymonthparade.com
In its seventh year of celebration, the Black History Month Parade has become one of the largest celebrations in the country of African American History Month. Participating bands and community groups come from as close as local Atlanta to as far away as California, Nigeria and South Africa (just to name a few)! You can enjoy food and drinks alongside the entertainment and the parade.
'Til next month!

Farish Jerman 11C
Assistant Dean of Admission
Emory University
Office of Undergraduate Admission
Photos courtesy of Oakland Cemetery, Atlanta Botanical Gardens, and Black History Month Parade, LLC.
Don't hesitate to connect with us by posting a comment to this blog, tweeting us @emoryadmission, or emailing us at admission@emory.edu. We look forward to hearing from you!
Don't hesitate to connect with us by posting a comment to this blog, tweeting us @emoryadmission, or emailing us at admission@emory.edu. We look forward to hearing from you!Don't hesitate to connect with us by posting a comment to this blog, tweeting us @emoryadmission, or emailing us at admission@emory.edu. We look forward to hearing from you!Don't hesitate to connect with us by posting a comment to this blog, tweeting us @emoryadmission, or emailing us at admission@emory.edu. We look forward to hearing from you!Don't hesitate to connect with us by posting a comment to this blog, tweeting us @emoryadmission, or emailing us at admission@emory.edu. We look forward to hearing from you!Save
Save
Save
Save
Save