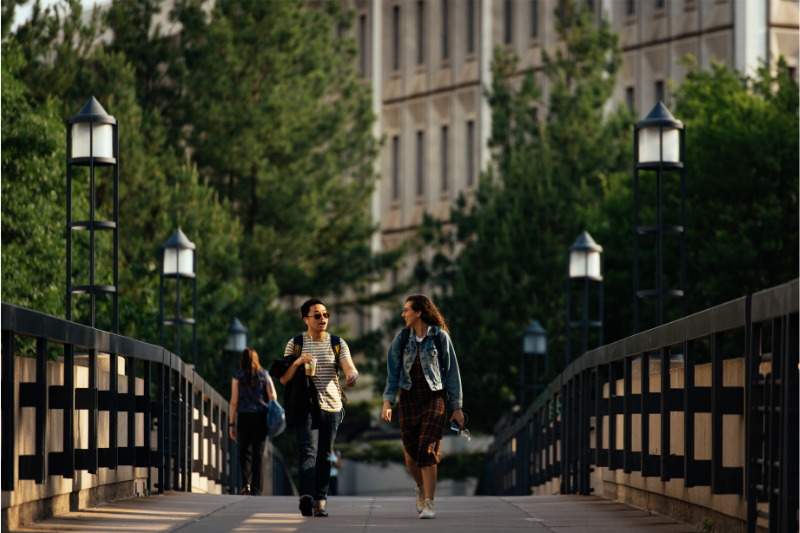 Finding the right college can be a challenging process. Before you begin the journey, you should take the time to define your own personal priorities (these could change as you get to know what universities have to offer). Once you decide upon what's important in your college experience, you can start the exploration process–whether it's from the comfort of your own home or whether you decide to visit in-person.
In this post, we're going to outline four essential components to consider when you're trying to choose the college that's right for you.
Academic Programs
As you're considering your major, you'll want to research academic programs. Whether you're planning on a liberal arts degree or one in the sciences, it's important to be aware of the level of work expected of you and other opportunities as well, including research. Some ideas to take into consideration include how active faculty are in their respective fields and whether your prospective school is known for the fields that interest you.
Furthermore, be sure to investigate career prospects for recent graduates. Remember, you want your college experience to prepare you for your career and help you get to where you want to be. You should become familiar with the Emory Career Center. There, you can find valuable insights on Emory alumni and how they've achieved their career goals.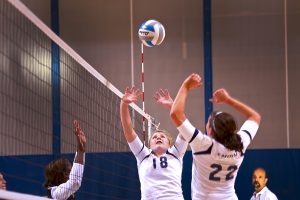 Extracurricular Activities
Studying aside–how's campus life? While achieving your degree is a critical component of school fit, you'll soon find that life outside the classroom can have a major influence on your college career. It also can prove to be the source of lifelong friendships and professional connections.
As you review your college prospects, you'll want to consider the overall vibe of the campus and its activities. Are you interested in joining a fraternity or sorority? Do you like to volunteer? How about merely connecting with like-minded folks? Fortunately, Emory gives you a host of opportunities to find your niche. Whether it's engaging in the arts, athletics or social justice causes, you'll find what's right for you. At Emory, for example, we pride ourselves on our tradition of giving back, and students have ample opportunity to enrich their college experience through volunteering.
Campus Size & Location
Four years can fly by in the blink of an eye, especially when you've found the right college for you. There are many things you can do once you're at college to tailor the right experience for yourself and your goals. But there are always decisions to make–and locations to consider.
You'll want to decide whether you want a large, fast-paced environment or possibly a quieter, laid back space to pursue your studies. But if you're considering Emory University, you should know that you have options!
Emory University has two major campuses for undergraduates: Emory College in Atlanta and Oxford College in Oxford, Georgia. Emory College is the larger campus, which is home to over 5900 students, while Oxford has just under 1000 students with smaller classes. No matter your preference, you can choose the right learning–and living–environment for you.
Come Visit!
Ready to check out Emory University for yourself and take a moment to imagine yourself as a student here? You can visit in-person or virtually, and we offer guided and self-guided tours.
A visit, whether it's in-person tour (with a guide or self-guided) or virtual, is a fantastic way to get to know all that Emory has to offer–and decide whether it's a right fit that aligns with your personal goals. You can explore all of the major features of our campuses, including residence halls, dining halls, classrooms, and more.
To find out how, go to our Admission page here.