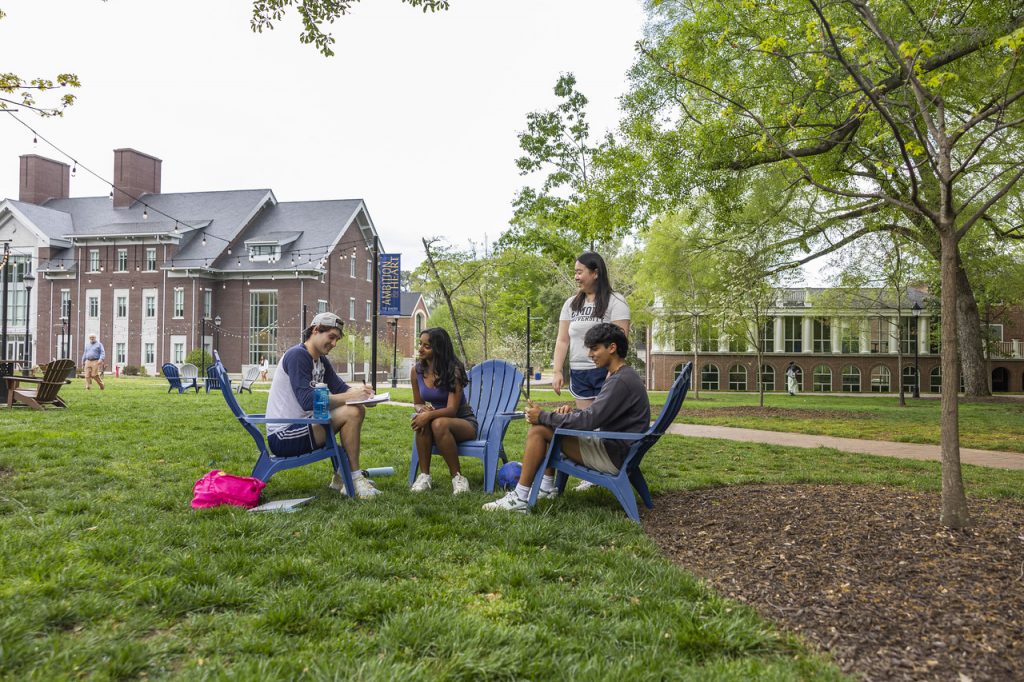 As you come to the end of your high school career, chances are you're starting to prepare for the next step: college. You've got your curriculum mapped out for your junior and senior years, you've chosen your AP coursework and you're involved in extracurricular activities when you're not busy studying.
But what about summer? In addition to enjoying time off from school, you could also take the chance to engage in some activities that you might not otherwise have time to do during the school year.
In this blog, we'll review 5 summer activities you might want to try to help your college application stand out from the rest.
Volunteer in your Community
Emory University has a long tradition of volunteering, and we believe that our neighbors' success means our success. Volunteering is a chance for you to give back, learn skills, and grow. But you might not find the time to balance a volunteering commitment during the school year.
Yet during the summer, you might find yourself with more free time to dedicate to a cause you love. Having volunteering experience on your college application demonstrates that you've taken the steps to offer your free time, your experience, or your specific skills for the greater good.
Secure an Internship
You might want to also consider getting an internship during your summer break. It provides a fantastic opportunity to get a glimpse of how your future career might look. But even if you might not have chosen your major yet, an internship in an area of your interest will be a chance to acquire skills you might need–and give you an idea of what courses you might want to take.
Further, having internship experience on a college application demonstrates that you've acquired experience outside of the classroom and the scope of your studies. It shows you're broadening your views and taking on new challenges.
Take a Summer Course
Yes, summer usually means a break from the classroom, but it can also mean further academic opportunities. Taking a summer course could provide you a way to show schools of your choice your level of academic dedication, your ability to read beyond just the curriculum of your high school courses, and your self-starting nature.
What's more, many summer courses are given at your local community college. Beyond academic content benefits, it's the perfect chance to get to know the structure of a college course and its expectations.
Work a Summer Job
Many students might not realize that getting a summer job looks great on a college application. While it might provide some income for yourself or your family, it also shows admissions your level of commitment and responsibility.
Further, getting a summer job is a great opportunity to learn transferable skills, time management and strengthen interpersonal skills, which are all beneficial to the overall university experience.
Hone Your Skills
You know your skillset best–and what makes you shine. Take the summer months to focus on what your passions are–or to discover them. Many schools look for students who've taken the time to hone their skills and engage with material (whatever the topic or area) at a deeper level.
These skills could include anything from robotics to writing a novel. If you're thinking of a major in engineering, you might want to try sharpening your robotics skills. The possibilities are endless and you might be surprised: hobbies do matter on college applications.
Want to Learn More?
Want to learn more about the college application process and what Emory University looks for in its prospective students? Check out our Undergraduate Admission page.