FAQs Over Winter Break 2022-23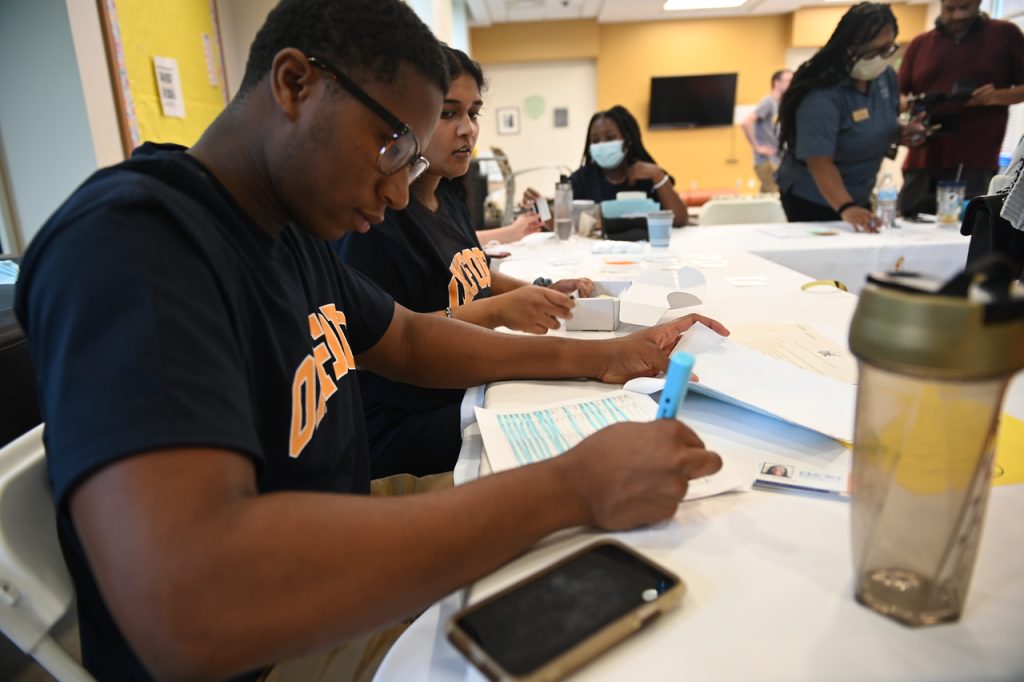 Our office is closed December 23 – January 2, opening at 9:00 am on January 3, 2023. 
We are unable to respond to emails or phone calls during winter break. We will reply to all emails when we return to the office. Thank you for your patience.
Please read the info below. You may also visit our more comprehensive FAQ page for more information.
As many students wrap up their college application process, we look forward to receiving your Early Decision II (ED2) or Regular Decision (RD) application.
When is the actual application deadline?
Aim to submit your application by midnight eastern time on January 1, 2023. Both our Early Decision II and Regular Decision plans share the January 1 deadline. If, for whatever reason, you do not meet the January 1 deadline, we are accepting applications through the first week of January.
You do not need to let us know you need an extension; just submit your application as soon as possible. You will not be penalized for a late submission after January 1, 2023.
When is the deadline for application materials?
Materials from your school (like transcripts, mid-year reports/grades, or recommendation letters) should be submitted as soon as possible. We will continue to add documents to your application through February.
Keep in mind that we continue reading applications when we come back from break in January. Please make every effort to submit everything as soon as it's available, because we can't guarantee that all materials will be reviewed the later they are received.
Remember that you can upload many materials yourself (self-reported test scores, resumes, supplements, etc.) directly into your applicant portal.
Visit the Application Missing Items page for more info.
My counselor/recommendation providers can't submit documents through the Common Application. Should we mail the items instead?
Any school forms or recommendations can be uploaded by your school official through the free platform Slate.org.
Another option is to have the school official email us the material as an attached PDF to admission@emory.edu. Make sure that any application materials include:
applicant's full name as it appears on their application
date of birth
high school name
Application ID#
Remember that we do not accept official transcripts or letters of recommendation from the applicant. Only a school official.
Please do not mail materials to our office if possible. Our staff is working remotely, and mailed materials take up to three weeks to be received and processed because of our remote set up.
Visit the Application Missing Items page for more info.
Can the Admission Office check on the receipt of an individual item?
We receive thousands of materials, which is wonderful! Thank you for your patience while we efficiently and accurately match each document to the correct applicant's file. This is done by hand by our dedicated staff. The fastest and most efficient way for our office to process materials is via the Common or Coalition Application and by uploading them through your applicant portal. The slowest way is through the postal mail.
Remember that from December 23 through January 2, materials that are emailed to us or sent via the Common Application will not be reviewed. It will take us about 3 weeks to catch up after break.
We cannot check an applicant's application status or the receipt of individual application materials via email or over the phone within that 3-week window. If it's been longer than 3 weeks, please email us at admission@emory.edu for the fastest response.
Can I submit supplemental information, like a resume?
These documents are not required. But if you so choose, you may submit supplemental information if they feel that the application does not adequately provide the opportunity to detail their accomplishments. Please upload digital materials, resumes, or supplements through your applicant portal.
How do I correct an error in my application after I have clicked submit?
Please use the applicant portal to upload corrections or additions to your application essay, list of activities, or awards received.
If you need to correct the spelling of your name, please email us: admission@emory.edu.
If you need to correct your email address or mailing address, please first attempt to do so in the applicant portal.
I submitted my application, but I didn't receive a confirmation email. I don't know how to set up my applicant portal. What do I do?
Applicants automatically receive an email within 2 days of submitting their Emory application from admission@emory.edu. This email is sent to the email address provided on your application and contains instructions on setting up your applicant portal.
Please check your SPAM folder for the email "Login information for your Emory applicant portal." Be sure to add admission@emory.edu as a safe email address through your service provider.
If you cannot find this email, contact us at admission@emory.edu. We can check that we have the correct email address for you and send the email again.
My mid-year report and transcript aren't available yet. What do I do?
In mid-December, ED2 and RD applicants will have the mid-year report and mid-year transcripts added to their applicant portal checklist.
We know these are usually not available until early or mid-January.
In the meantime, application files will be reviewed without mid-year reports and transcripts.
Mid-year reports and mid-year transcripts are still required to be submitted.
It will continue to appear as "awaiting" on your checklist until it is received.
Make every effort to get these submitted as soon as they become available. These documents must be submitted by your school counselor or school official through the Common Application or Coalition Application, uploaded through the free platform Slate.org, or emailed as a PDF to admission@emory.edu. We are unable to accept either of these documents from the applicant.
How do I update my application to Early Decision II or Regular Decision?
Please do so in your applicant portal by our main January deadline.
How do I withdraw my application from Emory University?
Please do so in your applicant portal. There is a process to withdraw your application from Oxford College, Emory College of Arts and Sciences, or both.
I have questions regarding FAFSA, CSS Profile, IDOC, and/or Tax Returns. Who do I contact?
The Admission Office is not involved in financial aid documentation apart from the FIF (for international applicants). If you have questions regarding FAFSA, CSS Profile, IDOC or tax returns, contact the Office of Financial Aid directly at finaid@emory.edu.
My question wasn't answered.
Check our more comprehensive FAQ page for further information. And if that still doesn't answer your question, please connect with us by emailing admission@emory.edu. We will get back to you as soon as we can after January 3, 2023.