QuestBridge Scholars Network at Emory University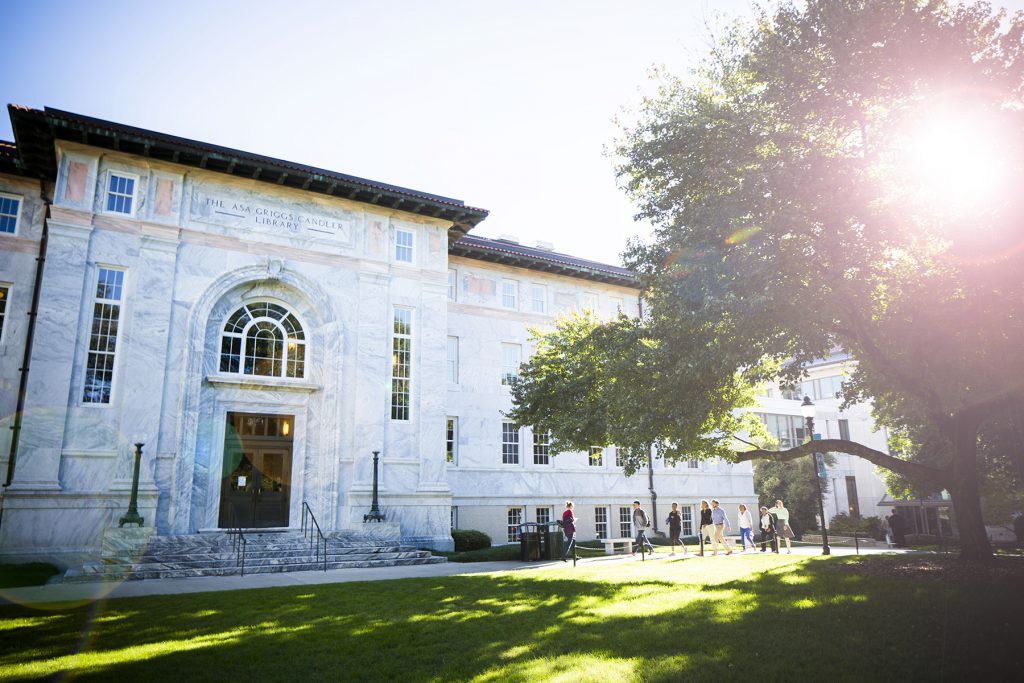 QuestBridge is a national nonprofit organization that connects the country's brightest students from low-income backgrounds with leading universities. QB aims to increase the percentage of talented, low-income students attending the nation's best universities and the ranks of national leadership itself. Learn more about QuestBridge.
The following post was written by Julybeth Murillo 20C*, former president of the QuestBridge Scholars Network (QSN) at Emory University. QSN is a student organization on campus comprised of any and all students who want to be involved and who applied to Emory University through the QuestBridge program, whether they were were a matched scholar or Finalist or applicant.
Why did you pick Emory from all the schools you were admitted to?
I gravitated towards Emory because of the QuestBridge community that would be here, and I would not be able to experience if I attended a California state university. I knew I would meet students who shared a similar identity, and I would enter a supportive community that cared about me.
The summer before coming to Emory students, from the QuestBridge community sent me friend requests on Facebook, and they wished me happy birthday without even knowing me! I exchanged messages with them throughout the summer and they gave me tips and advice. Now that they have graduated, we still keep in touch, and I know I can always reach out.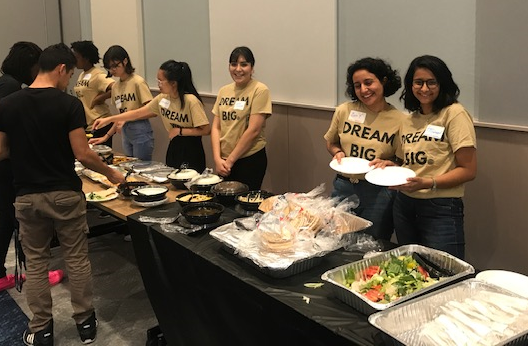 How has the QSN helped you personally?
If it were not for the Emory QSN, I would not be at Emory today. Not only was it a huge factor when deciding what college to attend, but they also helped me succeed and make long-lasting friendships.
I remember facing financial struggles, and I mentioned it to an executive board member. She was able to point me to the person I should speak with. There are many instances like these where I have relied on the Emory Quest Scholars to provide advice and support because they have gone through similar obstacles and they understand.
How big is the QSN at Emory?
Emory has one of the largest chapters across all of the QuestBridge partner schools. We have about 450 Emory Quest Scholars. These are students who enrolled at Emory University, either Emory College/Atlanta campus or Oxford College/Oxford campus, and applied through the QuestBridge application.
Every day I meet someone new, and it is exciting to learn how many people in my class or work-study job came through the QuestBridge college application process.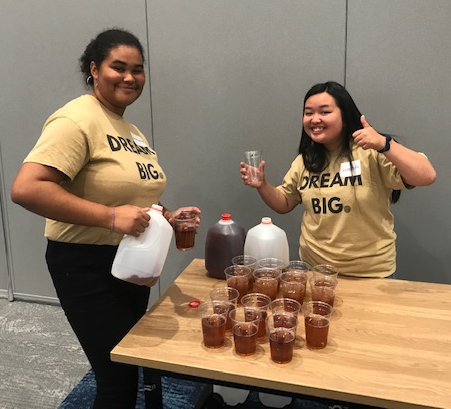 What makes Emory QSN special?
The Emory QSN was the first QSN in the country, and it was founded by the class of 2012. We started with 11 students, and we have since then grown tremendously.
Emory QSN is special because of how interconnected we are. The alumni have always been supportive and continue to keep in touch through our Facebook group. It is empowering to see how proactive Emory QSN is and that our shared identity creates a special bond that continues beyond graduation. 
What does the Emory QSN do together?
Because Emory QSN has grown throughout the years, the executive board has also expanded to better meet the needs of our peers. We have a fellowship committee that creates monthly general body meetings with different themes like: self-care, finances, and storytelling.
The scholarship committee focuses on academic success, and they help organize events like our annual study events, where we have snacks and games in one room and a relaxing study space in another room.
We also have a service committee which organizes monthly community service events at Emory and within the greater Atlanta community. Students are involved in different ways and we can bond over similar interests.
Julybeth Murillo, 20C
Spanish and Sociology double major
Southern California
*Emory University uses these designations for graduation years. For example, Julybeth graduated in 2020 from Emory College of Arts and Sciences.
Don't hesitate to connect with us by posting a comment to this blog, tweeting us @emoryadmission, or emailing us at admission@emory.edu. We look forward to hearing from you!