Emory- A Key Player in Global Health Conversations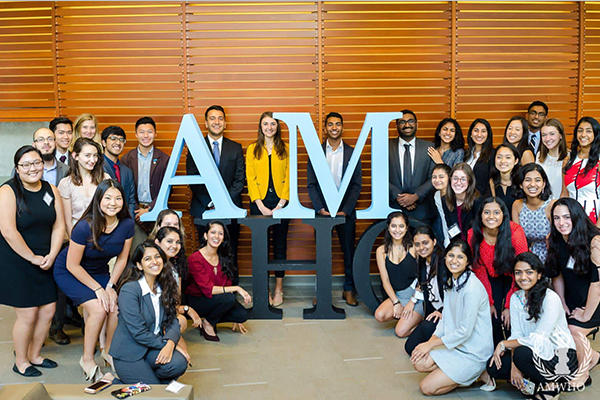 As part of the Emory chapter of the American Mock World Health Organization (AMWHO), I had the chance to plan a large-scale event that brought together students from several continents, multiple countries, and countless cities who all shared one common goal: to engage and inspire others in global health diplomacy. Delegates from all over the world came to Atlanta to engage in meaningful, scholarly discussion regarding the future of global health and healthcare. The diversity of a city like Atlanta directly paralleled the diversity of the delegates in terms of their varying ethnicities, identities and ideas.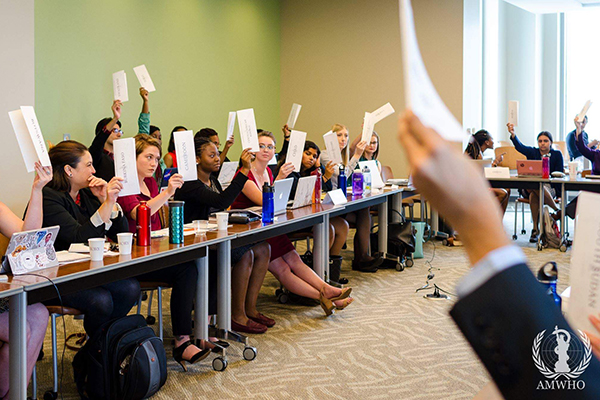 We proposed resolutions on global health changes we would like to see implemented and ultimately sent them to the World Health Organization in Geneva, Switzerland. At the WHO, ambassadors read and edited our resolutions. We then received the edits as direct feedback from renowned professionals in the field. Receiving communication from the world's most distinguished organization seems inconceivable to many. However, it is crucial to remember that students at this conference will soon lead positions as global health professionals and truly become ambassadors in the field of global health.
By encouraging students to network with current professionals, AMWHO facilitates collaboration and communication between passionate individuals working to make a difference. It is surreal to think that the friends I made over the three day conference can one day be colleagues, or the global health professionals I networked with could one day be mentors. Sitting in the conference, I envisioned the other students and myself one day becoming a part of the WHO in order to make meaningful change by helping those without health care access or affordability.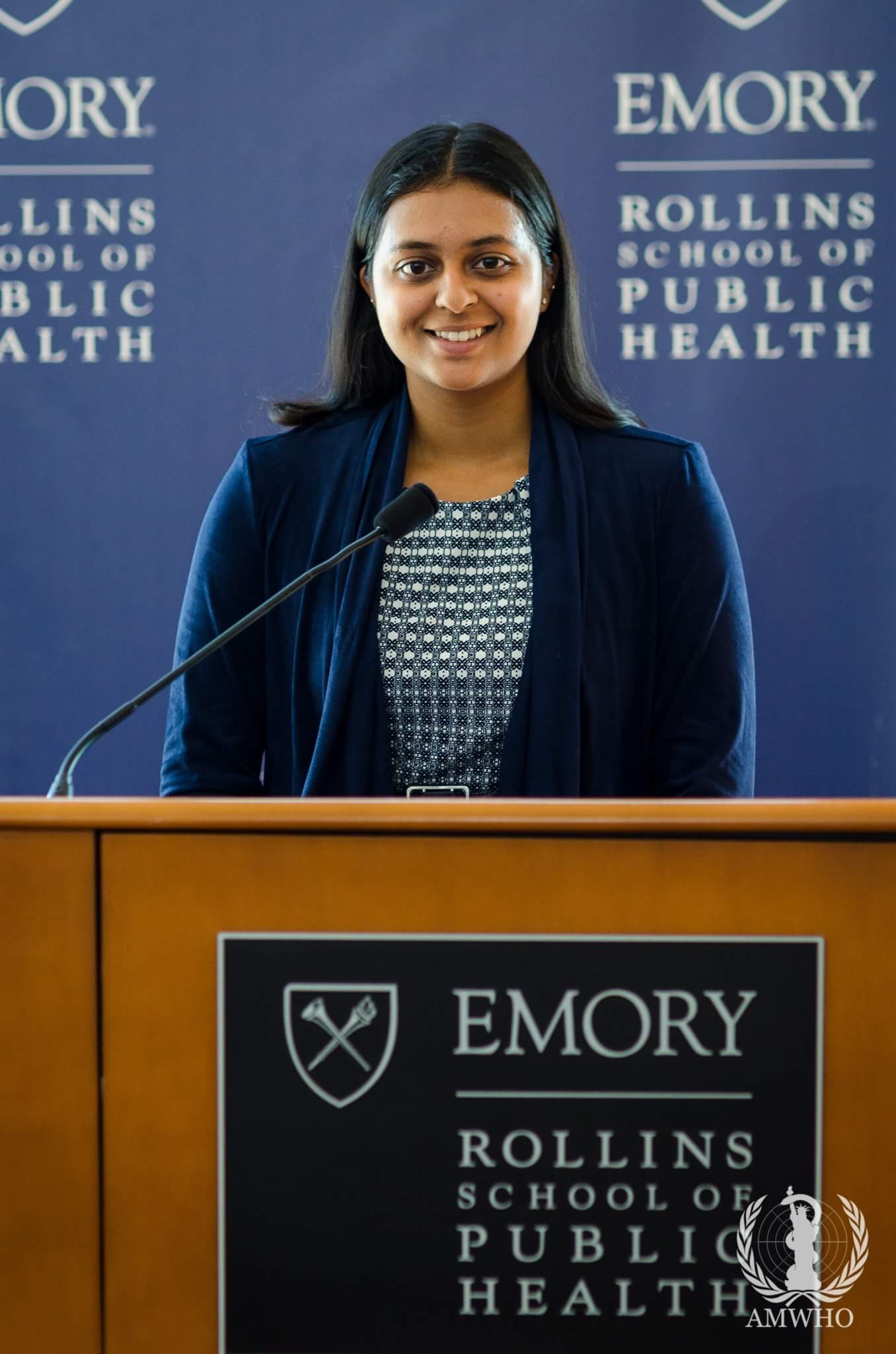 I envisioned the delegate from Kenya who I met at the conference educating the people back in her country on the new policies students like us will one day create. I envisioned the delegate from India helping create policies to help India's urban population, and also focus attention on the rural impoverished. The delegate from India mentioned that his motivation to join an organization like AMWHO is inspired by a key statement from India's national pledge, "I must help the people of my country since 'all Indians are my brothers and sisters.'"
I am excited to continue being a part of AMWHO and even more excited for next year's international conference.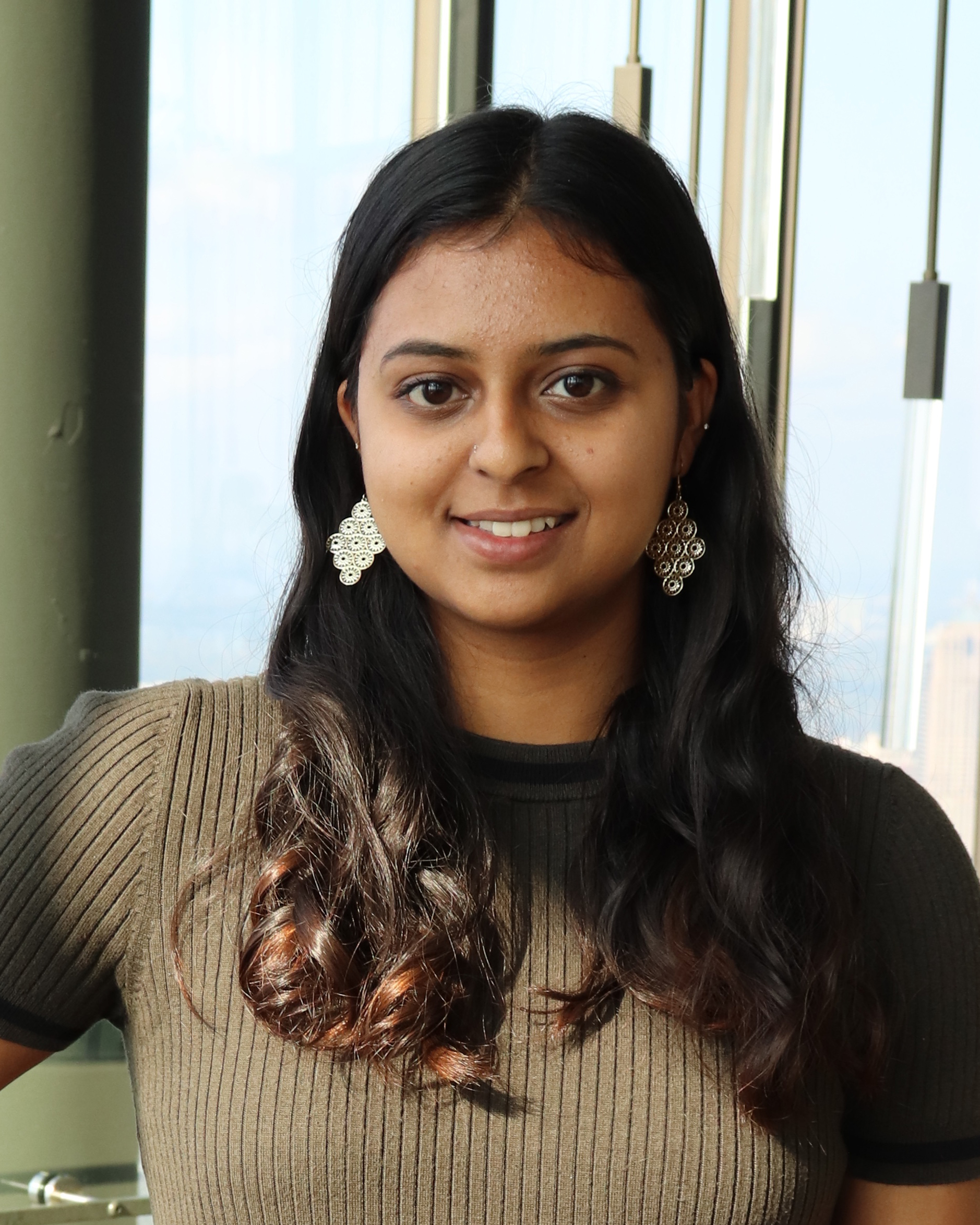 Amulya Marellapudi
Valley Cottage, NY
Biology Major & Global Health Minor
Don't hesitate to connect with us by posting a comment to this blog, tweeting us @emoryadmission, or emailing us at admission@emory.edu. We look forward to hearing from you!