Emory Community: Creating Collaborative Environments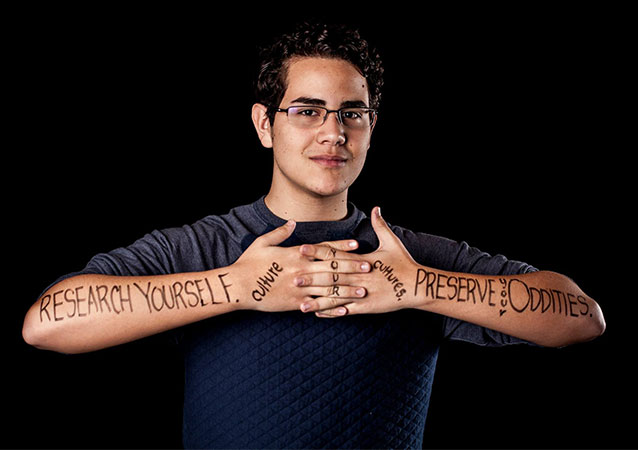 This week we're diving deep into the campus community at Emory University. Here, diversity goes beyond checking a box for race, religion, or gender, understanding that each student is a unique blend of all of this and so much more. We've invited six current students to share about their community experiences, and we encourage you to read them all here.

Kenny Igarza
Ethnically Cuban, raised in Italy, now from Naples, FL
Biology, Pre-med track
Campus Involvement: TEDxEmory, Haiti Neurosurgery Initiative, Tour Guide, Volunteer Emory, Undergraduate Research Programs, Undergraduate Research Journal, 1915 Scholars Program, STEM Pathways Orientation Program
How did you know (or did you know) that you would fit in at Emory?
I visited Emory through the CORE program during my senior year of high school. (CORE is an overnight program for high-achieving high school seniors from underrepresented backgrounds.) I knew then that Emory was ultimately my best fit school. Not only was I struck, truly, by the beauty of campus in the fall, but the students were smart, but also welcoming. CORE also exposed me to Emory's mission to create collaborative environments for students to interact and build communities. I appreciated learning that if I were to study for a Chemistry exam, I would be able to rely on my peers and classmates for help, rather than compete against them. My campus visit helped me see that this is a place where eachother's differences are celebrated, where comradeship comes alive, and one where self-love and scholarship intertwine.
How have your multiple, intersecting identities been celebrated?
As a freshman I took a class taught by Dr. Simona Muratore, in the Italian Department, where we studied the cultural and social importance of food in Italy. The class was for fluent Italian speakers, and I connected with five other students who had lived in or visited Italy. Dr. Simona helped us reconnect with and celebrate our Italian roots, and at the end of the semester, we cooked dinner for every Italian-speaking professor at Emory in the traditional setting that I remembered from childhood.
Last semester I also began to frequent Centro Latino, a center dedicated to students of LatinX heritage. The many conversations and moments I've shared with other students at Centro have encouraged me to take pride in my Cuban background and appreciate the traditions of my Latin ethnicity. My experiences have helped me learn how to truly love myself and all of the layers of my personal identity in new ways.
Don't hesitate to connect with us by posting a comment to this blog, tweeting us @emoryadmission, or emailing us at admission@emory.edu. We look forward to hearing from you!
Save
Save
Save
Save
Save
Save
Save
Save