Southern Sense: The Country Music Movement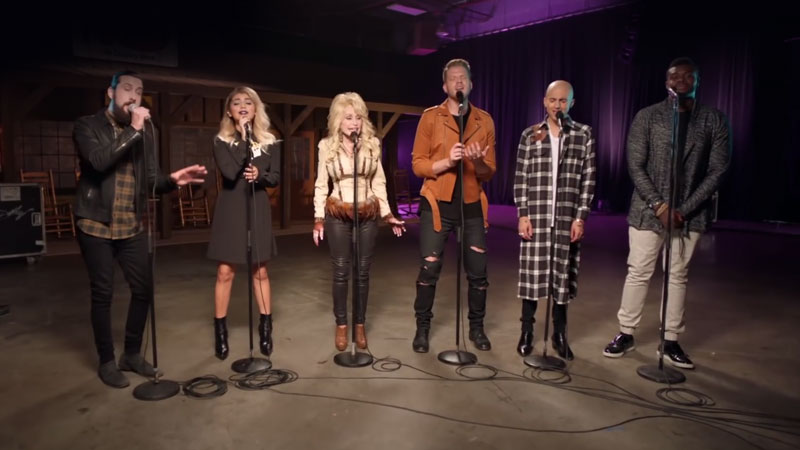 Happy Fall! I'm back in Atlanta after spending most of September in Philadelphia and Delaware sharing about Emory University. Every year on the road I have more productive and substantive conversations with families and counselors in my territories about Atlanta and Southern culture. I appreciate people approaching these conversations with an open mind, because frequently, I run into the general perception that the South is a region stuck in its ways and not open to change. In my opinion, that couldn't be farther from the truth, but I get that sometimes you have to see examples of that change and adaptability in order to believe it.
With this in mind, imagine my excitement when, during this recent trip, country music, one of the most iconic aspects of Southern culture, made mainstream music headlines, not once, but twice for recreating country classics with a current spin!! If you've been reading this blog for a while, you know that I love country music and feel that it represents much more than its common moniker, "three chords and the truth," pick-up trucks and hound dogs (if you need a country music brush-up, feel free to learn more here).
The country music industry, and the genre as a whole, has sometimes struggled to keep up with the evolution of the South and the population that has long been its bread and butter. New generations of country music artists like Zack Brown, Carrie Underwood, and Maren Morris have stretched wider the fabric of the genre to encompass influences from pop, folk and bluegrass, helping to keep the music relevant. This doesn't take away from the value and influence of iconic, country classics. Rather it's the meeting of these two concepts that is so exciting right now.

A few weeks ago Dolly Parton, considered by most to be the original and reigning Queen of Country, did but she partnered with the current starlet of the a cappella industry, Pentatonix, to give this song a very new feel. Regardless of how you feel about the Pitch Perfect movies, you can't deny the rise in the popularity of a cappella music over the last few years. The Jolene cover is as haunting as its original but so much more musically complex thanks to Pentatonix's arrangement. It's worth noting that Dolly Parton not only represents an industry that is often seen as resistant to change (sort of a microcosm of the South), but she also comes from a generation that is often seen as attached to "the old way of doing things." I think she shatters both stereotypes in her new cover.

Soon after this, the "Forever Country: Artists of Then, Now and Forever" music video was released and my mind was absolutely blown. This video is a mash-up of "Take Me Home, Country Roads" by John Denver, "On the Road Again" by Willie Nelson, and "I Will Always Love You" by Dolly Parton, and includes performances from 30 musical acts from across generations—including the folks who built the genre, like Dolly Parton, Reba McEntire, and Willie Nelson and those carrying the genre forward, like Rascal Flats, Carrie Underwood, and Brad Paisley.
Mash-ups are common in hip-hop and pop music, so this may not seem like an impressive feat at first; but this is certainly the first of its kind in country music. Having arranged a hip-hop mash-up in college with my a cappella group (shout out to Emory's Dooley Noted!), I have a true appreciation for the difficulty and beauty behind this mash-up, both in terms of the musical structure and the story-line content.
This video is a precursor to the upcoming Country Music Awards, which is celebrating its 50th anniversary this year. The CMA's have been focusing on keeping country music relevant while paying homage to the roots that make the music authentically country. I think this video does just that and I think it is another step forward for the genre.
If you are not familiar with country music or the South, these songs are a great place to start. They give you an idea of where that aspect of culture comes from and where it's headed. I dare you to not get one or both of those songs stuck in your head! After all, there's more to them than three chords and the truth!
Whether it's your travel plans or country music that brings you to Atlanta and Emory University this month, we hope you take some time to get to know our city and culture. You'll be glad you did! And if you're looking for some events to make your visit even more memorable, we recommend you look at what's happening This Month in Atlanta.

Farish Jerman 11C
Assistant Dean of Admission
Emory University
Office of Undergraduate Admission
Don't hesitate to connect with us by posting a comment to this blog, tweeting us @emoryadmission, or emailing us at admission@emory.edu. We look forward to hearing from you!
Save
Save
Save
Save
Save
Save
Save
Save
Save