Learn how this student-athlete involves herself outside of the pool
At Emory University, you will find a campus filled with thousands of students who are all dedicated to not only their academics, but also the activities they do outside of classes. With students happily singing in a cappella groups, athletes training their hardest in and out of the gym, and students filling the city volunteering with Volunteer Emory, students' work ethic and passions for their craft becomes contagious and cause you to want to join in on the fun. Chances are that you'll find more than one interest you want to explore.  
Coming to Emory as a student-athlete, I knew I would spend a lot of time working hard in the pool as a varsity diver on Emory's Swim and Dive Team. Being a Varsity student-athlete has been an incredible experience, but I knew that I wanted to pursue all of the amazing activities that Emory has to offer outside of athletics. After some exploring and trying new clubs and organizations, I have found a few that have enabled me to grow as a student and as a leader.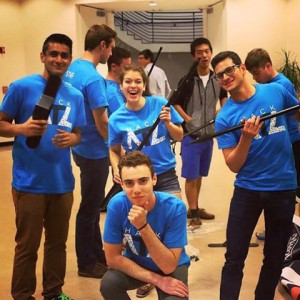 During my first semester at Emory, HackATL, an event where students create startup businesses and pitch their ideas to real investors, caught my attention. I loved seeing how innovative students were and how they could make their clever idea of starting a business become a reality. The next semester, I joined Emory Entrepreneurship & Venture Management (EEVM), the club that runs HackATL. As a Sophomore, I am happily helping plan this year's HackATL. EEVM has given me the opportunity to be a creative businesswoman and has expanded my network of peers who share my interest of entrepreneurship.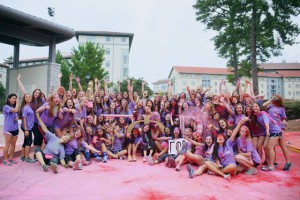 Aside from my interests in entrepreneurship, I knew I wanted to join Greek life to meet more people, too. I couldn't be happier in my sorority where I've created close relationships with so many great friends. I love nights relaxing on the couch with my sisters while watching movies, baking in the kitchen of the lodge or designing posters to advertise our philanthropy, "Girls On the Run." I have made meaningful friendships within Emory Greek life, and it has positively influenced my Emory experience!
Although all of my commitments on campus keep me extremely busy, I wouldn't have it any other way. It's always fulfilling to explore all that you are fascinated with and meet people who share your passions. Don't be afraid to follow your instincts and join anything that sparks your interests!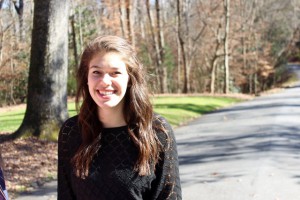 Mara Rosenstock, 18B
Bachelor of Business Administration
Madison, Wisconsin
Mara has recently been named the University Athletic Association Athlete of the Week, and will compete in the NCAA Swimming and Diving National Championships.
Photo Credits: Ming Ong, Adriano Suckow, Elizabeth Littlefield
Don't hesitate to connect with us by posting a comment to this blog, tweeting us @emoryadmission, or emailing us at admission@emory.edu. We look forward to hearing from you!