If you are considering Emory College and you keep seeing these "Why Oxford" publications you are not alone. Most of the time people ask, "What is Oxford" before they ask "why." Oxford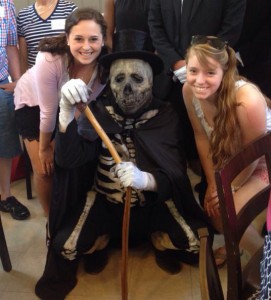 is Emory's original campus (learn more about Oxford) and is only about a forty-five minute drive from our Atlanta campus. Students often travel a long ways to visit Emory so why not make the most out of your trip and see two schools instead of one? As a current senior at the Atlanta campus and an Oxford continuee who has worked in various roles in both the Oxford and Emory Admission offices, I often speak with families about Oxford. My number one recommendation for understanding Oxford is to go visit, but so many families visit with a fixed schedule. Families often wish they had planned to visit both campuses and only realize after they visit Emory when it is too late to change their travel plans.
There are two ways to see Emory and Oxford- all in one day, or make a weekend of it.
OPTION 1: I recommend really exploring Atlanta and Covington to get the full experience of what it would be like to attend either college. Book a hotel for Friday night in Atlanta. Your first stop though is Oxford College on Friday. Join us for lunch at 12:45 (on us, at the campus dining hall, Lil's), then stay for the campus tour and information session. You will be finished around 4:30 and are free to explore the rest of campus and the city of Covington. Personally, I think it's great to grab a bite to eat in Covington. Two of my personal favorites are RLs Off the Square and Milazzos. For dessert, I recommend ice cream at Scoops. It might seem like a regular ice cream shop but this is surprisingly quite an Oxford hangout. And you never know who you will see there – I once saw Arnold Schwarzenegger getting ice cream!
When you're done with dinner, head to your Atlanta hotel or explore a bit of the city's nightlife. Whatever you choose, don't stay out too late. Check-in for the Emory College tour and info session in Atlanta begins at 9:45 am. It will conclude around 11:30, leaving you the rest of the day to explore Atlanta. It is full of activities from museums to sporting events to my personal favorite, an amazing restaurant scene. I highly recommend checking out Downtown Decatur and the square there for a snack or dinner. It is a fun place to explore and Emory students hang out there all the time.
OPTION 2: The other way to visit both schools is to do it all in one day. Emory College offers campus tours every weekday at 9:00am starting with an information session led by a counselor and then an inclusive tour around campus. You will be finished in Atlanta by 11:30 and will have plenty of time to make your way to Oxford. I recommend driving, as it only takes about forty-five minutes, but if you are traveling without a car, you can always hop on the Cliff Shuttles. Everyday there are shuttles that go back and forth between Emory and Oxford and one leaves at 12:00pm from Woodruff Circle every weekday. The ride will take you directly to Oxford. While it takes about fifteen minutes longer than personally driving, it is free of charge and free of stress!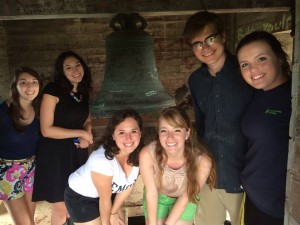 Once at Oxford College make your way to the Eady Admission Center/Hopkins Hall. There are signs posted, but feel free to ask anyone you see and they will be happy to point you in the right direction. A visit to Oxford also includes a complimentary lunch in Lil's (the main dining hall) so no need to worry about packing a lunch. Guests then take a tour of the campus and have a short information session. This session, while it does have some similarities to the Emory College session, is specific to Oxford College. You should be finished by about 4:15.
Please note if you are taking the shuttle back to Emory, it will leave Oxford at 5:30 Monday –Friday with an extra shuttle running at 4:30 on Fridays.
We in the admission office welcome you to both of our campuses and I hope that when you visit you find a home on one or both of our campuses just like I did!
Maddie Clifton
14 OX, 16C*
Interdisciplinary Studies and Political Science
Savannah, GA
Don't hesitate to connect with us by posting a comment to this blog, tweeting us @emoryadmission, or emailing us at admission@emory.edu. We look forward to hearing from you!