Oxford's Best Coffee Spots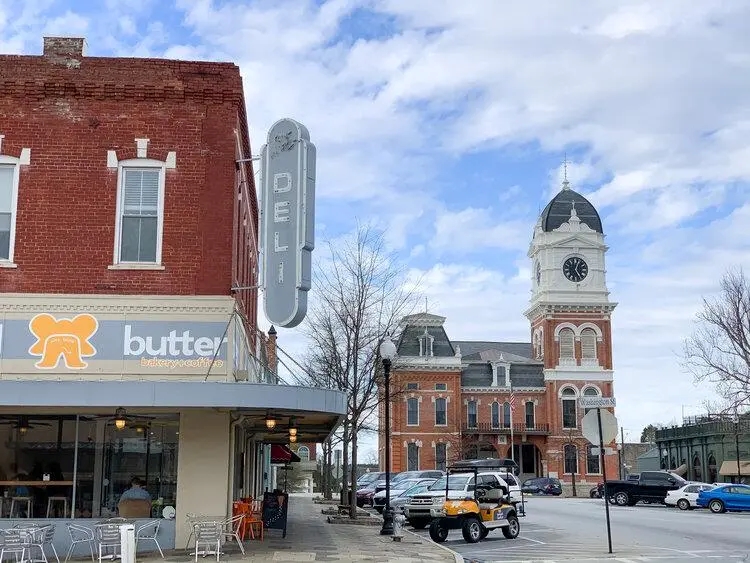 College students run on coffee, and our Oxford campus has them covered. Here are a few of our favorite spots to grab coffee, study, and meet with friends near our Oxford campus in Covington, GA.
Oxpresso
Our pick: Maples Leaves Latte
Located right inside of the Oxford Library, Oxpresso is the resident coffee shop on campus. The menu includes the expected – coffee, espresso, tea – and the unexpected – fresh sushi and a wide array of international snacks. Students can even use a residential meal swipe to purchase breakfast from Oxpresso until 10:00 am daily. This coffee shop is the perfect choice for late nights studying at the library or grabbing a caffeine fix in-between classes.
Bread and Butter Bakery

Our pick: Vampire Latte (Dirty Chai Latte topped with Cinnamon) 
Bread and Butter Bakery is featured prominently in the Covington Square, easily accessible from campus via a five-minute shuttle ride. This shop is cozy, charming, and has plenty of space to study or meet with friends. For fans of the Vampire Diaries, which was filmed in Covington, there are lots of vampire-themed drinks, knick-knacks, and décor. We recommend stopping here for coffee and then strolling through the rest of Covington Square.
@local. Coffee House & Study Lounge
Our pick: Butter Pecan and Maple Shaken Espresso 
Located across the square from Bread and Butter, @local. is another dreamy coffee shop. With "Study Lounge" in the name, you can expect this shop to be your new favorite study location. They have both a study lounge and a reading room, along with some pretty great coffee. When you're done studying, come back in the evening for live local music. Pro tip: each barista has their own signature drink you can ask for that isn't on the menu!
Maddlulu

Our pick: Matcha Milk Tea with Boba Pearls
Coffee not your drink of choice? Look no further than Maddlulu, a coffee and tea house that specializes in Bubble Tea. With milk and fruit Bubble Teas and an assortment of jelly and Boba pearls, Maddlulu will be your new favorite café. Alongside their drinks, they have pastries, crepes, and hand-dipped ice cream (available in a Bubble Waffle Ice Cream Cone – trust us, it's amazing). You can even order a drink in their signature Souveneir "Bulb" cups. Maddlulu is a little farther from campus than our other options, but it is well worth the eight-minute drive.
Come Visit!
Want to try any of these coffee spots yourself? Come visit Emory's Oxford campus and grab some delicious coffee while you're there. We offer guided tours, self-guided tours, and virtual tours (you'll have to supply your own coffee for those unfortunately). Sign up here.