From a Student: New Identity Spaces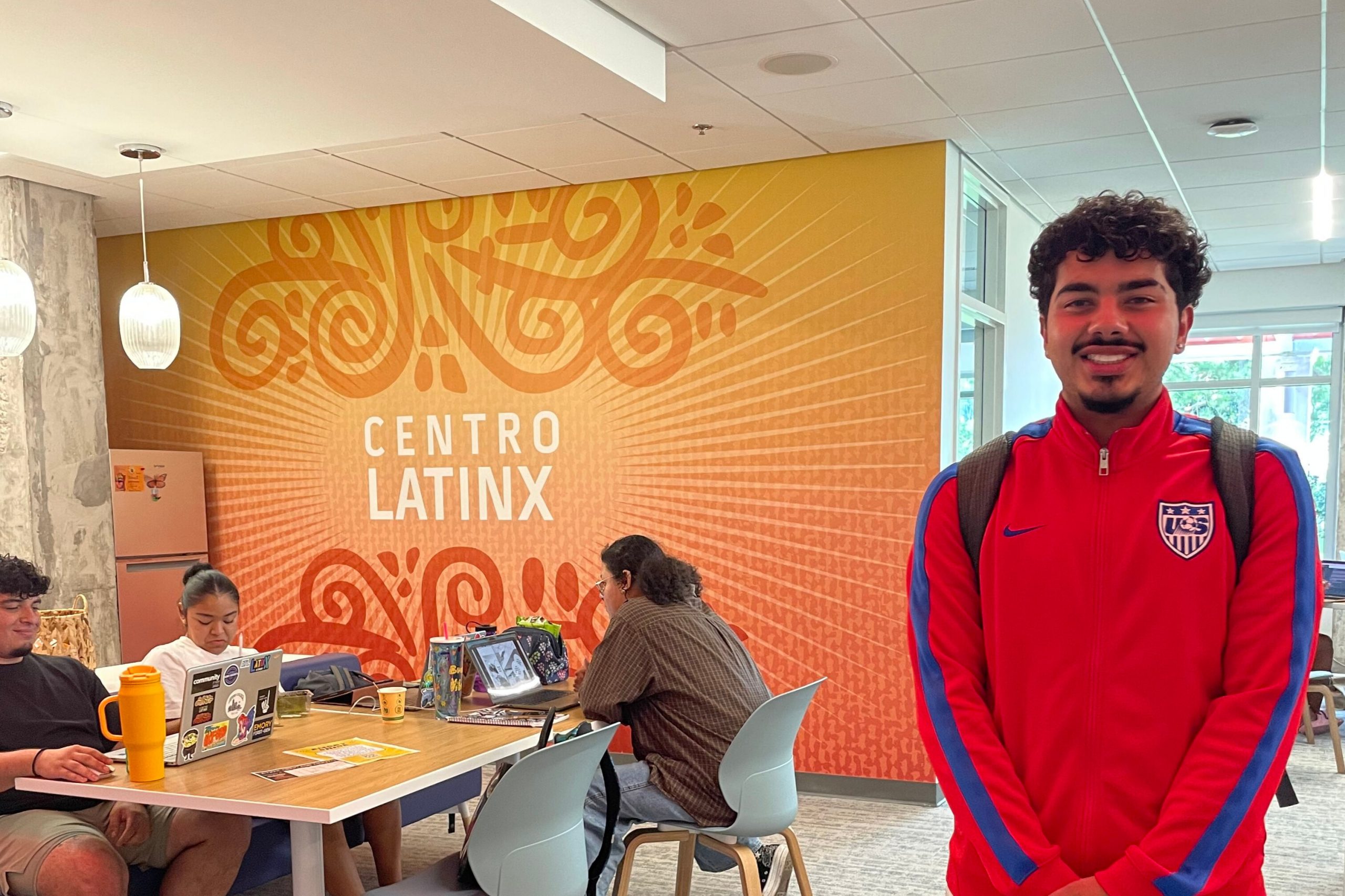 Hello, wonderful readers! Welcome to Emory Admissions – From a Student series! I am Javian Rojas, a sophomore in the College of Arts and Sciences and a Marketing/Communications fellow with the office! I'm ecstatic to be writing these blogs for y'all. We're in for a very exciting year and can't wait for you to join this journey. Our first topic is an exciting one, brand new identity spaces!
As we approach our fifth week of the academic year, a couple of new spaces have been extremely popular around campus. Emory's identity spaces, falling under the Belonging and Community Justice office, have gone under brand new construction, giving students and faculty brand new spaces to thrive and find others who share their experiences.
The five identity spaces were moved from Emory's Alumni Memorial University Center (right across from our student center) to the third floor of Cox Dining Hall. This multi-million-dollar project had help from Emory students, as there were over 40 feedback sessions to help plan this move. These five identity spaces include the Emory Black Student Union (EBSU), Centro Latinx, Center for Women, LGBT Life, and the Asian Student Center (ASC). All five spaces in the new Cox Hall space have their own (very beautiful) rooms with shared common areas.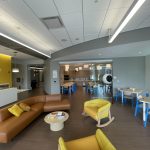 One might ask, "Why would we need brand-new identity spaces?" Instead of answering this question, I thought it best to talk to student interns who work closely with the spaces.
When this exact question was asked to Ismael Karim (26C), a student intern with Centro Latinx, he responded:
"These new spaces, to me, show that Emory is actually committed to their diversity mission. Institutions might tell underrepresented students they are important and matter, but words don't mean much without action. Emory making brand new identity spaces give students of all ages a place to be themselves and meet like-minded individuals while surrounded by a beautiful, modernized space."
Not only did Ismael feel like this, but so did Greg Fenves, Emory University's President! Fenves states that the University's "goal is to improve the Emory experience and live up to our shared values — creating a campus community that is supportive, inspiring, and life-changing for all who learn and discover here."
Awesome! What an amazing answer to our first question… but there are still a couple more, such as: "What was wrong with the old spaces in the AMUC?"
Well… nothing! The AMUC spaces were recently renovated in 2021, having their carpets replaced, new furniture installed, and paint refreshed. Knowing that the Cox Hall project would take several years, the AMUC spaces were renovated to ensure that underrepresented students were welcomed and had a home away from home.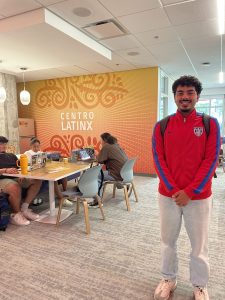 These new spaces are larger, more functional, and equipped with brand new staff offices to be co-located within the identity spaces, giving students more access to the staff members.
When speaking to Abby Russ (26C), the social media manager for the EBSU, she told me:
"When looking for colleges, I needed an institution that valued underrepresented students to another level. The 2021 renovations of the affinity spaces showed me that Emory truly cared, even before I stepped onto campus. Seeing brand new spaces with a tranquil ambiance that are incredibly beautiful, modern, and collaborative, especially as a student-employee, took Emory's care to a new level in my eyes."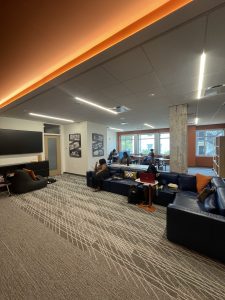 After speaking to these amazing student employees and seeing the spaces for myself, I thought these new spaces were an absolute necessity and truly added another dimension to Emory's student life. Allowing underrepresented students to feel at home on this campus will foster brighter minds, important conversations, belonging, and community justice.