Strong Personal Statements: Describe a time your perspective shifted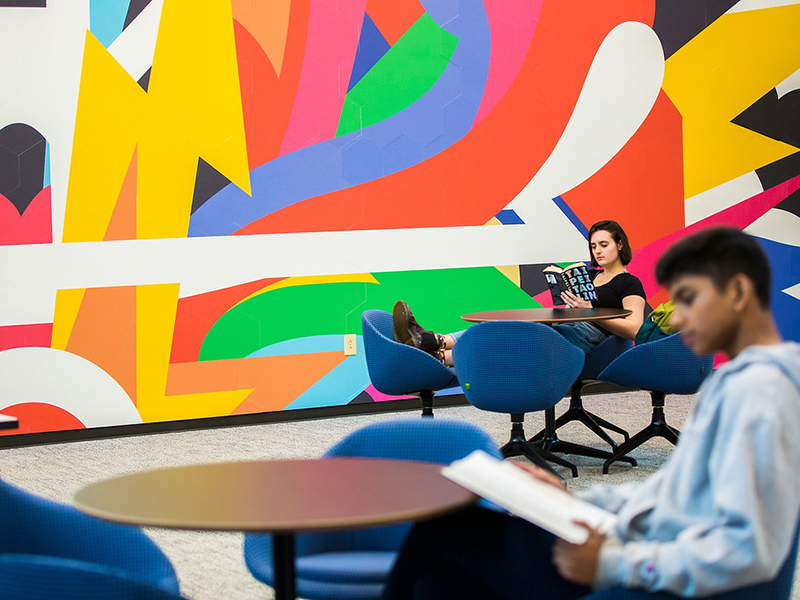 We're sharing exceptional personal statements from last year's applicants to illustrate that a good personal statement can be on a variety of topics, but ultimately, showcases the student's character, curiosity, and voice. These statements, written by students now enrolled at Emory University, were selected for many reasons, and we asked our admission staff to share what made each statement stand out.
This is Part 3 of a 5-part series on application writing; read Part 1 here, Part 2 here, Part 4 here, and Part 5 here.
Please describe the factors and challenges that have most shaped your personal life and aspirations. How have these factors helped you to grow?
When we are small, the world seems infinite. Personally, I believed that Germany was adjacent to Wisconsin until I was 8. But eventually, physical growth lends itself to a greater understanding of the world around us as we become exposed to truths of society. It was easy for me to justify my mom's long work hours and our pocket-sized apartment filled with black mold when I did not know that everyone else had something "better"—and for me, it never felt like I was worse off, it just felt different. My friend had blue eyes and a house. I had brown eyes and I got free lunch. But as I learned more about the world, I found that those differences became difficult to overlook as people grew up and closed their minds in order to conform to their roles in society. My mom's young age, financial status, and lack of a degree, as well as my lack of a second parent were all characteristics I saw in people who were portrayed to me as failures. It was a harsh reality to accept, because my mom was anything but a failure; she worked tirelessly, prioritizing my needs over hers and resigning herself to fast food jobs because she could not go to college while supporting a newborn. She grew up much faster than any 20-year-old should have to. And yet, for all her strength, we received looks of pity and degradation. But for all the vitriol, we steadfastly refused to let the judgments of other ruin us.
When my mother worked late, she left me with her oldest friends, Brian and Eric. They discussed everything—politics, philosophy, physics, beer; and for every question I had, they had insightful and honest responses, even when I demanded to know what was so special about Indiana Pale Ale when I was five. They inspired my passion for learning and taught me about the world while my mom worked to make sure we still had a home.
Brian was a chef. Most conversations happened while he sautéed mushrooms or julienned peppers. Years passed, and on the night he made risotto, I stood in the kitchen and asked about welfare. I knew my mom and I had it, but I failed to understand the negative connotation surrounding it. They explained that people often have misconstrued ideas about welfare; they become close-minded to the lifestyles and perspectives of others as they adhere to their own confining positions as members of society. This made sense, but it did not seem fair, particularly after school that day.
"Today a girl laughed at me because we have welfare," I mumbled, shifting uncomfortably. "She said her mom said my mom shouldn't be in the PTA if she can't even come to meetings because she's working."
Brian and Eric exchanged heavy glances, but I rambled on, voice shaking as I realized at the same time as everyone else in the room that this incident had affected me more than I initially thought it had.
"My mom works really hard. For us. To keep us safe and fed and okay. They don't get to say she isn't doing enough when she's trying her best."
They hesitated the way adults do before having serious conversations.
"Kiddo—there are a lot of things about the world that aren't fair. This is one of them," Brian started. "That girl and her mom try to tear down people like you and your mom because they have no perception of how hard you two work to be where you are. They won't try to understand because they don't want to. And that's not on you, that's on them."
And I understood. I knew that my mom and I worked hard. Welfare did not make me anyone's inferior; instead, it taught me about perspective. People are quick to judge what they do not know or understand, because empathy is not indoctrinated in people as well as derision and hatred are. Empathy and morality are traits that I believe take priority over any other; I care about how people treat each other, because I have seen the damage that results when people become too self-involved to care about how their words affect others. The best way for me to inspire that empathy is through arts and humanities. Brian and Eric helped cultivate my passion for learning about people and for evoking emotion within them to form meaningful connections, and whether it is through art, literature, or human sciences, I want to be someone who can open people up to different perspectives, and I want to do it by learning as much as I can so that I have something to give back.
Feedback from Admission Staff
As we read applications, each student has a team of admission staff assigned to their file to review it and assess the student's potential. The staff responsible for this student's file had this to say about the personal statement:
At Emory, a staple of our university culture is community. This essay shows how encouragement and community can be an inspiration to move forward. In this profession, we recognize that students experience a myriad of challenges. The humanization in this writing reminds the reader that students come to college with past experiences that have shaped them. College is an opportunity for self-discovery and defining your own voice.
Essay writings and extracurricular involvements allow admission readers to see how students will show up in a university community. Will the student be involved? Will they support their community members? Will the student challenge community norms for the betterment of everyone? These questions are valuable to the review process. In this essay, we see those questions come to life. We know that this student could be an example of these things in our university community because it was displayed to them and impacted their life.
Don't hesitate to connect with us by posting a comment to this blog, tweeting us @emoryadmission, or emailing us at admission@emory.edu. We look forward to hearing from you!