The Impact of COVID on College Admission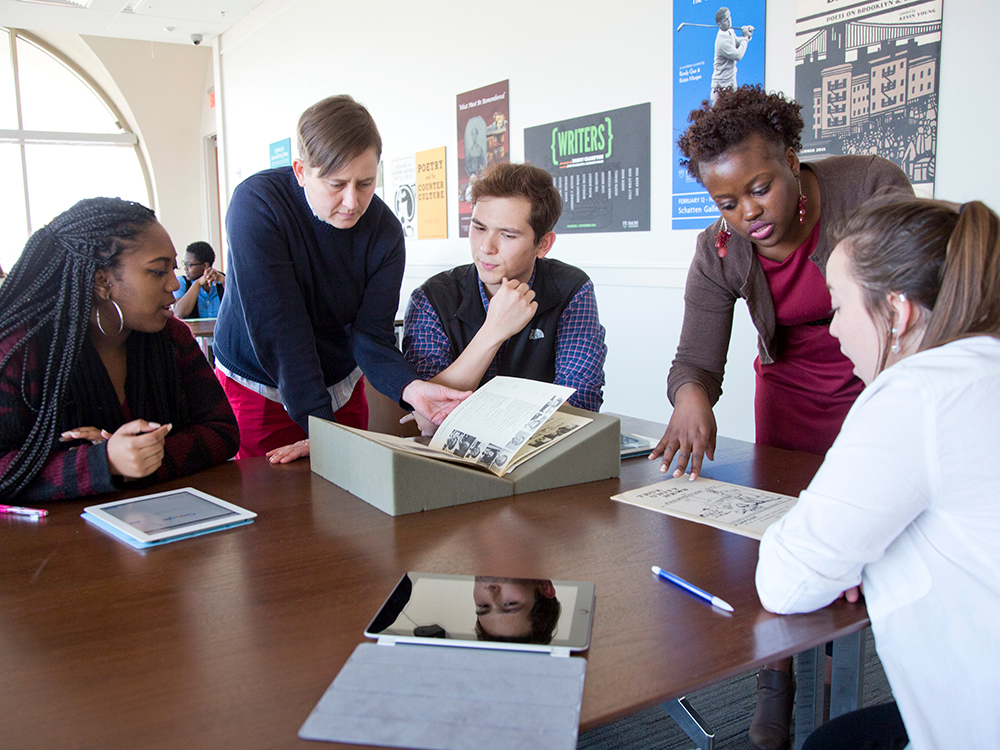 We made it. We have reached the end of an academic school year that required a lot of patience, grace, strength, and perseverance. 
Last spring, school leadership, staff, teachers, and students were filled with worries, anxieties, and stress about the looming academic year. High school seniors who were considering an undergraduate education were faced with planning for the next chapter of their lives without knowing what the college admission process would look like.  
On the administration side, school counselors were thrust into a 24/7 role, as they fielded questions from students, parents, and caretakers who were worried and anxious about the process of applying to college under circumstances that were unfamiliar and unpredictable. In an informal survey of school counselors by the Emory University Office of Admission, a majority of respondents said that they were having more frequent meetings with parents and students (virtually) and started their post-graduation plan discussions with students earlier in the year due to the increased uncertainty around the college admission process. Traditional office hours morphed into phone calls, texts, and emails at all hours, including on weekends.  
Similarly, in higher education, college and university admission offices were realizing that they needed to rethink established admission processes and look for new ways to support their high school counselor partners. Processes were revamped to provide a deeper connection and more hands-on support.  
The Pandemic Response: Treading Water
Last summer, as the Emory Admission Office realized that the pandemic was going to have an impact on the admission cycle for another several years, they sprang into action, adapting the process to meet the circumstances. Like many other colleges and universities around the country, the Emory Admission teams gathered for roundtable sessions to research markets, collect data, and make informed decisions about admission processes in the midst of a global pandemic.  
"There was a lot of treading water, but we knew that our priority had to be our future students' wellbeing," said Mark Butt, Director of Undergraduate Selection at Emory College of Arts & Sciences. "We wanted to assure them that we understood they needed to have the space to be there for their families and communities first, before having to worry about college admission." 
As a result, many colleges and universities revised their admission requirements. For example, last fall, COVID forced the closure of standardized testing sites across the country, leading many schools to adjust their admission requirements to include a test-optional policy.  
According to the Chronicle of Higher Education¹, last summer around 600 colleges announced they would not require test scores for the high school graduating class of 2021, and Emory University was among them, announcing a test-optional policy in the summer of 2020, which will remain in effect at least through the 2021-2022 admission cycle.  
In the informal survey of school counselors by the Emory University Office of Admission, test-optional was cited as one of the most common stressors for high school juniors and seniors. But what Travis Culver, Director of Admission at Oxford College of Emory University, wants school counselors to emphasize with their students is that test scores are just one part of the admission formula. "Test scores are not a chapter in your story; only a subheading," Culver said. 
Navigating the College Admission Landscape 
As high school counselors begin having discussions ahead of the next admission cycle with juniors and seniors, Culver and Butt want to offer five tips for navigating the changed admission landscape. 
Take the Virtual World Seriously

– A top concern among students noted by school counselors in the informal Emory University survey was having to choose a college before visiting. However, the pandemic forced colleges and universities nationwide to expand their virtual offerings. Encourage your students to take advantage of virtual visits, panels, and workshops to learn more about the colleges they're interested in. In some cases, these virtual options include more robust offerings than an on-campus visit. Assure your students that it will not count against them in applying to Emory University if they cannot visit in person.

Your Application Is Your Story

– The past year was difficult for many students for myriad reasons; Culver says encourage your students to share how they met these challenges with grit, resilience, and perseverance through a powerful personal statement or essay.

Diversity and Accessibility 

–

 

The benefits of a test-optional policy are far-reaching, both for students and for colleges and universities. For students, the application process for undergraduate programs becomes more equitable and accessible. School counselors can use this opportunity to recommend a certain college or university to students they may not have before.

Develop Academic Excellence

– With test scores being less of a determining factor for students' college acceptance, admission officers want to see how a student made the most of their high school experience by taking advantage of other in-school opportunities. For example, did the student enroll in courses or partake in extracurricular activities over the past year that align with their interests and demonstrate their ability to excel?

It's Never Too Early to Talk About Money

 – As the pandemic continues to make an impact on parents' finances, the earlier students know how much it will cost to attend college and the resources that will allow them to obtain scholarships or financial aid, the better. Butt suggests using 

https://myintuition.org/

.

 By answering a few short questions, students will get an accurate estimate of cost of attendance, based on real financial aid packages offered by Emory.
Don't hesitate to connect with us by posting a comment to this blog, tweeting us @emoryadmission, or emailing us at admission@emory.edu.
---
¹https://www.chronicle.com/article/the-new-enrollment-playbook