Most Relevant Instagram Accounts for Emory Students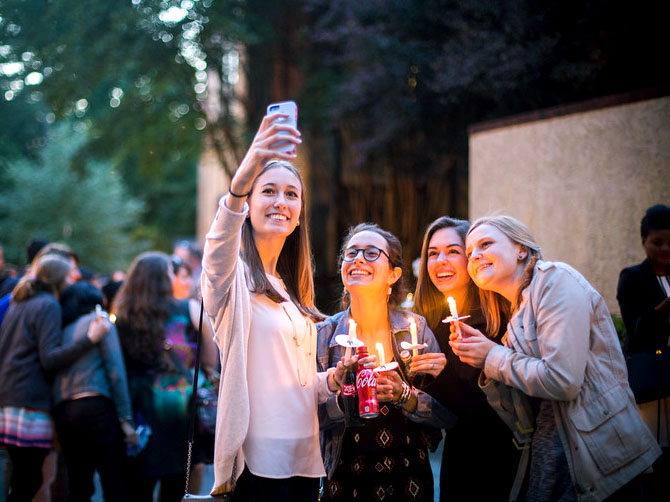 *Content on these Instagram pages does not reflect the opinion, insight, or endorsement of Emory University. This blog is student written in hopes of giving an honest insight into student life at Emory University.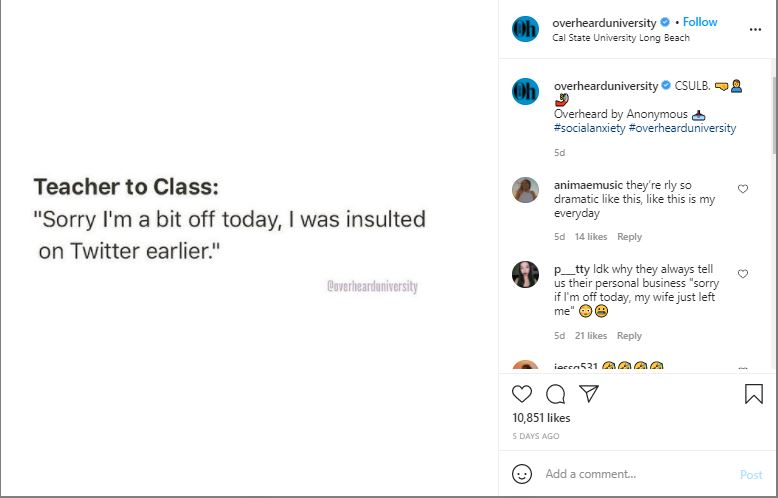 You've probably seen an overheard something account on your explore page. They run on submissions from followers so you could DM them and have a moment of fame! Reading the crazy stuff students and professors say at colleges all around the world creates a sense of unity.
A shameless plug–but go follow them! We let you know when we publish fun new articles, post cute female empowerment graphics, funny jokes, and pictures of our amazing team! Follow to join a community of women who support one another. 
The wonderful @emorycrushes magically appeared last year and has brought out the inner Sherlock Holmes and Nancy Drew in all of us. Emory students DM the account a description of their crush who they had a brief interaction with. The anonymous owner then adds a clever caption and the followers start to tag who they think fits the description. Quick! If you're not already–go follow them, and DM them ALL of your crushes.
This one posts everything on Emory greek life. It's the kind of thing where if they make fun of everyone equally it's ok right?? They include everyone from sororities to fraternities to people not in greek life and even OFSL. They keep it very relevant with recent memes and current events in the Emory greek life world.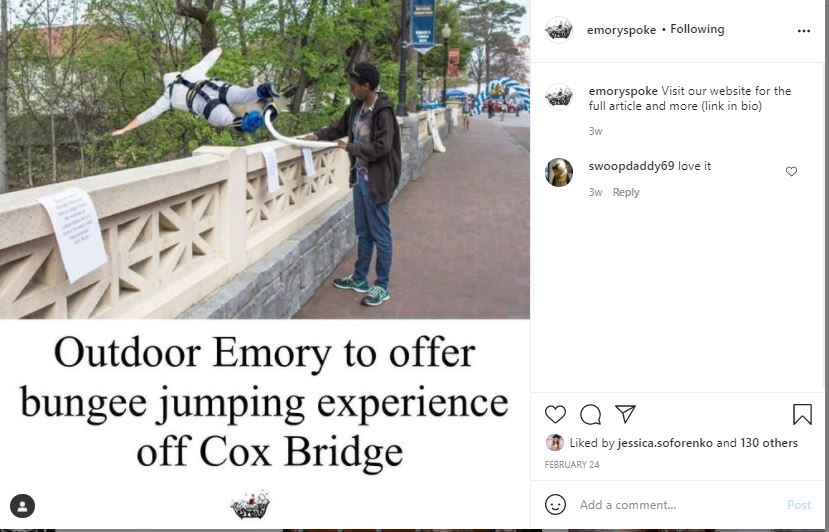 Even though we're still recovering from the @emoryspoke epic prank, still give them a follow. The Emory Spoke is "the official humor magazine of Emory University." In the fall of 2019, they posted a video that looked like an announcement for Lizzo to perform at the homecoming concert but then ended with a joke about the legendary frat boys from 2011 who created "The Emory Anthem". (Before you follow any of these accounts, please go watch this music video!)
You can pretty much guess what kind of quality content this account posts by their name. They make fun of every type of student and hit every relevant Emory topic: popular Emory student hangouts, professors, classes, food, greek life, and just about every stereotype. Follow for some occasionally funny but very relatable posts to tag your friends in.
Mia Epstein 22C 
Marketing
Atlanta, GA
This article was originally published on the Odyssey website. It has been republished here in-full with the author's permission. Read the original article by visiting: https://www.hercampus.com/school/emory/9-most-relevant-instagram-accounts-emory-students
Don't hesitate to connect with us by posting a comment to this blog, tweeting us @emoryadmission, or emailing us at admission@emory.edu.