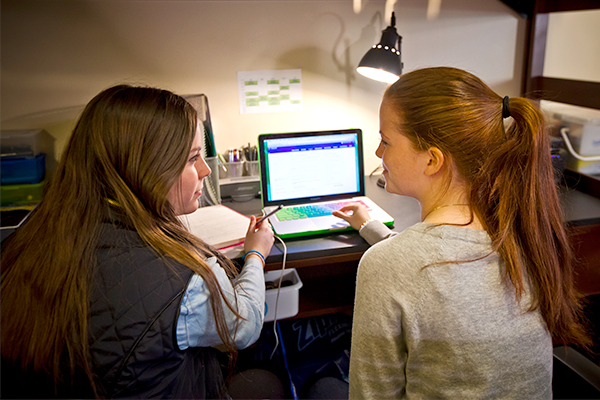 We're sharing exceptional personal statements from last year's applicants to illustrate that a good personal statement can be on a variety of topics, but ultimately, showcases the student's character, curiosity, and voice. These statements, written by students now enrolled at Emory University, were selected for a multitude of reasons, and we asked our admission staff to share what made each statement stand out.
This is one of a 5-part series on application writing; read Part 1 here, Part 2 here, Part 3 here, and Part 4 here.
Some students have a background, identity, interest, or talent that is so meaningful they believe their application would be incomplete without it. If this sounds like you, then please share your story.
I never truly realized the gravity of cancer until I turned sixteen. It had been an abstract term that had been associated with me since I was four, when I was diagnosed with leukemia. Nine years later, I had survived and beaten it. But, I couldn't take credit for that victory. It was a victory for my parents, who had never left my bedside or stopped praying for me. It was a victory for the doctors and nurses who had cared for me. But it truly wasn't mine, even though I wanted to pretend it was, I hadn't done more to fight cancer than simply exist, to be honest. And so, I never paid cancer much attention, even though everyone around me did.
As I grew up, cancer never was a topic of discussion in my household. Questions about my stints in hospitals were met with simple, evasive answers, and eventually, I forgot about the parts of my life spent in a hospital ward. The only lingering effects cancer seemed to have on me were biannual visits to the hospital to confirm my wellness. These visits appeared redundant, but they got me out of school for a day and as a result, no questions were posed. When my parents finally discussed the reason behind my trips to the hospital with me as I turned thirteen, I chose not to recognize the gravity of the situation. I didn't want the burden of cancer to cast a shadow over the life I was content with.
My attitude regarding the matter changed when I picked up a paperback – Siddhartha Mukherjee's The Emperor of All Maladies: A Biography Of Cancer. I was shocked at how cancer was considered a death sentence for patients only a short while back, and many forms were just as deadly today as they were decades ago. I thought about my "victory" against cancer and wondered how many battles had been lost to set up that single win.
Finishing the book drove me to pursue any opportunity I could to get involved with cancer research. I found a laboratory in my hometown, and set to work analyzing proliferation indices and immunostains. My work was just as exciting as I thought it would be, and the long summers in the lab passed by quickly before I could fully grasp the magnitude of what I was doing. That changed when I started volunteering in an oncology inpatient unit.
Volunteering at the inpatient unit was completely different from my previous laboratory experience. There exists a hardened sense of reality in the ward that no amount of statistical analysis can reveal. I was able to relate to the patients and their struggles and understand that the deep cultural and societal ties of these patients couldn't be captured through numbers. I learned that there were truly two aspects of what cancer was about: the medical as well as the human.
Growing up after my ordeals, I had always wondered why I was unlucky enough to suffer from cancer; not because they were painful, but because they brought me unnecessary concern and attention. Upon turning sixteen, entirely new dimensions of the disease were exposed to me, depicting families that struggle with disheartening relapses, and doctors who dedicate years of tireless research to help save lives. Cancer lost its abstract feeling and became more tangible for me. Volunteering experiences have taught me that battles with cancer aren't easily won. But two summers of work at the Pediatric Cancer Laboratory have given me a different message: that these battles can be and will be won. I wasn't able to contribute much to my original battle against cancer, but now, I look to play a bigger role in the battles of the future.
Feedback from Admission Staff
As we read applications, each student has a team of admission staff assigned to their file to review it and assess the student's potential. The staff responsible for this student's file had this to say about the personal statement:
My favorite essays are the ones that stick with me days (or weeks) after I have read them, and leave me with a new piece of information or perspective on a topic. This piece of writing is a perfect example of that. This essay was very different from the essays I typically read. This student explains overcoming cancer (which is an amazing victory!), but since they were so young when it happened, they do not feel like they are able to truly "own" this part of their story. As this student grew older and understood the battle they had overcome, they wanted to learn more about cancer and give back to other people affected by it in the future. It was a unique, mature, approach to such a heavy topic.
Don't hesitate to connect with us by posting a comment to this blog, tweeting us @emoryadmission, or emailing us at admission@emory.edu. We look forward to hearing from you!