Strong Personal Statements, Part 4: Use Accomplishments to Convey your Interests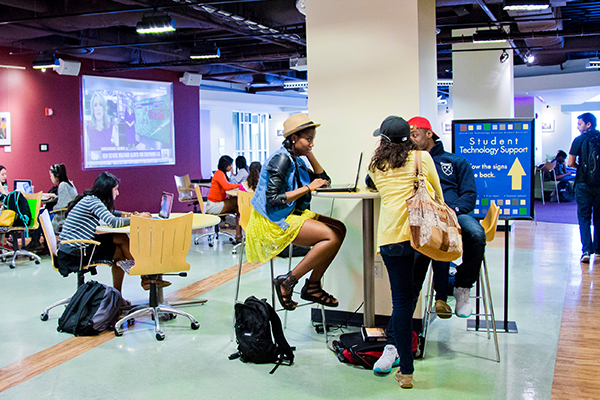 We're sharing exceptional personal statements from last year's applicants to illustrate that a good personal statement can be on a variety of topics, but ultimately, showcases the student's character, curiosity, and voice. These statements, written by students now enrolled at Emory University, were selected for a multitude of reasons, and we asked our admission staff to share what made each statement stand out.
This is one of a 5-part series on application writing; read Part 1 here, Part 2 here, Part 3 here, and Part 5 here.
Discuss an accomplishment, event, or realization that sparked a period of personal growth and a new understanding of yourself or others.
I'm waiting in an air conditioned, mesquite smelling, leather booth restaurant, excited to hear about my supervisor's trip to Malawi. She arrives and we sit down. We order lunch and talk a little about her project. I'm mid-sentence when she cuts me off. She has something to show me. She reaches into her purse, pulls something out, sets it on the table, pushes it across. It's a stack of pictures. I go through them one by one, but when I get to the last photo I stop. My vision blurs and I have to put the pictures down.
It was a man standing in front of a wooden paneled door, holding a sign that read, "We are open." On the door behind him was a plaque: The Tony Bradshaw* Library. I couldn't fathom it. Tangible recognition of all the work I'd done since Kindergarten. Not just some certificate. My name on the door of a library that will change people's lives halfway across the world.
I started as a Daisy Scout in Kindergarten, and for years my mom begged me to quit. "It's just too much with everything else you have going on." But I had the Gold Award in my sight, and I'd known what my project would be ever since I heard the words "book famine" in an NPR op-ed piece about Good Steward Global Initiative. I had heard about food famines, but never a book famine. The more I researched it, the more I appreciated the appropriateness of the phrase. People all over the world hunger for knowledge and literacy but lack the resources to satisfy their yearnings.
I reached out to Good Steward and offered to create a club that raises funds, collects books, spreads awareness of the importance of reading, and stimulates people to take action. I'm not sure how much the directors of Good Steward expected of me, but plunged headlong into the cause. Three years later, we've raised over $8,000 to establish new libraries. All my work culminated in an opportunity for me to travel to Africa with Good Steward the summer before my senior year.
When I look back on it now, my most vivid memory from that trip sees me sitting on the ground inside a plaster-walled, thatched-roof, dirt-floor library, reading a book to a group of children. I pause to take a breath and scan the room. Each and every child is beaming. I see that sparkle in their eyes, that inspiration sparkle, that sparkle of happiness. A simple story time, something my dad and I did every night when I was their age, is like Christmas morning for them. That sparkle reaffirms everything I have been working towards.
I learned multiple lessons on that trip. For the children in that library, education is a privilege. For me it was something taken for granted. I also got to add the final piece to the puzzle, to create the full picture. I'd heard that a library could turn a child from Malawi into a college graduate, but I hadn't gotten to see it. I hadn't gotten to feel the overwhelming pride and gratitude that comes from that sparkle. Now I have, and I can't stop feeling it myself.
*Name changed.
Feedback from Admission Staff
As we read applications, each student has a team of admission staff assigned to their file to review it and assess the student's potential. The staff responsible for this student's file had this to say about the personal statement:
There is a sensibility about the essay that allows you to understand the level of detail the student pays attention to. You quickly see that there is a fine tension between humility, service, drive, and tenacity with this student. The student takes on an issue, in this case "book famine", and understands that they can't let that just sit on the surface of existence. A commitment to go deeper on an issue is clear. The author's opinions on the matter, and their values sentiment, are clear as well. Finally, the level of reflection shared at the end is insightful, as it leaves the reader understanding there is much potential in this student. The best of them is yet to come.
Don't hesitate to connect with us by posting a comment to this blog, tweeting us @emoryadmission, or emailing us at admission@emory.edu. We look forward to hearing from you!