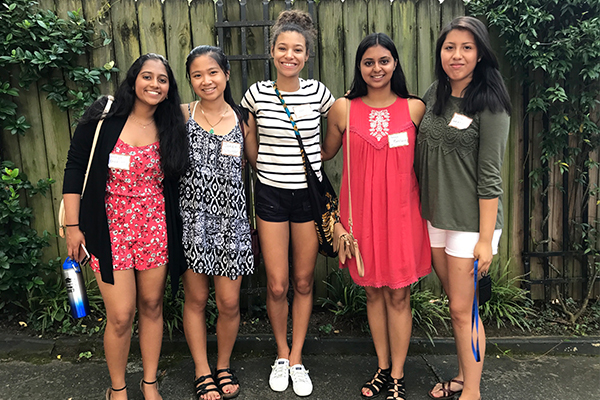 A smile widens on my face as I scroll through the countless pictures on my phone and recount the many happy moments from freshman year. My first year at college was full of thousands of memories, hundreds of places in Atlanta, and lots of friends all revolving around Emory University. I've learned many life lessons from classmates and professors that will guide me through the rest of my time at Emory and out into the world beyond.
Academically, I've learned to take advantage of all of the resources Emory offers (including mentoring sessions or Epass tutoring), because there is always someone to help with challenging coursework. Through these sessions, I've created bonds with tutors, professors, and all my fellow classmates. I love that students at Emory value collaboration and not competitiveness.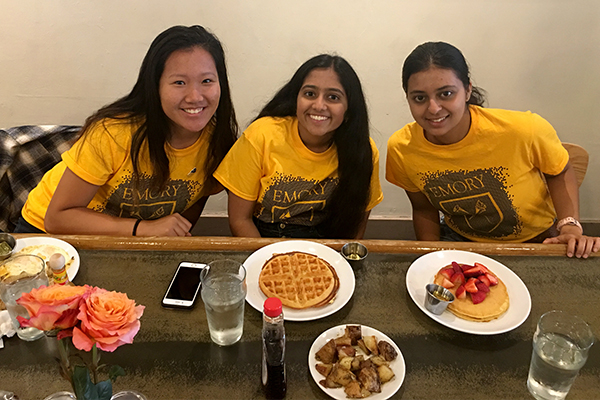 I've also had the ability to embrace the spirit of a liberals arts education by taking classes that aren't aligned with the pre-medical track. My first semester, I took a freshman writing course called  "The Rhetoric of Drugs" where we investigated the role of drugs in contemporary society and media. I learned that we, as a society, need to understand that drugs are often used as escapes from mental and physical pain. The information I learned in this class will help me understand and sympathize with future patients undergoing similar circumstances.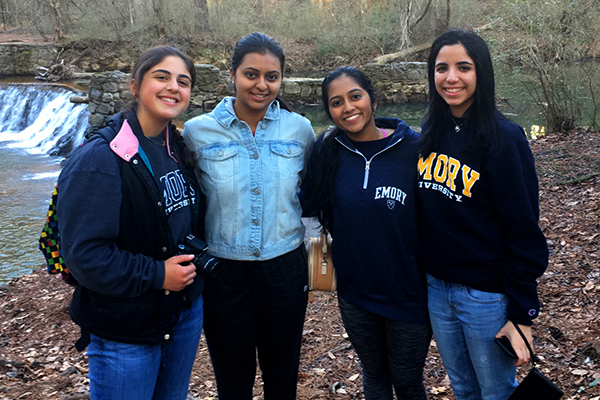 In terms of extracurriculars, I was amazed by the number and variety of clubs and organizations that Emory offers: dance teams, volunteer clubs, pre-medical clubs, study abroad organizations. There is surely a club that will interest everyone. Eager to diversify my interests, I became a part of many different clubs this past year including being a member of the Residence Hall Association (RHA) and the Emory Undergraduate Research Journal (EURJ), and I also volunteered at the Winship Cancer Institute. Through these clubs, I've met inspiring seniors, learned how to take on leadership roles, and worked with other executive board members to successfully plan events.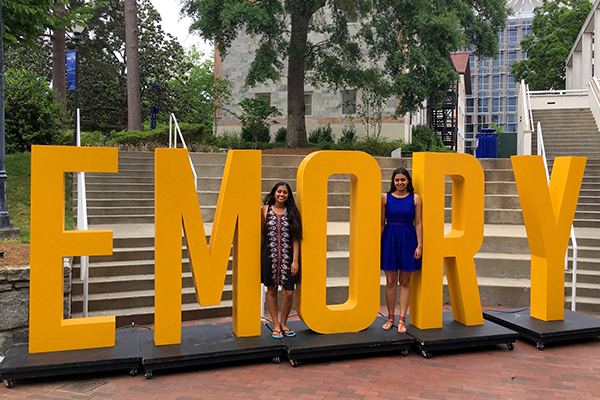 In my social life, I've met many interesting people from multiple countries and various walks of life. I look forward to meeting many other classmates in the next three years, because Emory's population is made of passionate, diverse individuals. In one of my science classes, the professor asked us to share our majors and career aspirations with our classmates. Many students were majoring in biology or chemistry and on the pre-medical track, however, I was amazed by their career aspirations. Some students wanted to "set up free clinics in developing countries" while another intended to "create a global female empowerment program as a gynecologist". Emory students really embrace making a difference in their community and creating change in the world. It excites me that every year, during my time at Emory, I will have classmates that I get to meet and continue being inspired by.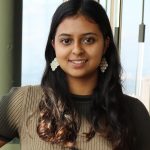 Amulya Marellapudi
Valley Cottage, NY
Biology Major & Global Health Minor
Don't hesitate to connect with us by posting a comment to this blog, tweeting us @emoryadmission, or emailing us at admission@emory.edu. We look forward to hearing from you!