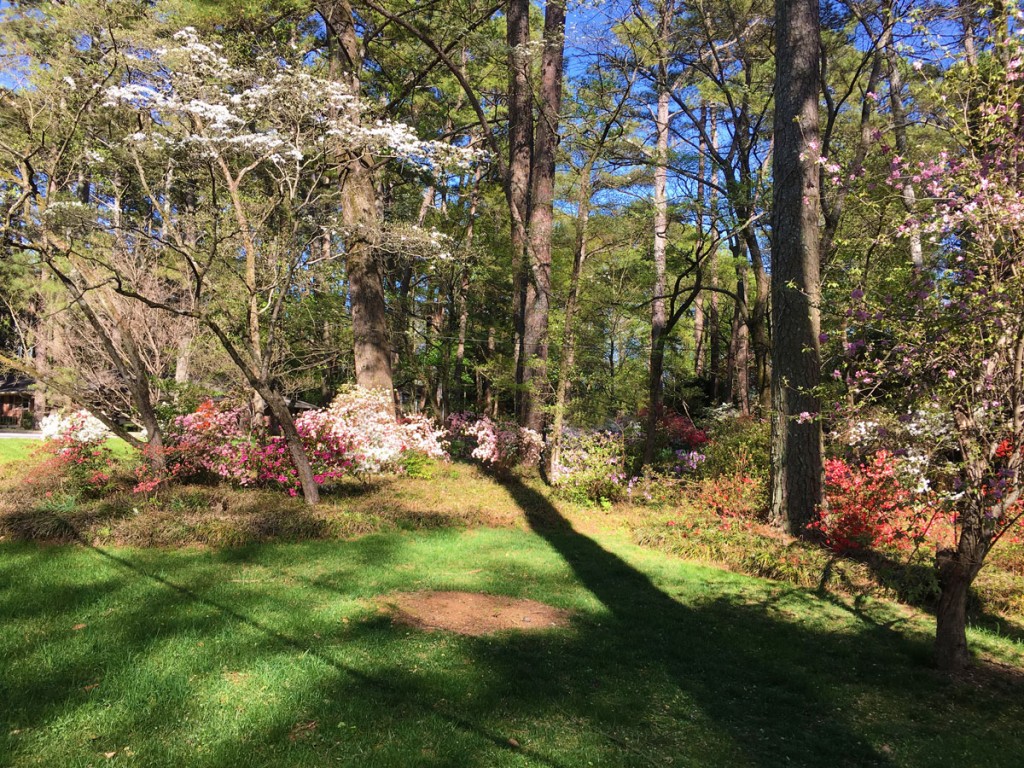 Last April we took some time to share about highlights literally right around the Emory College Atlanta campus. It was so well received, we thought why not share it with you again! So here you have it, place to go, things to see, and places to eat, all within 5 miles of our campus, broken down by radius to our office.
Spring is in full swing here in Atlanta and we are excited to welcome families, all at various stages of the college search process, to the city and to campus. One of the largest contingencies of our visitors are, of course, high school seniors that are exploring whether Emory is the place they want to call home for the next four years. Our city is very proud to be a destination  for college students. In fact, the Atlanta Journal Constitution recently called Atlanta a higher education capital, and cited a report from the Atlanta Regional Council for Higher Education "listing 57 colleges and universities in the metro area, with more than 250,000 students—one of the largest concentrations of its kind in the country." So let's talk about some of the many reasons students are choosing Atlanta for college!
If you are looking for a foodie scene, great music, booming businesses, culture and diversity, thriving arts, a growing film industry, or a sustainably-minded community, you can find it all in Atlanta. Combine all of that with our sense of Southern hospitality and the fact that we are the fifth greenest city in the country, according to real estate gurus at CBRE, and you can see why we are such a unique place!
Emory's location in the picturesque neighborhood of North Druid Hills makes for easy access to all these perks. Let me give you a snapshot of the campus' proximity to just a few of the Atlanta greats:
Within a 1 mile radius of Emory:
Lullwater Park & Hahn Woods – These two adjacent sites comprise a 185-acre forested nature preserve that includes Candler Lake, walking and jogging trails, waterfalls and a 210 foot suspension bridge.
Fernbank Museum of Natural History – This award-winning museum features the largest dinosaur skeleton ever classified, an IMAX theatre, and a variety of exhibits about the planet with a mission to instill greater environmental sensitivity.

Within a 2 mile radius of Emory:
Virginia-Highland – This neighborhood is considered one of Atlanta's hidden gems with its historic bungalow-lined streets, local restaurateurs and artisans, and its many popular festivals.
Decatur – While it's technically a small city, its small town vibe makes Decatur the perfect place to spend a weekend day. It's been named a "foodie haven" by the likes of Southern Living and Garden & Gun, but its prices makes it easy to eat your way across the world in its town square full of culinary diversity.
Within a 3 mile radius of Emory:
Piedmont Park – This 189-acre park is one of the largest in the city and includes a dog park, a skate park, baseball fields, volleyball courts and a track, and one of the best local farmer's markets.

The Atlanta Botanical Gardens – This 30-acre plant sanctuary includes rose gardens, an orchid center, an edible garden and bar, and the famous Storza woods with its canopy walkway. Right now the garden is welcoming the arrival of spring with a variety of garden and season-inspired events.
Ponce City Market – This 2 million+ square-foot building has been a staple of Atlanta history since it was built in the early 1900's, having served in many roles, including the Sears, Roebuck and Co. headquarters and the Atlanta City Hall. The Atlanta community is all abuzz about its recent reopening as a mixed-use development centered on a food hall with an impressive culinary lineup. (See our January 2016 entry for more details!)
Within a 4 mile radius of Emory:
The Fox Theatre – The Fox Theatre has been an intrinsic part of Atlanta's culture and the city's work to promote the arts since its construction in 1928. It is regularly recognized for its excellence in the arts by the likes of Billboard, Pollstar, and Rolling Stone magazines and is consistently ranked as one the top three theatres in North America. It hosts more than 250 shows and a half a million visitors each year!
Krog Street Market – Housed inside a renovated 100-year-old factory warehouse right around the corner from the eastside trail of the BeltLine, accessibility, creative investors, and culinary craftsmen have made this one of the most popular Atlanta destinations.
Within a 5 mile radius of Emory:
The Georgia Aquarium – This is the largest aquarium in the Western Hemisphere with 10 million gallons of fresh and marine water and tens of thousands of animals.
The World of Coca-Cola – Whether or not you drink Coca-Cola as much as we do here in Atlanta and at Emory (fondly nicknamed the "Coke University" in honor of its intertwined history with the Coca-Cola Company), you'll learn something new about this global brand that calls Atlanta home.
The High Museum – This famous museum, considered the leading art museum in Southeast, was founded in 1905. Quick tip—be sure to check with your bank about free museum weekends! Almost all banks designate a certain weekend each month during which their clients can gain free admission to Atlanta arts venues by showing their debit or credit card with the bank name.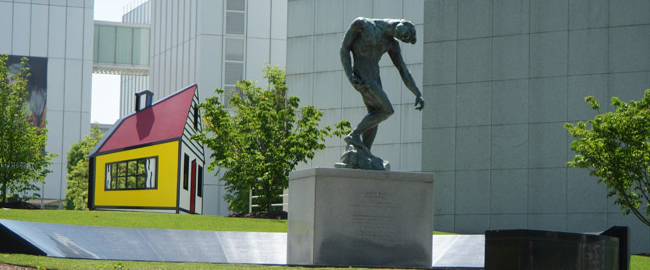 Whether it's your travel plans or purely a yen for better weather that brings you to Atlanta and Emory University this month, we hope you take some time to get to know our city and culture. You'll be glad you did! And if you're looking for some events to make your visit even more memorable, we recommend you look here at what's happening around Atlanta.
Photos courtesy of Fernbank Museum, Piedmont Park Conservancy, Fox Theatre, and Woodruff Art Center.

Don't hesitate to connect with us by posting a comment to this blog, tweeting us @emoryadmission, or emailing us at admission@emory.edu. We look forward to hearing from you!
Save
Save