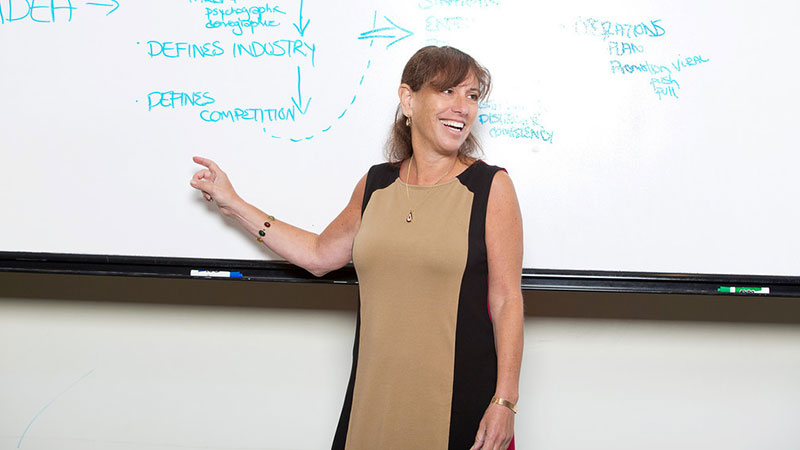 We invited a few professors from Emory College to share more about themselves, their program, and what they love about their jobs as professors. Because choosing a college is about finding a community of people who will challenge you both inside and outside of the classroom! Professor Hershatter, BBA Program Director, shared this:
What do you teach at Emory?
I teach entrepreneurship every fall to BBA students. In my class, students start with a concept for a new business and finish with a pitch and complete business plan. In going through the process, they engage in customer discovery by surveying prospective users of their product or service, talk to industry people about operational and issues like procurement and distribution, and at the end, pitch to real entrepreneurs as judges. If I have done by job correctly, when they are done, they fully understand the complexities of launching a venture but are also excited to do so!
I am also fortunate to have the opportunity to teach an entertainment senior seminar every spring, which is open to all but caters to students in the BBA Program and in Emory College majoring in Film and Media Studies. This course is really a speaker series, and one of my greatest joys is having former students come back to talk about what they do.
Why do you love teaching at Emory?
I love the energy and enthusiasm that students bring with them to the classroom! I have taken the liberty of focusing my teaching on two areas that are very exciting to me and I think the topics draw some of the most interesting and creative students enrolled at Emory. In every class, I learn as much as I teach, but in entrepreneurship I am especially grateful that student ideas force me to stay on top of cutting edge technologies and evolving market demands.
Who's the coolest guest speaker you've had in class?
I have had so many great speakers and I have never had an alum refuse to come back and share his or her story with the class. If I have to pick, I would probably say that from a student perspective, my two coolest speakers would be Emory College alum Michael Dubin, founder of Dollar Shave Club who came back as the keynote for my first Emory Entrepreneurship Summit, and BBA alum Scott Budnick, who was executive producer for the Hangover movies and has returned to speak to my students at least a dozen times.
What inspires you to keep teaching?
Our alumni inspire me. I have multiple opportunities to interact with our graduates each week, and I could not be more proud to have their names affiliated with ours. Each one has a story to tell about a professor who made a difference in his or her life. Whenever they talk about an amazing Business School professor who changed the way they think about the world, I am reminded that our impact is profound and enduring. I try hard to live up to that responsibility.
What's your favorite spot on campus?
We have a room in the BBA Program Office that I just helped renovate into a design-thinking lounge, so I am very enamored of that. However, I will always love Lullwater Park and have run countless miles on the trails there.
Learn more about Andrea and her work here, or watch some of her videos: Millennial Women in the Workplace, and The Hobbit—Becoming a Leader.

Andrea S. Hershatter
Sr. Associate Dean, BBA Program Director
Hometown: Atlanta, GA

Don't hesitate to connect with us by posting a comment to this blog, tweeting us @emoryadmission, or emailing us at admission@emory.edu. We look forward to hearing from you!