Choosing Where to Apply: How to Find the Best Fit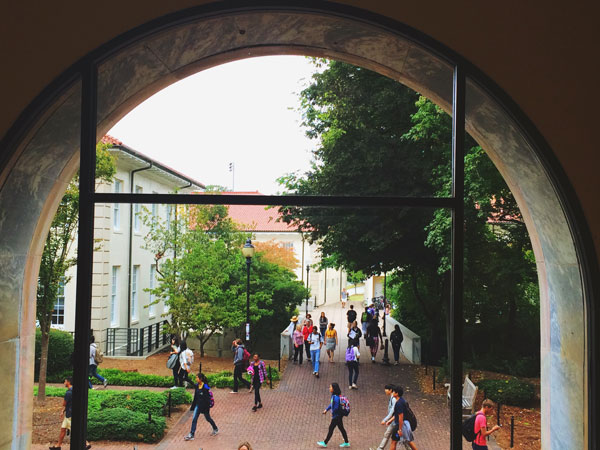 This is part 1 of a series series on how to choose where to apply to college. We asked three admission staff to share their best advice—and you will get a wide range of practical, fun, and straight-forward insight. Read Part 2, Narrowing Down the List, and Part 3: Practical Advice and Resources.

Students are constantly told by college counselors, admission representatives, friends, parents, even brochures, that the college process is about finding the right fit. Some students swear the moment they stepped foot on campus they knew they found their home. And while it's nice to have one of those "Ah ha" moments, what if you are still searching for your perfect school?
There are five main topics to consider when applying to college to help find your best fit.
What do you want to study?
If you know exactly what you want to study, start researching schools that have those programs. For example, if you know that you want to be an engineer, start researching colleges that have strong engineering programs or technical schools.
Don't worry if you have no idea what you want to study in college yet. College can be about finding yourself, especially if you start looking at liberal arts colleges. Liberal arts schools give you so much freedom to explore different disciplines and they introduce you to fields of study that you may not have ever considered.
Student Size
Big, medium, small: consider what are the benefits to each and also what are the cons. Once you start thinking about the pros and cons, an ideal size will likely stand out (for better or worse).
Campus Culture
So many questions to consider here. What do the students do, and do you want to do it with them? Does everyone tailgate on Saturdays? Volunteer on Sundays? Are students hyper-involved? Is everyone at the school just like you, and is that what you want? Or do you prefer to be in a more diverse environment?
Location
Location, location, location. You're not just choosing a college; you're choosing a home. Schools often have relationships with their home cities / towns, and this can greatly affect the college experience. Some schools have an "urban campus," which means that the campus is in the heart of a city. You're going to see a lot more traffic and concrete than grass. Some are "suburban," meaning they are very close to a city but still have a traditional enclosed campus. Some campuses are "rural," which means you'll probably be spending more time on campus than off. These schools often boast strong communities since students are with each other so often.
Happiness
This is the most important part of the entire process! Are you going to be happy there? You won't remember the long walks in the snow to class, or the late nights in the library, or even the amazing fro yo in the dining hall. Great memories will originate if you are happy and you feel at home.
Yes, college is about rigorous academics and challenging yourself and sometimes it's about learning how to deal with failure. But college is also your first experience at adulthood, so make sure you have a positive first step!
Best of luck in your college search process!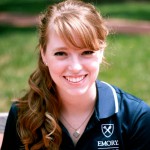 Madeline Clifton, 14OX, 16C*
Admission Counselor
Madeline Clifton is an Emory University alumnus. Hailing from Savannah, Georgia, she is the admission counselor for part of Fulton County in Georgia as well as the San Diego area of California, and the states of Nevada, and Utah. Visit the Contact Us page for a full list of staff territories.
Don't hesitate to connect with us by posting a comment to this blog, tweeting us @emoryadmission, or emailing us at admission@emory.edu. We look forward to hearing from you!
*Emory University uses these abbreviations to indicate graduation years. In this case, Madeline completed her first two years at Oxford College (OX) in 2014, and then received her bachelor's degree from Emory College of Arts and Sciences (C ) in 2016.
Save
Save
Save
Save
Save
Save
Save
Save
Save
Save