Choosing Where to Apply: Practical Advice and Resources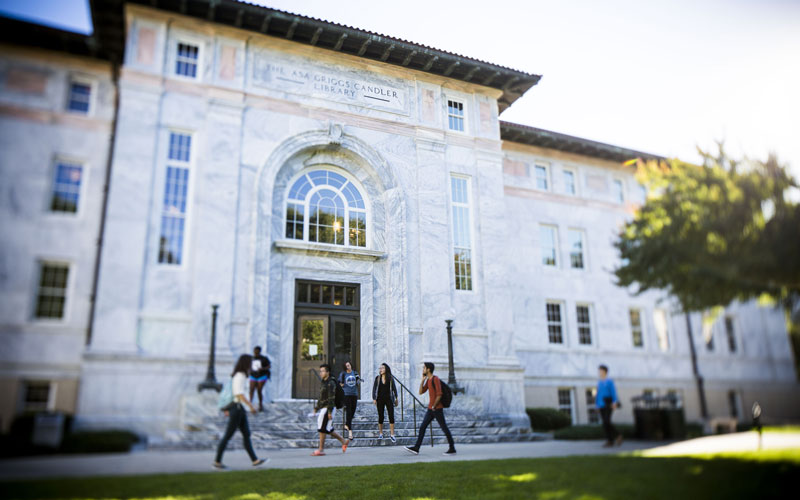 This is part 3 of a series on how to choose where to apply to college. We asked three admission staff to share their best advice—and you will get a wide range of practical, fun, and straight-forward insight. Read Part 1: How to Find the Best Fit, and Part 2: Narrowing Down the List.

There's been a wide range of great advice offered this week on the blog about how to create your list of schools and narrow it down. Today I'm just going to get real with you and share some practical tips as well as some resources that might help you along the way. Applying to college can be scary, overwhelming, and, let's be honest, expensive, too. But it doesn't have to be. So take a deep breath. Read through these tips. And realize that you are going to be A-OK at the end of this journey!
Let's get real: practical advice
You can have more than 1 "best fit" school
WHAT?! No way! YES! It's true. Whether you can't pick your own #1 top choice school, or you've been denied from what you thought was your #1 top choice school, remember that there are thousands of colleges and universities out there. Keep an open mind. There are probably 2 or 3 or even 5 schools where you would have a really great college experience! And this is OK! Make the best decisions you can with what you know now, and then give yourself some space to take a breather from the stress.
Don't apply Early Decision if you haven't visited a school
Applying Early Decision is a big deal, and you should only do it if you know that you know the school is the absolute, top choice, #1 best fit for you. This typically means you've visited the school in the recent past, got to talk to quite a few current students, and you know these people are a community you could call home. You are going "all in" on this choice, which is a really difficult (and risky!) decision if you haven't visited the campus.
Don't apply to more than 10 schools
For real. In fact, I think most students truly only need to apply to 5 to 7 schools, and 10 at the absolute very most. Just because you apply to more schools doesn't mean you are going to get the results you want. Plus, applying to college is expensive—of both your money and your time. Instead of taking the huge shotgun approach and applying to every possible school you might like, invest a bit more time and energy to narrow down your college list, and pick the handful of schools that you feel would really be great options for you.
Know your options; Use these resources
There are a ton of websites, forums, and books out there about how to find the best, most perfect, right college fit for you. Some of them are great. Some of them, maybe notsomuch.
Big Future
bigfuture.collegeboard.org This is a huge database of school info maintained by College Board. You can use it to search for schools based on those non-negotiable criteria you developed (size, location, majors, etc.) Select the criteria of your dream school, and see what school names come up in the search results. You may find GREAT schools that you didn't know about before that would really be a good fit for you!
Fly-In Programs and Travel Grants
If finances are an obstacle to visiting schools, contact the schools at the top of your list and see if they have any fly-in programs (where they usually pay for the airfare expenses). Schools may have programs for prospective students in the fall and/or admitted students in the spring. Some schools may also offer travel grants (where they can help offset some of your travel costs), again, for prospective and/or admitted students at different times of the year.
School websites
Even if you can't visit campus, school websites are a great resource to learn about programs, campus culture, and student life, too. Take the time to search around, watch the videos, and ask questions when you have them.
Application Fee Waivers
Talk to your guidance counselor at school about these. If you qualify for an SAT or ACT testing fee waiver, you probably qualify for application fee waivers, too. If your counselor is swamped right now, you can always reach out to learn a college's fee waiver policy.
Remember that the college search process is just one step along this great journey of growing into who you are. Don't forget who YOU are as a person, and what YOU want out of the process.
Best of luck!

Brandi Smith
Assistant Dean of Admission
Brandi Smith has been in the higher education profession for 13 years, including 2 years as a college advisor on the high school side. Hailing from Los Angeles, CA, she is the admission counselor for Louisiana and Texas. Visit the Contact Us page for a full list of staff territories.
Don't hesitate to connect with us by posting a comment to this blog, tweeting us @emoryadmission, or emailing us at admission@emory.edu. We look forward to hearing from you!
Save
Save
Save
Save
Save
Save
Save
Save
Save
Save