Scott is a Vice Dean of Admission here at Emory University and has been in admission counseling for 35 years. He's certainly counseled his fair share of students in the process of choosing where to enroll. Here, he takes a step back from the more practical advice and instead embraces a philosophical reflection on the importance of the decision you're making. Woven into the reflections are important thinking points for high school seniors to keep in mind as they consider their college choice opportunities.
Why I do what I do
Perhaps in my 35 years of working with high school seniors, I look forward to this time of year most of all. This spring ritual of selecting a college is an exciting time! How can one not want to share in the moment when a young person and a college say yes to one another?!
Twice a year, usually, after the two busiest moments in the annual admission cycle—fall recruitment travels and applications review—curious people ask, regarding my work life, "why do you do what you do?" Most approach this question with an honest curiosity, and I imagine some self-reflection on why they do what they do as well.
The world of work mirrors life; we follow interests, passions, and a desire to feel we are making meaningful contributions. I feel all these things when I think about the lives of young people and being able, perhaps, to make a small contribution to how they look upon their horizons. This is such a special time in life, this excitement of college—new people, new ways of learning, fresh perspectives on age-old questions, which each generation wrestles anew, finding depth and expansive meaning to this rare moment in life.
It is this wondering, pondering, wandering time in life that excites me and which I hope excites high school seniors on the cusp of making decisions about life and learning. To be part of this is why I do what I do.
What to consider: the 4 P's
When I chat with admitted students and their families about selecting a college, I remind them of the guide words which direct my inquiry into their applications initially. These words attempt to encapsulate the texture of their lives—the 4 P's as I call them:
Preparation—are you ready?
Potential—where can we help take you, lift you intellectually, socially?
Personality—who are you, do you know yourself?
Perspectives—why do you think?
I believe most every piece of a student's narrative is found in the depth of these words. And as you ponder your college choice, both its social and academic merits, I ask you to focus anew on two of the P's—Potential & Perspectives.
An enriched life ahead partly depends on the change a college community helps you find in the values behind these words. This moment when so many good people are willing to celebrate you, mentor and guide, support your new capacities to shed the absolutes in order to more fully embrace life's beauty, often found in the unexpected, the moments that are not overly defined and ordered. Are you ready for intellectual spontaneity?
Appreciating the Opportunity
We are fortunate in this nation to have an amazing variety of colleges, each affording different, unique experiences. For me, unique is only meaningful if you believe its resources and people will support and inspire your own ideas, while challenging you to think beyond what you imagine limits to be, whether intellectual or practical.
Are you ready to own an education, to ask it—and those involved—to help you bring forth your better self? As Thoreau penned, "there is no value in life except what you choose to place upon it and no happiness in any place except what you bring to it yourself."
Questions to Consider
As you think about the value of an education, and the values within an education, ask yourself and a college if, together, we will give you a clearer sense of self, the intuition to know where and when in life potential is ripe, and the confidence to exercise newly acquired critical-thinking, reasoning, communication skills. Will we, together, extend the vision to act, to contribute, to be solutions-oriented with life's challenges, and, lastly, to continue enjoying the power of curiosity.
Are you open to exploration? Are you ready to celebrate a higher education's capacity to celebrate your curiosity, your current perspectives, and to ponder in which new directions you will make gains? A college that feels a good fit to you should be ready to help you celebrate this moment in life where you are trying to think, learn, and inquire in more powerful ways than before.
We Celebrate You
You are an accomplished high school senior with a unique narrative. Let us all feel emboldened to celebrate your joy with learning and your promise for the future!
Why do I do what I do, they ask. It is simple, I say, capturing the spirit of possibility, learning that the imperfection between the tangible and intangible coexist for the transformation of the whole person.
Congratulations on high school graduation! May the celebration for learning and living a full life continue! Best of luck with your college selection! Welcome to the next chapter! May the college you attend be a place which cares greatly for your intellectual and personal welfare. Let me know if you would like to continue the conversation. Please feel free to contact me by email at sallen@emory.edu.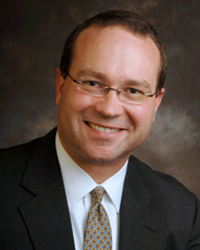 Scott Allen
Vice Dean of Admission
Don't hesitate to connect with us by posting a comment to this blog, following us @emoryadmission, or emailing us at admission@emory.edu.