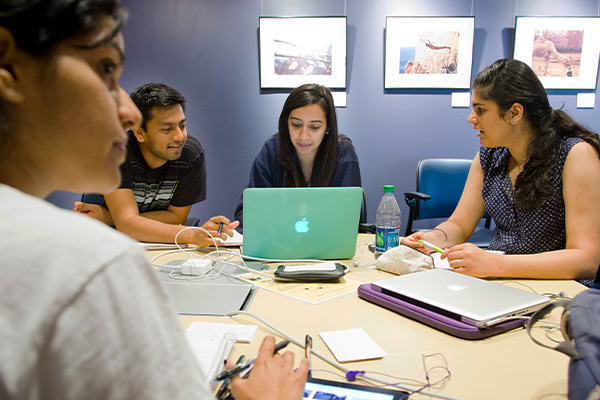 As we move further into this year's application season, we're getting quite a few questions about how financial aid works at Emory University. With that in mind, we asked our colleagues over at the Financial Aid Office to spare a few minutes and answers some of the most common questions.
And if your question isn't answered below, check out the Financial Aid website. It's chock full of good info.
Will I get less financial aid during Early Decision (ED) versus Regular Decision (RD)?
The amount of need-based financial aid that a student is awarded is based on their unmet need, not on their Admission status. A student who applies as an ED student should receive the same amount of aid as they would have received at RD. The difference is that ED students are provided an estimate of their awards which may be adjusted (up or down) based on the final tuition and cost of attendance figures that are only made available in the spring semester.
How is Expected Family Contribution (EFC) determined? Is the Net Price Calculator accurate?
A student who completes both the Free Application for Federal Student Aid (FAFSA) and the CSS Profile will receive both a federal EFC (from your FAFSA) and an institutional EFC (from your CSS Profile). Emory uses the CSS Profile because it provides a more robust and complete analysis of a family's financial status in comparison to the FAFSA.
The Net Price Calculator is designed to provide a quick estimate of what a family's educational costs for a school year may be, and it does not take into account all of the factors that the FAFSA and CSS Profile do.
What is the Emory Advantage program? How do I know if I am eligible?
Emory Advantage is an initiative to help students from families with annual total incomes of $100,000 or less and who also demonstrate a need for financial aid. The program reduces the amount of school loans a student has to use in order to pay for an undergraduate degree. Generally students who receive help through Emory Advantage will have components of their financial aid award in the following:
The Loan Replacement Grant replaces loans (money you borrow and have to repay eventually) with grants (money that does not have to be repaid) for dependent undergraduate students whose families' annual total incomes are $50,000 or less.
The Loan Cap Program caps cumulative Federal Subsidized Stafford Loan debt at $15,000 for domestic, dependent undergraduate students whose families' total annual incomes are between $50,000 and $100,000. With the Loan Cap Program, students receive a standard financial aid award (which includes loans) until $15,000 in Federal Subsidized Stafford Loan debt is accrued. After the loan cap is reached, grants will be provided to replace Federal Subsidized Stafford Loan eligibility.
Will my financial aid remain the same all four years?
Need-based financial aid awards are determined each year and they are based on information regarding your family's financial status in relation to the estimated educational costs for the upcoming school year. When you're in school and utilizing financial aid, families should plan to complete a FAFSA every year you're in school. That being said, unless there have been significant changes in a family's financial status, awards are typically similar to those received in prior years.
If I am admitted to both Emory College and Oxford College, will my aid award be the same?
Need-based aid awarded by Emory College will usually be very similar to the aid awarded by Oxford College. Any difference in aid awarded is usually the result of a difference in the tuition costs for each College.
Do scholarships impact my need-based aid?
Any aid received in the form of a merit scholarship will serve to reduce any other need-based aid components. For more info about merit scholarships and the Emory University Scholars Program, visit this site. Also, keep in mind that the application deadline for Scholars consideration is November 15 (November 1 for those applying ED I.)
Remember to visit the Financial Aid website for more info!
Don't hesitate to connect with us by posting a comment to this blog, tweeting us @emoryadmission, or emailing us at admission@emory.edu. We look forward to hearing from you!