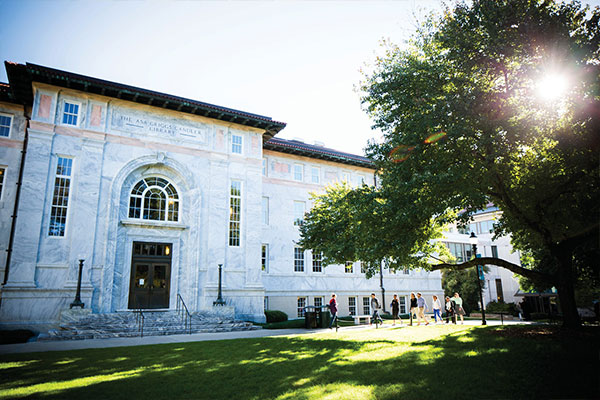 Notifications for the Emory University Scholar Programs will be released on Wednesday, February 20, 2019, at 6:00 pm ET. All students under consideration for Scholars will receive an email later today (February 13, 2019) with further details.
The Scholars Selection Committee has attentively reviewed another record Scholars applicant pool this year, with more than 11,000 students in consideration. We appreciate each applicant taking the time to apply for the Scholar Programs and allowing us to get to know them better through their applications.
It is important to understand that the notifications being released on February 20 will inform applicants who nominated themselves on their applications for the Emory University Scholar Programs (or applied to us using their QuestBridge application) whether they have been selected as a Scholar Finalist or not.
Check your Email

Applicants to the Scholar Programs will receive an email at (or shortly after) 6:00 pm ET on February 20th. The email will provide details on whether you have been selected as a Scholar Finalist to move on in one of the three Scholar Programs or not.
If one does not receive the email, they should check their SPAM folder. In advance, please ensure that you approve admission@emory.edu as a valid email address in your address book.
Notifications are not sent via postal mail and cannot be released over the phone.
Scholar Finalist Notifications
The email sent to those applicants selected as Scholar Finalists will provide instructions on how to access their Scholar Finalist letter and register for their Finalist visit.
A few key points regarding Finalist selection and notification:
Scholar Finalists who applied Regular Decision will also receive an early notification of admission to Emory College of Arts and Sciences and/or Oxford College. This is detailed in their Finalist letter.
Scholar Finalists will learn whether they have been selected as a Finalist for the Emory College, Oxford College, or Goizueta Business School Scholars Program in their Finalist letter.
Scholar Finalists are typically selected for one of the three Scholars programs, based on talents shared in their original application. Each Scholars Program requires that Finalists attend a campus visit. More details are available in the Finalist letter.
Scholar Finalists must attend the Finalist visit for consideration in the Scholar Program and any accompanying merit award.
Thank you again for the opportunity to review your application, and we look forward to welcoming the newest members of the Emory University Class of 2023 on February 20th!
Don't hesitate to connect with us by posting a comment to this blog, tweeting us @emoryadmission, or emailing us at admission@emory.edu.