Did you know Emory University has two campuses where a first-year student can start their college experience? No? That's OK! You're not alone. Each year, approximately 475 students choose to start their Emory undergraduate education at Oxford College, located in Oxford, GA, 38 miles east of the Atlanta campus.
Oxford offers the distinctive advantage of a liberal arts education on a close-knit college campus with the resources of a world-class research university. With about 950 total students, Oxford consists of first- and second-year students only, giving them a variety of early leadership opportunities on campus.
After sophomore year, all Oxford students move to Emory's Atlanta campus to complete their bachelor's degrees at either Emory College, Goizueta Business School, or the School of Nursing. Oxford students enjoy the benefit of small class sizes, close relationships with their faculty and fellow students, and the unique advantages of a small college campus.
Curious to learn more? Read on! We've tackled some of the most frequently asked questions, but if you think of others, comment on the blog or email us (admission@emory.edu).
What is the purpose of having two campuses?
Oxford College is where Emory began in 1836. After Emory College of Arts and Sciences became part of Emory University in Atlanta in 1919, Oxford became a division where students could begin their first two years of a four-year, Emory University liberal arts education.
Emory University is the only major research institution in the nation where entering first-year students can choose from two different undergraduate options. Emory and Oxford offer equivalent curricula and maintain parallel academic standards, yet are very distinct in setting, size, and campus community.
Why should a student choose Oxford?
There are 3 main distinctions from the Emory College campus which may draw students:
The emphasis at Oxford is on rigorous liberal arts coursework in a close-knit setting. The very strong advising system and small class size are attractive features for many students.
A second reason for choosing Oxford is that it offers increased opportunities for leadership in activities that at larger schools are often led by upper-class students. Such activities include:  honor council, newspaper, student government, resident assistant (RA), supplemental instructor (SI), etc.
Oxford is Emory University's smallest division but also its most diverse. Only 32% of this year's incoming class is from the Southeast. And 18% are international students.
If I choose Oxford because I like a smaller environment, why after two years, would I want a larger environment that will be less personal? OR, If I want a national liberal arts college the size of the Atlanta campus in a suburban university setting, why would I want to attend a very small, rural campus for two years?
Oxford provides an opportunity for students to experience two unique opportunities in their college career; a small liberal arts setting and resources of a renowned research university. This combination is found nowhere else in American higher education. It allows students to have engaging classroom instruction in their formative years while also having the opportunity to do cutting-edge research and experience a much different campus pathway through their college career.
Oxford is not rural, but what is considered a community in metropolitan Atlanta. The Covington/Conyers area provides many amenities including theaters, restaurants, bowling alleys, and an annual concert series. Also, students are only 45 minutes from the Atlanta campus and the heart of Atlanta and 45 minutes from Athens, GA, a great college town, too!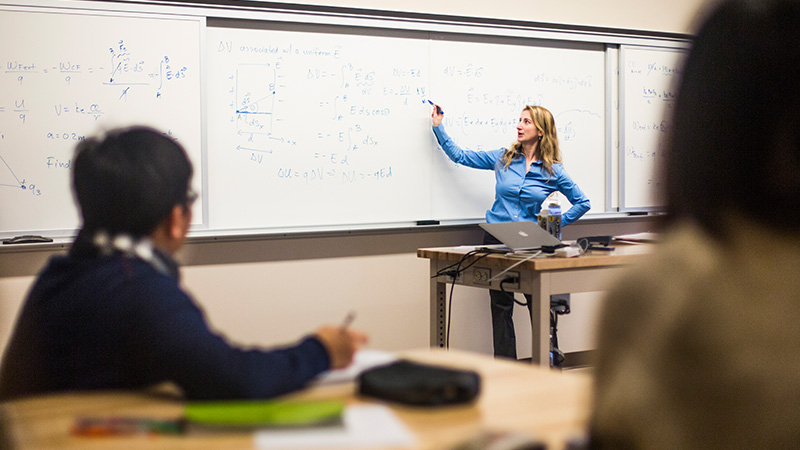 Is it easier to get into Oxford than Emory?
No, some students who apply to both campuses are denied at Oxford and admitted to Emory College and vice versa. The two divisions are selective with admission criteria, and the primary reason for admittance to one and not the other campus is due to a student's fit at either campus.
Students get independent admission decisions, so applying to one campus or both will not affect your admission decision at either.
What if I apply to both but am only admitted to Oxford College? Is Oxford a "back door" into the Atlanta campus?
Oxford College and Emory College are academically parallel and both programs are looking for well-qualified students.  Oxford's curriculum is equal to and not less than (or preparatory for) the Atlanta campus. The decision to Admit, Wait List, Refer or Deny a particular student depends primarily upon the student's academic credentials, including strengths of high school curriculum and record, test scores, and fit for campus environment.
A number of other factors, which contribute to the diversity of the entering class, are also considered, for example, leadership and extracurricular activities and demographic factors. Our goal is to create on each campus classes that are in and of themselves part of the educational experience we provide, and to make an Emory education available to as many qualified applicants as we can accommodate.
Save
Save
Save
Save