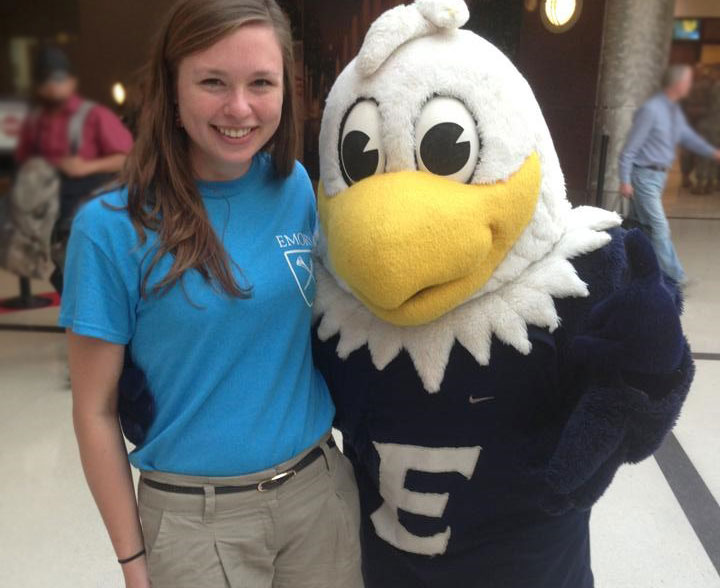 What valuable tools did you gain from your Emory education?
Emory gave me the tools and community I needed to succeed in the start of my career. As a high school senior, I could have never imagined the amazing support, mentors, and network Emory provides. Not to mention the outstanding professors that constantly offer guidance.
What advice would you give to current high school seniors?
If I could provide any advice to my pre-college self, I would say that everything will work out! I applied to 11 schools and was really worried about where I could find my place. I visited Emory during an accepted students day in the Spring of 2010, and I felt right at home. I wish I would have visited sooner—it certainly would have calmed my fears!
What impact did Atlanta have on your college education?
Atlanta is an amazing city to be a student. It provides such a variety of adventures, from Krog Street Market on the beautiful Beltline (a system of walking trails), to Midtown where I work down the street from Centennial Olympic Park, to the fun nightlife in Buckhead. As a foodie, I never run out of restaurants, and when I want to try something new, Buford Highway provides amazing variety! The city also has great internship and job opportunities—companies like the Home Depot, Kimberly Clark, Coca-Cola, and my own firm, Deloitte have great positions in the Atlanta area.
How did the Emory community help you get to where you are today?
Jennifer Ross and Pam Brown from the BBA Career Center connected me with my first Deloitte contacts. Professor Reshma Shah brought Coca-Cola executives into the classroom to connect me to an internship opportunity. Professor Joey Reiman provided guidance and mentoring support throughout my search, and I can't even begin to name the countless Emory alumni who supported me throughout my internship and job searches.
Current Job?
Business Analyst, Deloitte Consulting LLP.

Jenna Everly, 14B
Atlanta, GA
Strategy & Management Consulting and Marketing

Don't hesitate to connect with us by posting a comment to this blog, tweeting us @emoryadmission, or emailing us at admission@emory.edu. We look forward to hearing from you!
Save