How did you find your internship?
I am an intern for Development and Alumni Relations at Oxford. I had been looking for a summer internship during the second semester of my freshman year. Madeline Clark, a previous intern, recommended me to Tammy Camfield. Mrs. Camfield contacted me to schedule an interview, and in the interview she asked me questions regarding my life and future goals. Two days later she emailed me that I received the position!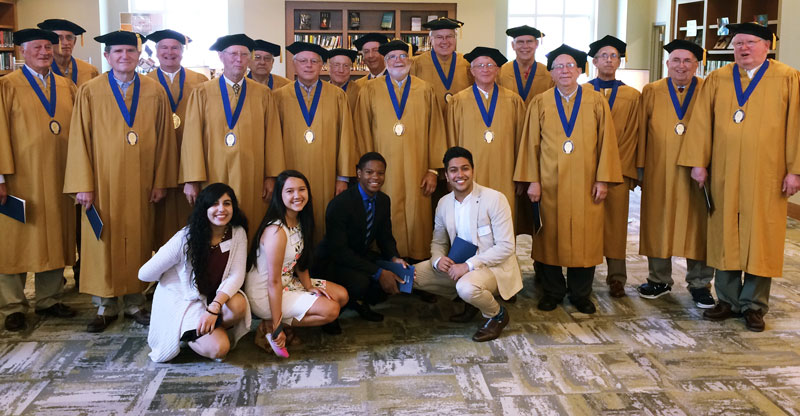 What is your job like at the company where you work?
As an intern for Development and Alumni Relation at Oxford College last summer, I helped with planning and implementing certain projects to help engage the alumni of Oxford College. One of the events I planned was an award ceremony for the achievements of alumni. The working environment was fun and stress-free. This experience allowed me to exchange stories with alumni and learn how Oxford College has changed throughout the years. I gained a greater appreciation for Oxford College after this experience.
What has been most surprising to you about your internship?
I was most surprised by the information I gathered from Oxford College alumni. When I first met the alumni, they told me about the various ways they had seen Oxford grow in the past years. It was difficult for me to imagine Oxford College any different than how it currently stands. The alumni would show pictures and describe their college experience with me.  After hearing multiple stories, I realized that Oxford College has gone through a lot of changes that has made it into the college it is today.
How has the internship made you think about your future career plans?
Coming from a family with a strong medical background, I have always been interested in the field of medicine. I thought this career choice would limit my available pathways. After this internship, I received a lot of advice from alumni that encouraged me to broaden my view. I realized that I could merge my love for medicine with my passion for teaching children. Consequently my primary career goal is to be a pediatrician.
Do you plan to do any more internships?
Yes, I plan on engaging in more internships. This summer I will be attending a study abroad internship in Africa working on clean water initiatives. Eventually I want to travel to third world countries to study the social and cultural effects that lead to the spread of disease. This will allow me to explore the field of medicine from a foreign viewpoint.
Dream Job?
Pediatrician.
Favorite Study Spot?
My dorm room.
Favorite Oxford tradition?
Holi.

Garrett Jordan, 16OX, 18C
Meridian, MS
Psychology
Don't hesitate to connect with us by posting a comment to this blog, tweeting us @emoryadmission, or emailing us at admission@emory.edu. We look forward to hearing from you!
Save