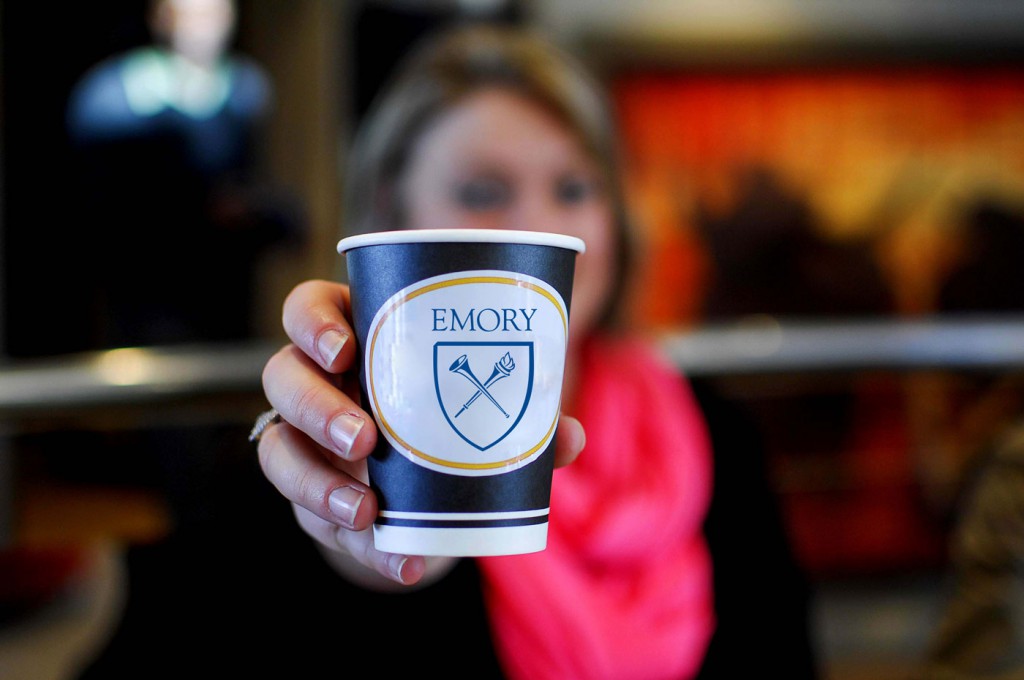 Welcome to the beginning of spring in Atlanta! It's a great time of year to visit and we've noticed that this time of year is when many people visit for the first time. With that in mind, we'd like to help you make the most of your time here with our native perspective on where to hang out, grab a cup of coffee, and most importantly, where to eat!
It's always best to start off a day of college visits with a hardy breakfast. I recommend the Flying Biscuit, a beloved Atlanta staple. Although there are several locations throughout the city, my personal preference is the Midtown location with lots of outdoor seating and windows facing the Midtown skyline. (The must-eat experience here is the "creamy dreamy grits," which, if you've never had grits before, will help you finally understand our obsession with grits in the South.) Another great breakfast option, closer to Emory's campus, is Rise -n- Dine. (The must-eat experience here are the sweet potato pancakes. Trust me.)
Coffee is a major staple down here, and while we know we are not unique in that, we do enjoy having a great variety of non-chain, local coffee options to combat the ubiquitous Starbucks effect. (Yes, I know there is a Starbucks right below our admission office, but that won't stop me from trying to expand your horizons.) My top two coffee recommendations are San Francisco Coffee in Virginia-Highland and Java Monkey (sorry, Java is so local it doesn't even have its own official website!) in Decatur. Both Virginia-Highland and Decatur are neighborhoods on opposite sides of Emory's campus, so you can't go wrong with either coffee shop.
When I'm speaking as an admission counselor, I always encourage visiting students and families to eat on campus to get a real feel for the food. However, as an Atlanta native, lunch can also be a great time to get to know the city. If you only have time for fast food, then look no further than The Varsity, the largest drive-in restaurant and an Atlanta staple since 1928. This is also super convenient if you're visiting Georgia Tech, because it's right next to campus. Be warned, if you eat inside, do not approach the order counter until you know what you want. Cashiers bawl "what'll ya have?!" at the masses all day long so it's best to stay out of the way until you're ready. (The must-eat experience here is a chili dog and a Frosted Orange. Yes, there will be grease but there will also be flavor magic!) Other good, local, non-fast food lunch options are Callie's Hot Little Biscuit, Alon's, and Fox Bro's Bar-B-Q.
Depending on your schedule, the afternoon is a great time to explore Atlanta, and you can learn a lot in that time if you know where to go. Tourist spots, like the Coca-Cola Museum and the Georgia Aquarium, are great but experiences in local areas with the locals have their benefits, too. We recommend taking advantage of our great weather and take a walk through Piedmont Park. Right next to the park is the beginning of the Eastside Trail of the Beltline, Atlanta's internationally-watched, community building initiative that is reconnecting our neighborhoods. If you're interested in walking the Eastside Trail, we have a guide to great spots along the way. You can also walk from Piedmont Park to the Atlanta Botanical Gardens, one of Atlanta's best kept secrets! (See our previous posts about the Beltline from September 2015 and January 2016.)
There is no better end to a day of college visits than a great, local dinner. Our top two recommendations are Murphy's and Mary Mac's Tea Room. Murphy's walks the line between being a tourist destination and a local favorite very well and garners respect from foodies and critics alike for its take on "American contemporary comfort food" and its dynamic dining experience. If you are looking for a traditional Southern dinner, whether out of a sense of nostalgia or for full-on immersion therapy, look no further than Mary Mac's, Atlanta's only remaining "tea room," founded in 1945. Calling a restaurant a "Tea Room" was the loophole that savvy, business-minded women of the post-World War II era found to get around the precedent against women opening a restaurant. Mary Mac's offers a true Southern experience, from table to ambiance so don't be surprised when you look under the "Four Vegetable Plate" menu option (my top recommendation) and see that the vegetables available for you to select include macaroni & cheese, sweet potato soufflé, fried green tomatoes, grits, and many more sides that straddle the line between vegetable and starch.
Hopefully, we've helped you map out your first or next visit to Atlanta, so if you find yourself visiting Emory University in March, we hope you take time to explore!. We've also highlighted some events taking place this month to make your visit even more memorable.
Saturday, March 12, 2016 from Noon–1:30pm. Having started in 1858, this parade is one of the oldest in the country, and it includes everything from floats and dancers to bands and bagpipes. There is no charge for attendance, and the parade route map outlines where you can enjoy the parade as it makes its way through the city. Whether you're Irish by blood or by nature, we welcome you to celebrate with Atlanta's Irish community, which includes members of The Hibernian Benevolent Society, the Ancient Order of Hibernians, Clan Na NGael, Fire Emerald Society of Metro Atlanta, and the Metro Atlanta Police Emerald Society.

March 19–November 27, 2016. One of the most unique aspects of Emory University is its long-standing relationship with Drepung Loseling Monastic University and his His Holiness the Dalai Lama, founded in 1998, which has resulted in the official Emory-Tibet Partnership. The mission of the partnership is to "bring together the best of the Western and Tibetan Buddhist intellectual traditions for their mutual enrichment and for the discovery of new knowledge." In honor of the partnership, the Emory community celebrates Tibetan history and culture during the annual Tibet Week, taking place this year from March 21-25, 2016.  The week includes a variety of lectures and exhibits, including the one above that will be unveiled shortly before Tibet Week at the Carlos Museum. Depending on when you are in Atlanta, we encourage you to join our community at the museum exhibit or for activities during Tibet Week. Admission to the Carlos Museum is free for Emory students, staff and faculty. Tibet Week events are free, but some require advance registration.
Thursday, March 31, 2016. Yes, this is an a cappella concert (as implied by the title) but before you dismiss it as something just for a cappella fans, you should know that this is one of the most popular annual events at Emory University. For over a decade, the six undergraduate a cappella groups and the Emory University Concert Choir have been coming together for just one night to celebrate making music. This year a seventh a cappella group has been created on campus, so this year's event will surely be one to remember! What's most impressive is that all of this music is arranged, choreographed, and performed by Emory undergraduates from all different academic areas (including, but not limited to, the Arts), all with a love of music. Each group does an individual set, and then they come together to perform a grand finale to a packed concert hall of over 1,100 people. Check out the still-talked-about finale from BNV 2010 featuring Michael Jackson's iconic hit, "Man in the Mirror," (starts at 0:38) arranged, choreographed and performed by Emory undergraduates.
'Til next month!


Farish Jerman 11C*
Assistant Dean of Admission
Emory University
Office of Undergraduate Admission
* Emory uses these abbreviations to designate graduation year. For example, Farish graduated from Emory College of Emory University in 2011.
Photo courtesy of the Michael C. Carlos Museum.

Don't hesitate to connect with us by posting a comment to this blog, tweeting us @emoryadmission, or emailing us at admission@emory.edu. We look forward to hearing from you!